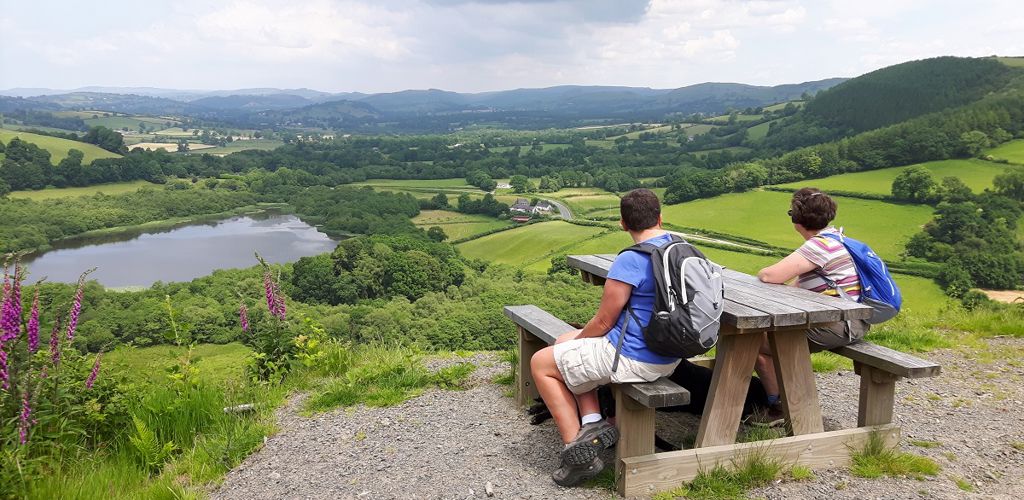 Overview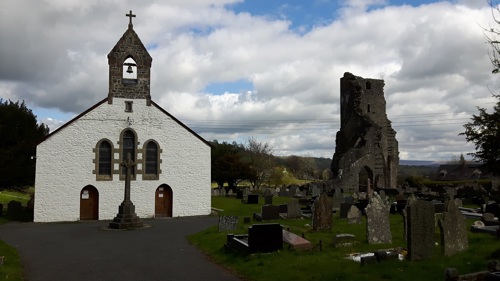 Talley Woodlands overlook an historic Carmarthenshire village in the River Cothi valley.
The village of Talley grew up around an abbey that was founded in the 12th century.
The abbey was dissolved by Henry VIII and the stone was used to build much of the present village and chapel.
There are views of the abbey ruins, which are maintained by Cadw, from the three walking trails.
The walking trails all include some steep uphill paths.
Walking trails
All of the walking trails are waymarked and start from the small layby near the woodland entrance, just beyond the abbey car park.
These walking trails all include a steep climb and take you to a viewpoint with a bench to enjoy the views.
Big Trees Walk
1¼ miles, 2.2 kilometres, strenuous
This trail passes through a former arboretum which is home to huge oak, ash, pine and spruce trees.
Talley Views Walk
1¾ miles, 2.9 kilometres, strenuous
This walk climbs steeply up a gorse-covered hill on a zig-zag path. Views open up to Talley village and the Cothi Valley.
Cwm yr Efail Walk
2½ miles, 4 kilometres, strenuous
Cwm yr Efail means "valley of the forge" in Welsh. The route climbs up steeply through the former arboretum and returns down a gorse-covered hillside.
Other woodlands in the Llandovery area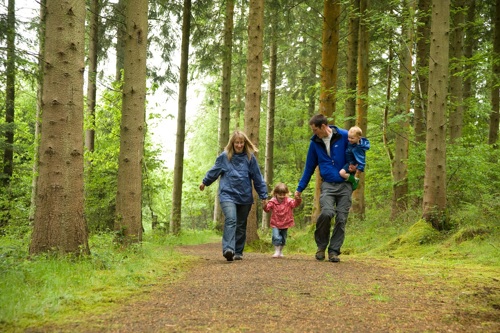 The woodlands and forests around the town of Llandovery vary hugely in character but they all offer a range of picnic sites and short walks for visitors.
Many were originally planted by the Forestry Commission to produce timber.
Today, however, Natural Resources Wales looks after them for people to enjoy and wildlife to live in, as well as still producing timber.
As well as Talley Woodlands, these woodlands and forests are located in the Llandovery area:
Closures and diversions
Please note:
Sometimes we need to close or divert trails for your safety whilst we undertake maintenance work or forest operations
Occasionally we may have to close a site in extreme weather, such as high winds or snow and ice due to the risk of injury to visitors or staff
Please always follow any instructions onsite and make sure you follow any temporary diversion signs in place
How to get here
Talley Woodlands are 12 miles west of Llandovery. 
Car parking is in a small layby near the forest entrance.
Directions
From the A482 Lampeter - Llandovery road take the B4302 to Talley and Llandeilo. As you enter Talley follow the signs for Talley Abbey and park sensitively in the small layby near the forest entrance, just beyond the abbey car park.
The OS grid reference is SN 631 329.
Public transport
The nearest train station is in Llandeilo.
For details of public transport visit the Traveline Cymru website.
Find out more
Contact details
Tel: 0300 065 3000
Email: enquiries@naturalresourceswales.gov.uk
Downloads
Related document downloads
Explore more
Elsewhere on the site
Apps