Penhow Woodlands National Nature Reserve, near Newport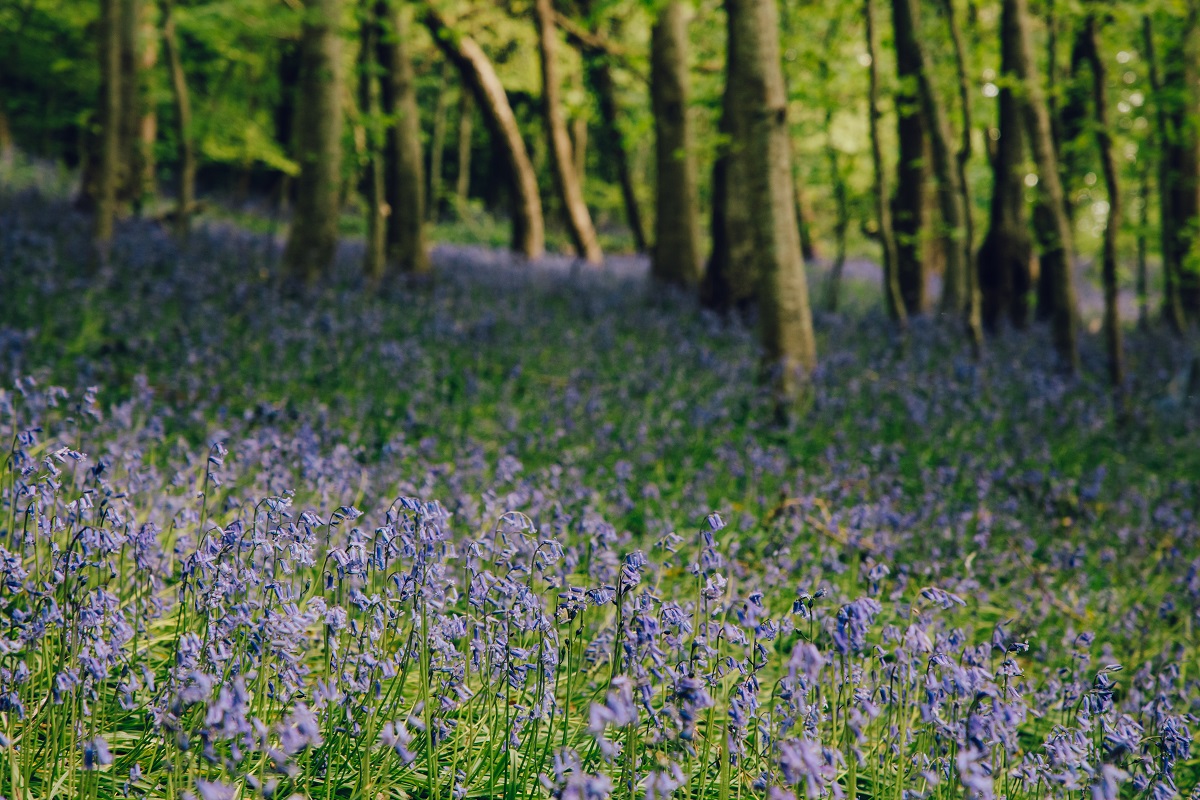 Welcome
Penhow Woodlands National Nature Reserve is made up of three ancient woodlands which date from before 1600.
The three woodlands cover the slopes and tops of limestone hills and are home to rare wildflowers including the native Welsh daffodil.
Coed Wen is the only one of these woodlands that is open to visitors and you can follow our waymarked circular trail to explore it.
Walking trail
The walking trail is waymarked from start to finish.
Look out for the information panel at the start of the trail.
Find out about walking trail grades.
Coed Wen Nature Trail
Grade: Moderate
Distance: 1 mile/1.7 kilometres
Time: 45 minutes
Follow this circular walk around the woodland – great for wildflowers in spring, summer-visiting birds, and fungi in autumn.
Other walking routes
The Langstone-Penhow Circular Walk (8.7 miles/14 kilometres) goes along the western edge of Penhow Woodlands National Nature Reserve.
There is a public footpath along the eastern edge of the woodland.
What to see at the National Nature Reserve
The landscape and wildlife varies at Penhow Woodlands National Nature Reserve depending on which time of year you visit – here's what to look out for.
Trees
The woodland has been harvested by coppicing since ancient times - cutting trees down to ground level which then produce lots of smaller stems.
Coppicing is excellent for helping a wide range of wildlife because it encourages a mix of open (glades) and shaded areas to develop.
After coppicing part of the woodland, lots of wildflowers appear – enjoying the increased light reaching the woodland floor.
Although we coppice most of the trees in a rotation, we leave some to grow into large mature trees.
The trees you will see most often are ash, wild cherry, small-leaved lime and wych elm, which all flourish on the lime-rich soils. 
Look out for some 200 year-old oaks too.
Wildflowers and fungi
Look for:
the cheery yellow flowers of lesser celandine from February.
native Welsh daffodils which can bloom as early as February and continue to the end of April depending on how warm it is. They grow to about 50cm, making them smaller than the garden variety. 
the rare green hellebore in early spring.
displays of the waving white flowers of wood anemones in March and April.
banks of bluebells and their distinctive scent, dotted with primroses, later in spring.
the weird and wonderful bird's nest orchid in summer.
the delicate white flowers of the enchanter's nightshade in summer.
Keep an eye out for rare plants like Tintern spurge and herb Paris and, as summer moves towards autumn, look out for fungi, especially in damp weather.
Wildlife
At any time of year keep an eye and ear out for:
jays
bullfinches
tree creepers
tree pipits
greater spotted woodpeckers
buzzards
In summer watch for the black and white flash of a pied-flycatcher and the colourful black, orange and grey bandit-like colouring of the male redstart.
Try to spot signs of badgers including their trails and footprints.
National Nature Reserves in Wales
There are over 70 National Nature Reserves in Wales.
National Nature Reserves are areas of the countryside where special examples of Britain's habitats and wildlife are protected.
Find out more about National Nature Reserves.
Closures and diversions
Sometimes we need to close or divert trails for your safety whilst we undertake maintenance work or other operations.
We may have to close a site in extreme weather, such as high winds or snow and ice, due to the risk of injury to visitors or staff.
Please always follow any instructions on site and any temporary diversion signs.  
How to get here
Location
Penhow Woodlands National Nature Reserve is 8 miles north east of Newport.
It is in the county of Newport.
Ordnance Survey map
Penhow Woodlands National Nature Reserve is on Ordnance Survey (OS) map 152.
The OS grid reference is ST 415 896.
Directions
From Newport follow the M4 motorway towards Bristol.
Exit the M4 at junction 24, following signs onto the A48 towards Langstone.
At the next roundabout, continue straight over following the signs to Penhow.
After 3 miles, turn right onto Bowdens Lane next to the pub.
Continue along this singletrack road for about 1 mile and the parking area is on the left.
Public transport
The nearest mainline railway station is in Severn Tunnel Junction.
For details of public transport visit Traveline Cymru's website.
Parking
Car parking is free of charge.
Overnight parking is not permitted.
Contact details
There are no staff at this location.
Contact our customer team for general enquiries during office hours, Monday to Friday.
Related document downloads