Clocaenog Forest - Bod Petryal, near Ruthin
Peaceful lakeside picnic site with a short walk and a cycle trail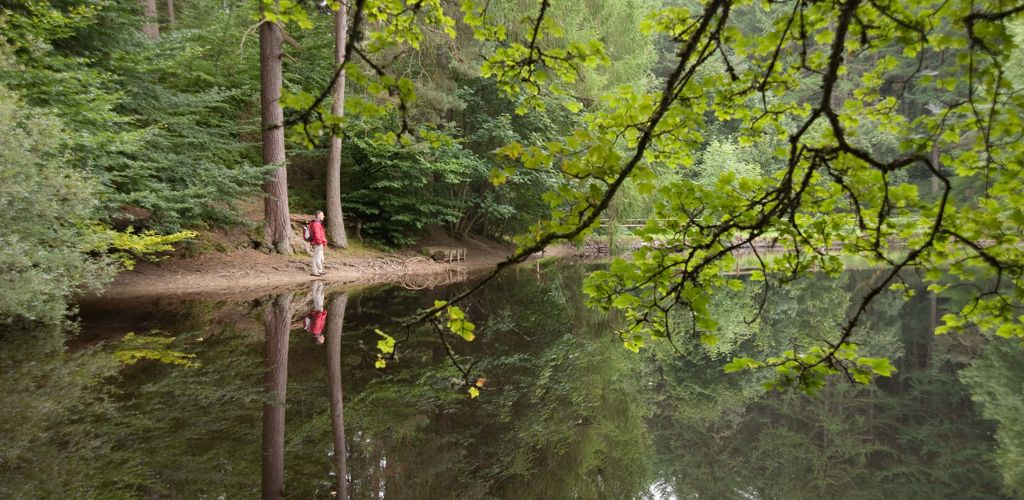 Coronavirus update
Our sites and most visitor facilities are open.
We have changed the normal route for some of our trails to help you maintain social distancing – please follow signs on site.
Welcome
Bod Petryal is one of several car park and picnic sites in Clocaenog Forest.
It makes an ideal starting point to get a taste of this huge area of woodland, open moorland and rivers.
This area was once part of the Pool Park Estate and Bod Petryal (which means "rectangular dwelling" in Welsh) is named after the old gamekeeper's cottage.
The Keeper's Stroll walking trail goes through the oldest conifer trees in the forest and passes by the gamekeeper's cottage.
The many miles of quiet forest roads make Clocaenog Forest an ideal location for family cycling and a short cycle trail is waymarked from Bod Petryal.
Clocaenog Forest is also home to red squirrels. These secretive animals range over large areas so you will need to keep your eyes peeled and your fingers crossed to spot one!
The picnic site has benches set around a large lake.
Walking trails
All of the walking trails are waymarked and start from the Bod Petryal car park.
Keeper's Stroll
Grade: Easy
Distance: ½ mile/1 kilometre 
Time: 30 minutes
This short walk goes past huge trees, the old gamekeeper's cottage and the beautiful lake.
Animal Discovery Trail
Grade: Easy
Distance: ½ mile/1 kilometre 
Time: 20 minutes
The Animal Discovery Trail sets off on the same route as the Keeper's Stroll.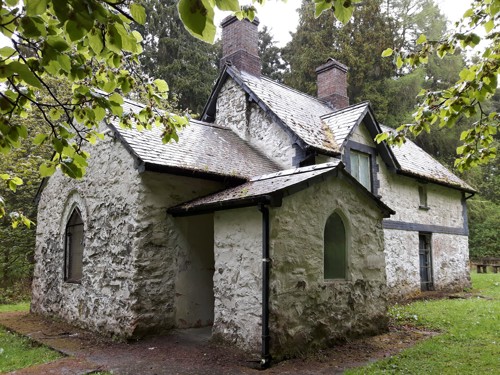 Multi-user trail
The trail is waymarked and starts from the Bod Petryal car park.
Bod Petryal Trot
Grade: Easy
Distance: 2 miles/3.3 kilometres 
Time: 1 hour on horse, 1¼ hours walking, 20 minute cycle
This route meanders through the forest on forest roads and is suitable for the whole family.
It may be used by cyclists and horseriders as well as walkers.
Keep an eye out for woodpeckers whilst you're having your picnic by the lake.
How to get here
Location
Bod Petryal is 8 miles south west of Ruthin.
It is in the county of Denbighshire.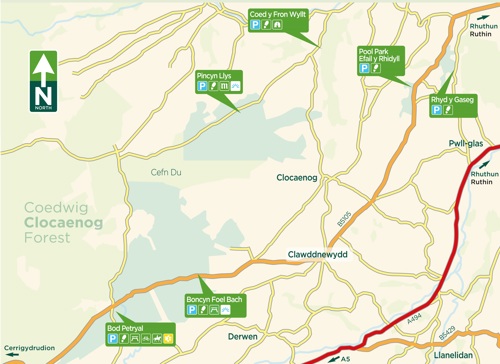 © Crown copyright and database rights 2020 Ordnance Survey 100019741
Ordnance Survey (OS) map
Bod Petryal is on OS Explorer 264.
The OS grid reference is SJ 036 512.
Directions
Take the B5105 from Ruthin to Cerrigydrudion.
Go through the village of Clawddnewydd and, shortly after passing the Boncyn Foel Bach car park, the Bod Petryal car park is on the left.
Public transport
The nearest mainline railway station is in Buckley.
There is a bus stop at the car park entrance.
For details of public transport visit the Traveline Cymru website.
Parking
Parking is free of charge.
Closures and diversions
Sometimes we need to close or divert trails for your safety whilst we undertake maintenance work or forest operations

Occasionally we may have to close a site in extreme weather, such as high winds or snow and ice due to the risk of injury to visitors or staff

Please always follow any instructions onsite and make sure you follow any temporary diversion signs in place
Contact details
0300 065 3000