5 ways the outdoors can help us cope with loneliness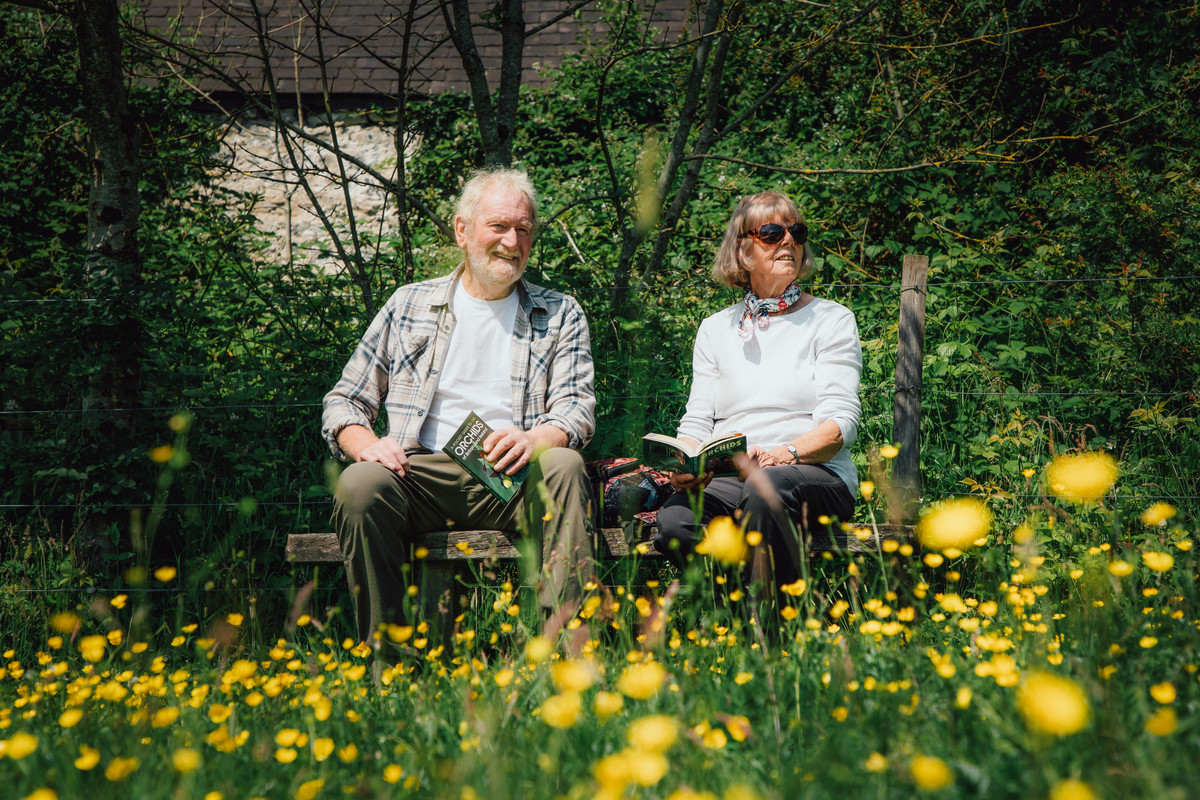 Over the last couple years, some of us have had to come to terms with being on our own for long periods of time. We're coming out of periods of isolation, and the toll of these times can create social anxiety - especially for those who live alone or have lost people.
This Mental Health Awareness Week, Ffion Browning from our Health, Education and Natural Resources team, shares some ideas for using the outdoors to cope with feelings of loneliness.
1.    Get out first thing
Being in nature is a proven way to improve mental and physical health and well-being. Start your day with a short walk in a green or blue space nearby, switch up your commute to work or bring your breakfast outside to get some sunlight and surround yourself in nature.
Getting some daylight first thing, even if the sun is behind the clouds, helps you feel more awake and gives you more energy for the rest of the day. It also stabilises your circadian rhythm (your internal clock), meaning you'll sleep better when it's time for bed.
Being able to appreciate the tranquillity of nature first thing can reduce stress levels and gives your brain those happy chemicals, like serotonin. All of this makes for a positive impact on the rest of your day.
2.    Find a "happy to chat" bench
Just having a small chat on a day you feel lonely can make a world of difference. If making that first step feels daunting, look out for "happy to chat" benches in your local area so you won't be unsure if you can approach someone.
The benches are usually brightly coloured with a sign saying, "sit here if you don't mind someone stopping to say hello." The idea was started by Allison Jones in Cardiff and is so popular it has spread around the world.
If there's not a "happy to chat" bench in your local area, you can stick up a sign yourself or bring the idea up with your local council. It's best to have the sign laminated so it won't be destroyed by the lovely Welsh weather.
3.    Join a volunteer or activity group in your area
There's always more going on in your neighbourhood than you know, even if you've lived there for 20 years. Community gardens, walking groups, volunteer opportunities, for example, are all great ways to spend time outdoors in your local area and meet new people at the same time.
If you enjoy walking, Ramblers Cymru have walking groups all over Wales with different ranges of difficulty and distance, so there's something for everyone.
If you want to be even more active, you could join a running club or outdoor sports group in your local community. There are usually options for all levels, so if you're just starting out or haven't practiced in a long time, you'll feel welcome somewhere.
4.    Explore somewhere new
If walking around your neighbourhood or workplace is getting repetitive, take a day to venture out somewhere further.
Do some research to see how close you are to the Wales Coast Path or a National Trail, or look up green spaces you haven't been to before that are easy for you to access.
Check out our Places to visit to find waymarked trails in woodlands and National Nature Reserves near you. Your new favourite walking spot might be closer than you think!
5.    Watch nature spring into life
The pandemic has shown us that we have a fundamental need to be close to nature. Throughout human history we have been part of nature, connected with it.
Grow your own connection with nature by taking time to notice the season's sights and sounds. From the melody of birdsong to brilliantly coloured bluebells, spring is the season when nature comes alive. We've chosen five woodlands where you can enjoy a walk full of spring colour.
If you are unable to get outside, you can enjoy watching nature at home with our Osprey nest webcam at Hafren Forest.
Connecting with nature can help you feel part of the world and reduce negative feelings of isolation and loneliness.
Remember to be kind to yourself and work slowly to find the best way for you to meet new people, if that's what you need to not be lonely. Taking care of yourself can help you appreciate time on your own in a different way.