Our work at Cwmcarn forest
New project underway to reopen Cwmcarn Forest Drive
Work to remove 150,000 diseased larch trees at Cwmcarn forest is now complete, and we are moving forward with plans to reopen the forest drive next.
The Drive road closed on 2 November 2014 to allow us to undertake this large-scale felling operation to try and stop the spread of the disease. 
Whilst it's been incredibly sad to have to fell so many larch trees, it has provided us with an opportunity to replace them with native broad-leaf woodland trees as well as more marketable timber varieties. It's also provided us with an opportunity to relook at the site and it's drive and find ways to make it even more attractive as a destination.
We'd like to thank our visitors and the local community for their patience and cooperation during this lengthy and complex operation.
Latest News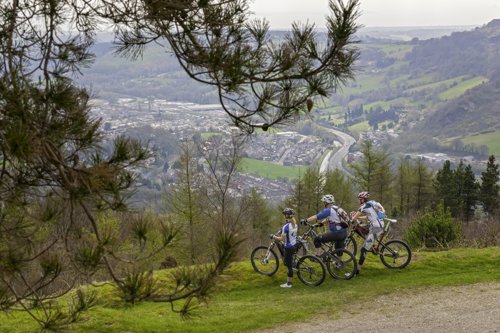 The next phase of work to reopen the forest drive is now underway. Contractors are undertaking landscaping work across the eight locations identified for improvement along the Forest Drive.  
During this initial phase of work, three new accessible play areas will also be installed, along with eight sustainable waterless toilets sited at key locations.
Repair works to the drive surface are also currently underway in preparation for the top coat to be applied once the landscaping work has been completed, which is expected to take around 12 weeks. 
During this time NRW is advising people that heavy machinery will be operating on site, and asking people to follow safety notices and path diversions. 


29/01/2020 Resurfacing work
Last month we announced that we'd submitted plans for exciting new developments at Cwmcarn Forest. While these are being considered, we are making arrangements for the reopening of the forest drive.

Unfortunately, there's been a slight delay in getting the necessary resurfacing work started. We now expect this to be completed by the end of July.
We're doing everything we can to ensure the work is completed as quickly as possible so the drive can open for visitors once again.


The felling operation has now been completed, and we're excited to announce that we've submitted our planning application for the redevelopment of the Forest Drive.
We plan to develop eight recreational areas along the drive - including play areas, picnic and BBQ areas, all-ability trails, woodland sculptures and a wood cabin for outdoor learning and health and wellbeing activities. You can read more about the plans in our press release and view the planning application on the Council's website.
Please note that work to replant in areas which have been felled continues, so visitors may notice machinery continuing to work on the site.
We'll keep you updated as our plans progress and are looking forward to welcoming old and new faces to the Forest and the Drive next year.

26/07/19 Proposals for the Forest Drive
Over the last two months we have been engaging with local people and visitors to gather ideas and aspirations for the Forest Drive going forwards. During this time, a wide range of fantastic ideas have been put forward, a number of which we have already begun to formulate into plans for areas along the drive.
On Saturday 7th September 2019, we will be organising three public sessions via minibus on the Forest Drive giving you an opportunity to discuss proposals for the different areas along the drive. The free minibus service will operate from the visitor centre to transport people through the Forest Drive, stopping at various points throughout, and returning to the visitor centre. Each trip will last approximately 1.5 hours.
If you would like to come along to one of the sessions, the minibus will be leaving from the bottom visitor centre carpark at the following times: 10am, 12pm and 2pm.
25/06/19 Project to reopen Forest Drive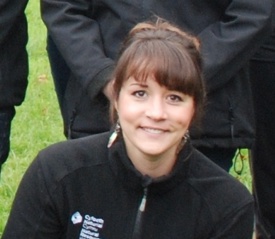 A dedicated project manager is now in place as we make preparations to reopen the drive. Geminie Drinkwater has extensive experience working within forestry and community projects.
Geminie has already held numerous public drop in sessions in Cwmcarn to gather feedback from local people about what they'd like to see from the forest and its drive in the future.
As our plans develop, we'll share more information here on our website and via our social media channels.
Visitor information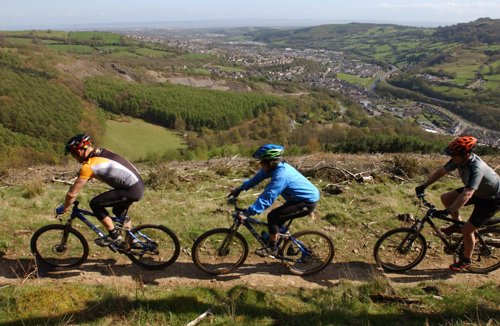 The Visitor Centre, run by Caerphilly County Borough Council, remains open as usual and continues to sell walking guides, maps and information on the surrounding area.
There is also a fishing lake, a play area for under sevens, a gift shop featuring a great selection of locally produced crafts and Welsh goods, Raven's Cafe which provides a wide range of food and drinks and camping pods.
Details about visiting Cwmcarn
Further information
Read more about why we had to fell the larch in Cwmcarn and our plans for the future in our Frequently Asked Questions. 
For questions relating to the site you can contact us at cwmcarn@naturalresourceswales.gov.uk or by calling 03000 65 300 (Mon – Fri 9am-5pm )
Related document downloads