Plans to redevelop Cwmcarn Forest Drive press ahead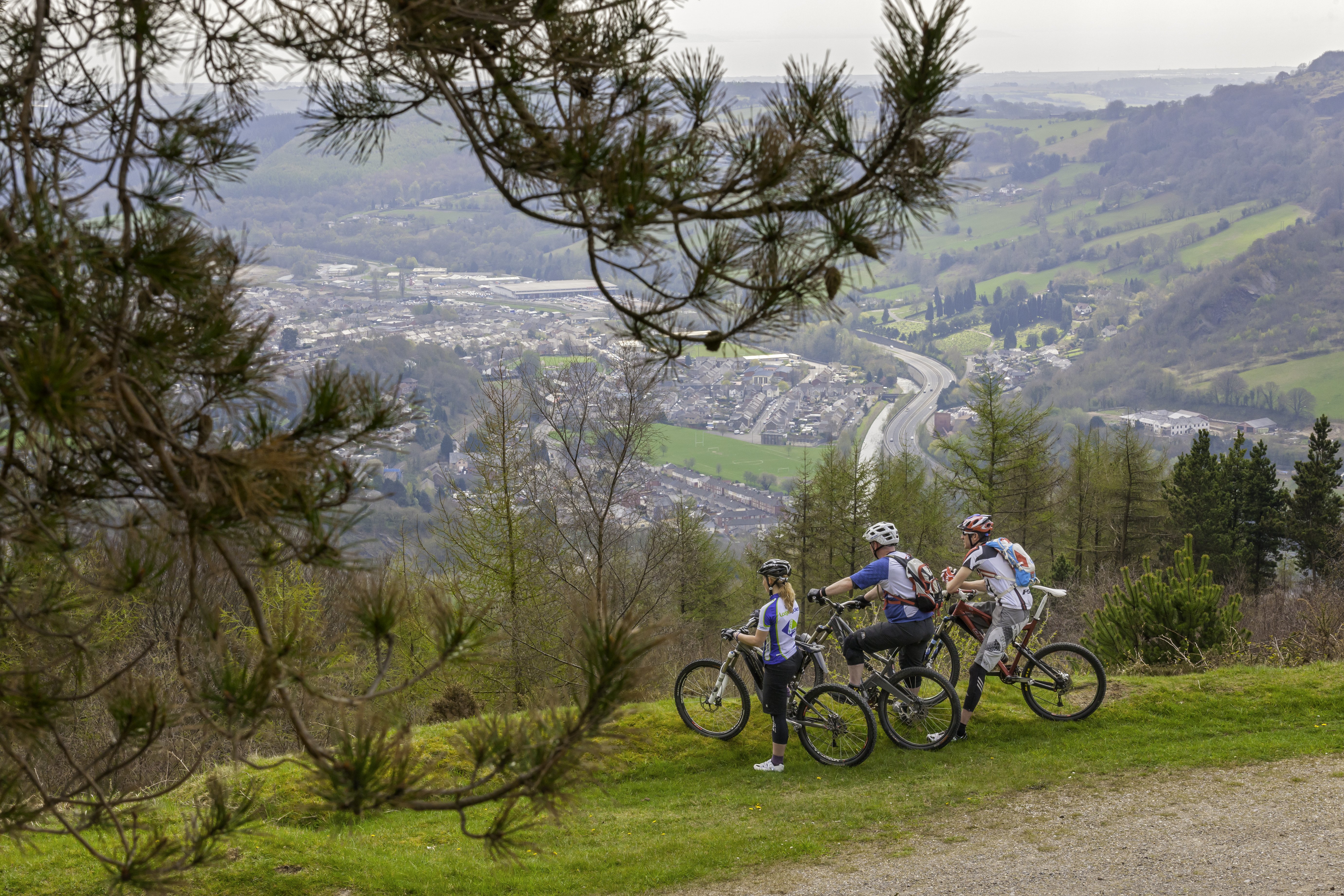 The next phase of work to reopen the Forest Drive at Cwmcarn Forest will begin next week Natural Resources Wales (NRW) confirmed today.
From Monday, contractors will begin landscaping work across the eight locations identified for improvement along the Forest Drive.  
During this initial phase of work, three new accessible play areas will also be installed, along with eight sustainable waterless toilets sited at key locations.
Repair works to the drive surface are also currently underway in preparation for the top coat to be applied once the landscaping work has been completed, which is expected to take around 12 weeks. 
During this time NRW is advising people that heavy machinery will be operating on site, and asking people to follow safety notices and path diversions. 
Geminie Drinkwater, Project Manager from NRW said: 
"This is an exciting time at Cwmcarn Forest as developments get underway to give a new lease of life to an attraction already loved and valued by many. 
"Our plans for the forest have been shaped by ideas shared with us by the community and will offer something for every type of visitor – from adrenaline seekers to those looking for moments of peace and tranquillity.
"Unfortunately, like many other construction projects, our progress has been hampered by the coronavirus pandemic. This has been unavoidable, but we are constantly reviewing our plans and are doing everything we can to move swiftly towards reopening the drive."
Last December, NRW announced its plans to redevelop eight recreational sites along the 7-mile forest drive. In addition to the children's play areas, this included woodland sculptures and sensory tunnels, as well as a number of all-ability trails and new BBQ and picnic areas.
A wooden cabin for outdoor learning and health and welling activities were also amongst the plans, as well as information signs explaining about the forest's history, heritage and wildlife. 
Parts of Cwmcarn Forest – including the visitor centre and mountain bike trails - have been closed since April as part of efforts to reduce the spread of coronavirus. 
Over recent weeks, NRW has been working hard to put in place plans for the safe, and much-longed for re-opening of the Welsh countryside. This includes carrying out inspections at our car parks to ensure that the sites are ready for the safe return of visitors in the near future. 
Some restrictions may remain in place for some time to protect visitors as well as staff and contractors. As Government restrictions begin to relax, NRW asks visitors to be respectful of others at all times, and observe the social distancing measures in place.