What impact has lockdown had on the Sands of LIFE project?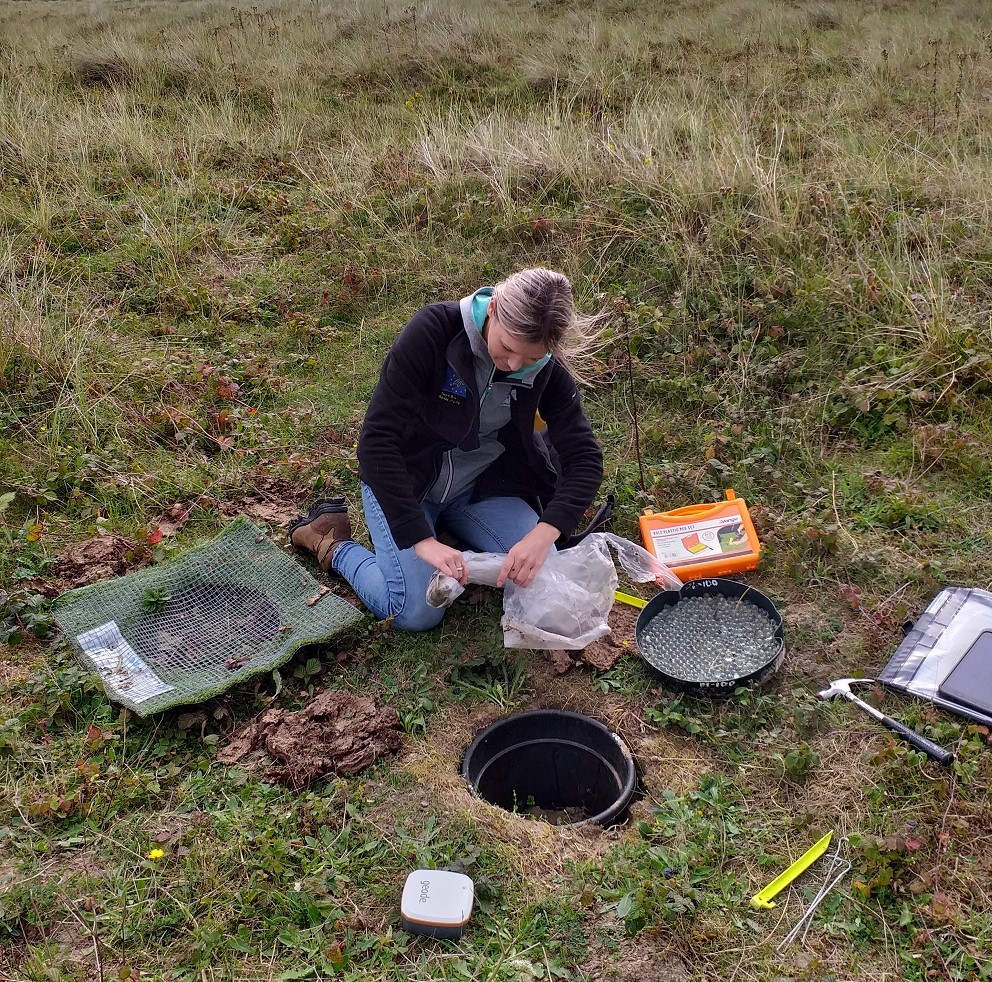 Hi, I'm Laura Bowen and I'm the Sands of LIFE Project and Monitoring Officer South, covering Laugharne - Pendine Burrows, Pembrey Coast, Whiteford Burrows, Kenfig and Merthyr Mawr.
I wanted to let you know what myself and the rest of the Sands of LIFE project team have been up to since the Covid-19 pandemic took hold and what we still hope to achieve over the coming months.
Lockdown
Like all our fellow colleagues – our workload has taken on even more digital-based importance during lockdown. The Sands of LIFE team have strived to keep in contact with key stakeholders both within NRW and with external partners via regular Skype meetings. This has included our second External Stakeholder Meeting, as well as sending out catch-up emails to Community Councils and Local Nature Groups.
We have been reassuring stakeholders, that even with Covid-19 restrictions, we are continuing to plan the detail of works from summer through to the end of March 2021. This will see the project remain on track to provide our sand dunes with a much-needed boost.
The current Covid-19 restrictions has seen us unable to make it out on-site. Luckily me and Toni, (Sands of LIFE Project Assistant South), managed to plot a large volume of our proposed actions via GPS ahead of lockdown. This has allowed us to calculate accurate areas of works and create maps to support the work packages. In circumstances where we are yet to map areas of works, our close working relationships with key site officers (both internal and external) has enabled them to go on-site on our behalf.
Preparation
The main work I've been doing is creating work packages for both the summer and autumn-winter periods. This includes writing detailed specifications and preparing invitation to tender packages to be sent out to contractors. We are aiming to get work packages sent out as soon as possible to give contractors plenty of time to schedule and ensure they can proceed with the works as soon as restrictions are lifted.
Looking back
Overall the lockdown hasn't impacted too much on my work, whilst also given me the opportunity to catch up on a lot of administration works.
The team and I have also ensured that we keep in touch and chat about non-work-related things and support each other during this strange time. I've also kept in regular contact with my non-project colleagues from the Cross Hands office by having regular check-ins via skype messaging as well as participating in our weekly Friday afternoon quiz – which is a fun, welcomed break from work!
What next?
We remain hopeful that we can continue with summer fencing work packages at both Pembrey Burrows and Laugharne-Pendine Burrows. The fencing will help protect and control the livestock which perform the important task of grazing the dune grassland.
With constant evaluation of the current restrictions, we are building cases which allow us to undertake site visits to continue our work. We are also trying to get contractors back on site to proceed with works as soon as possible, providing that they can follow the Government advice.