The ECHOES project – researching the effects of climate change on bird habitats along the Irish Sea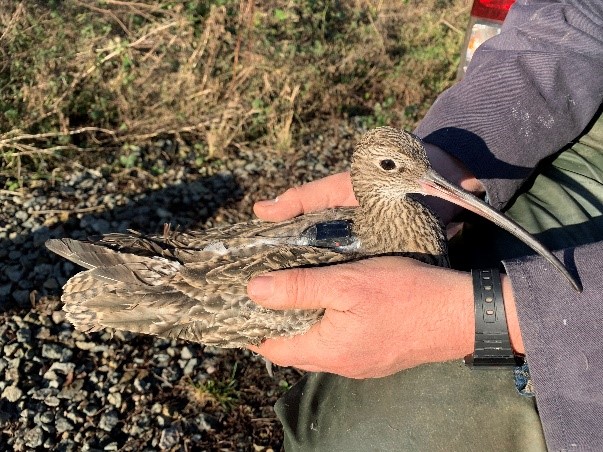 The ECHOES project is all about the interface between the land and sea - the mudflats and estuaries - and how likely this might be affected by climate change. This may be due to sea level rise and salt-water incursion.
These areas are also essential to the survival of many migratory bird species, amongst them Eurasian Curlew and Greenland White-fronted Goose, who come here to feed up over the winter. In the coming decades, it's likely that we will see a 'coastal squeeze' - a loss of natural habitats to sea level rise on one side, and human activity on the other. What will happen to these migratory birds then? Can we do something to save them from extinction?
In December 2019, five organisations partnered up to increase our understanding of this problem. These are lead partner, Aberystwyth University, University College Cork (UCC), British Trust for Ornithology (BTO), Geo Smart Decisions Ltd and Compass Informatics Ltd – the ECHOES project.
The ECHOES project will run until June 2023. In this time, the partners within the project will map out the habitats to Eurasian Curlew and Greenland White-fronted Geese for our study sites in both Ireland and Wales.
Plenty of field research is being carried out by research teams from Aberystwyth University and BTO, along with dedicated volunteers. By learning about these birds' movements and feeding habits using GPS tags, conclusions can be drawn on what they need to survive. In other words, the ECHOES project is providing an evidence-base for the protection of these coastal habitats. This is essential to inform the decision-making and strategies that are needed to manage them effectively for the future.
The ECHOES project is also developing open source digital tools that will help further inform our understanding of climate change impacts along the coastline. ECHOES researchers at Aberystwyth University, UCC and BTO combine field data with species distribution modelling, habitat and land cover mapping and climate projections.  Compass Informatics Ltd use the data to develop tools to help predict changes to the coastline and decide what actions to take with regards to habitat preservation.
During the lifetime of the project, stakeholders from various sectors such as farmers, policy makers, site managers and landowners, are encouraged to contribute with feedback on how these tools should be designed to make them as useful as possible.
The ECHOES project is engaging with stakeholders and communities along the Irish Sea coastlines to raise awareness of its research. It is committed to stimulating discussion about the impacts of the climate emergency along our coastlines and how we can adapt to these. This engagement is made possible through talks, workshops, events, and competitions, as well as through mainstream media and social media.
To find out more, see echoesproj.eu or, if you would like to collaborate, email the Echoes project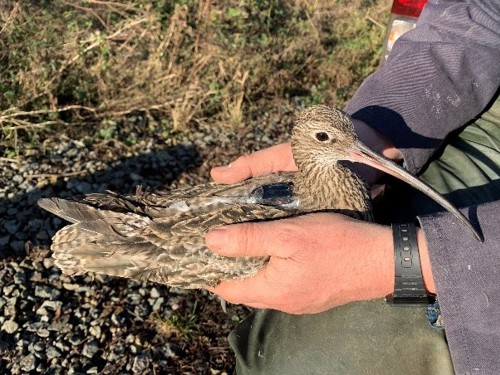 By tagging overwintering Curlews, we can document how they move across their habitats. This will give us an understanding of what these birds need to survive. PHOTO: Rachel Taylor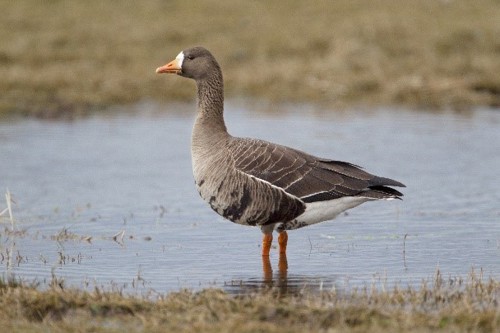 Greenland White-fronted Geese used to be a common sight along the Irish Sea coastlines. In recent decades their numbers have declined dramatically. By knowing what they eat, we can draw conclusions on what sort of diet they require to cope with the flight back to Greenland. The ECHOES project is therefore analysing faecal samples from the geese. Vegetation samples are also collected and analysed in the lab. PHOTO: Edmund Fellowes.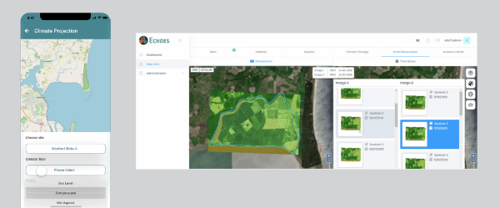 Based on feedback from stakeholders, ECHOES is developing a digital platform, including an app, which is designed to assist anyone who manages coastal land along the Irish Sea. These tools will help identifying changes to coastal areas and habitats.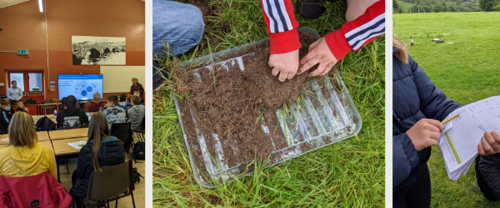 Stakeholder engagement is an important part of the ECHOES project. By engaging with coastal communities, such as schools, the project is raising awareness about climate change and adaptation along the coastlines in Ireland and Wales.

The ECHOES project is funded through the Ireland-Wales Programme 2014-2020, part-funded by the European Regional Development Fund through the Welsh Government, which focusses on seeking solutions to shared challenges on both sides of the Irish Sea.