Spend time outdoors to put a spring in your step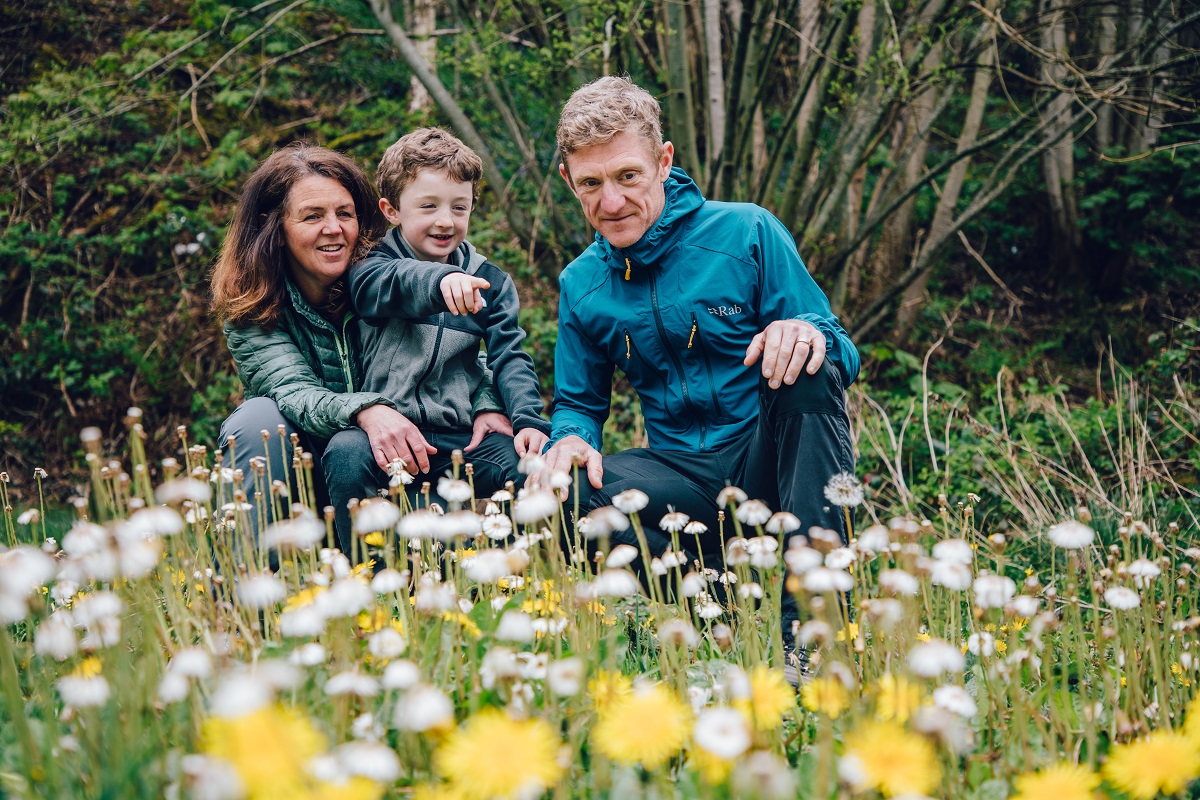 Steven Meaden, our lead specialist health advisor, explains why the arrival of spring is good for our health and well-being.
As we step into spring on 20 March, many of us are looking forward to the longer, lighter and milder days and enjoying more time outside.
The lighter days are great news for our physical and mental health and well-being. Getting more daylight gives us a vitamin D boost and causes our brain to produce more of the mood-enhancing chemical serotonin, which makes us feel happier!
Extra sunlight also helps us get a good night's sleep. But if you know the clocks going forward tends to disrupt your sleep, the Sleep Charity advises moving your bedtime earlier by just by 10 minutes or so in the days approaching it. 1
The warmer weather makes exercising outside more pleasurable too. According to a study published in the Journal of Environmental Science and Technology, exercise outdoors does more for our mental health and well-being than a sweaty session indoors.2  
5 ways to spring clean your health
If you need a dose of inspiration to get moving outside this spring, here are a few ways you can boost your health and well-being.
1. Organise a regular evening walk
Making the most of the lighter evenings by going for an evening walk is a great opportunity to interact with other people. Social connections can positively influence our health so, now's a good time to put a regular slot in the diary for an evening walk with a friend.3
If you want to make your walks more social and meet new people, you could join a local walking group. The walking charity, Ramblers, has more than 500 rambling groups in Wales, England and Scotland. Find a group or walk on the Ramblers website.
2. Explore from your front door
Unlock the full potential of where you live by making the most of your local park, finding a new park to visit or exploring footpaths through green spaces. As well as being free or low-cost ways to enjoy the outdoors, spending time around nature is a proven way to reduce stress and anxiety, feel restful and improve your mood.
If you're not sure where to go, you can find a park on the GOV.UK website or your local council's website. For waymarked trails through woodland and reserves, visit our Days Out webpages.
3. Rediscover the joy of pottering about in the garden
Research shows that tending for a garden is good for our health and can have an almost magical effect on the passing of time.4  
Even completing simple tasks that require little effort can make us feel productive and in control, such as filling up a bird feeder, weeding and watering plants in pots. And it's a great way of spending more time outdoors and connecting to nature.
4. Think picnic
The mild spring weather gives us more opportunity to eat outdoors and enjoy great views. You could pack a blanket and go to the park, sit amongst the trees in a forest or head to the beach for a feast with friends and family.
If you include seasonal fruit and vegetables, you'll be helping your gut and improving your immune system too. Spring favourites include radishes, watercress, asparagus, spinach, purple sprouting broccoli and rhubarb.
Be sure to take your litter and leftovers away with you after you've finished your picnic.
5. Connect to nature
Everything begins to look more beautiful at this time of year. Trees start to grow leaves, spring flowers pop up and birdsong fills the air. The wonderful array of light and colour is easy on the eye and can inspire our creativity.
By spending time noticing and appreciating the season's beauty, both we and the environment benefit. We not only feel physically and mentally better for being outdoors, but when we value nature, we are more likely to make choices that protect it for future generations to enjoy.
Our Progression Steps model shows how being in, and connecting with, the natural environment can influence positive behaviours that will encourage us to look after our world.
For more inspiration on where to enjoy nature this spring, take a look at our walks for spring and our Days Out webpages.
References