Landscape assessments and guidance
We understand landscapes as place-based environmental settings:
whose character results from the actions and interactions of natural resources and cultural factors;
that provide the landscape-scale integrating context for the sustainable management of natural resources;
that provide multiple well-being benefits for people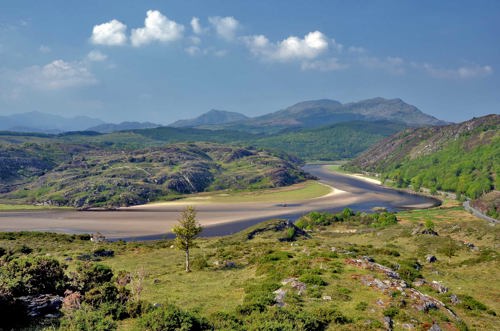 Photo©John Briggs
We are guided by the European Landscape Convention, within the context of:
The sustainable management of natural resources, within the context of the Environment (Wales) Act 2016; and well-being, within the context of the Well-being of Future Generations Act (Wales) 2015
We offer evidence, guidance and advice across a wide range of policies, programmes, plans and projects. These include Planning Policy Wales and Development Management, Designated Landscapes, Marine Planning and local Well-being Assessments. 
We also consider landscape in the management of our estate, which includes the Welsh Government's Woodland Estate, being 7% of Wales. We monitor our landscape evidence through NRW's State of Natural Resources Report (SoNaRR) and we will contribute to Area Statements.
Policy Context
Landscape Assessments
Monitoring landscape change
Designated Landscape Management Plans
Local Landscape Character Areas
Local seascape character areas
Registered Historic Landscapes
Guidance
Read guidance on carrying out a Landscape Sensitivity Assessment