Litter, fly-tipping and waste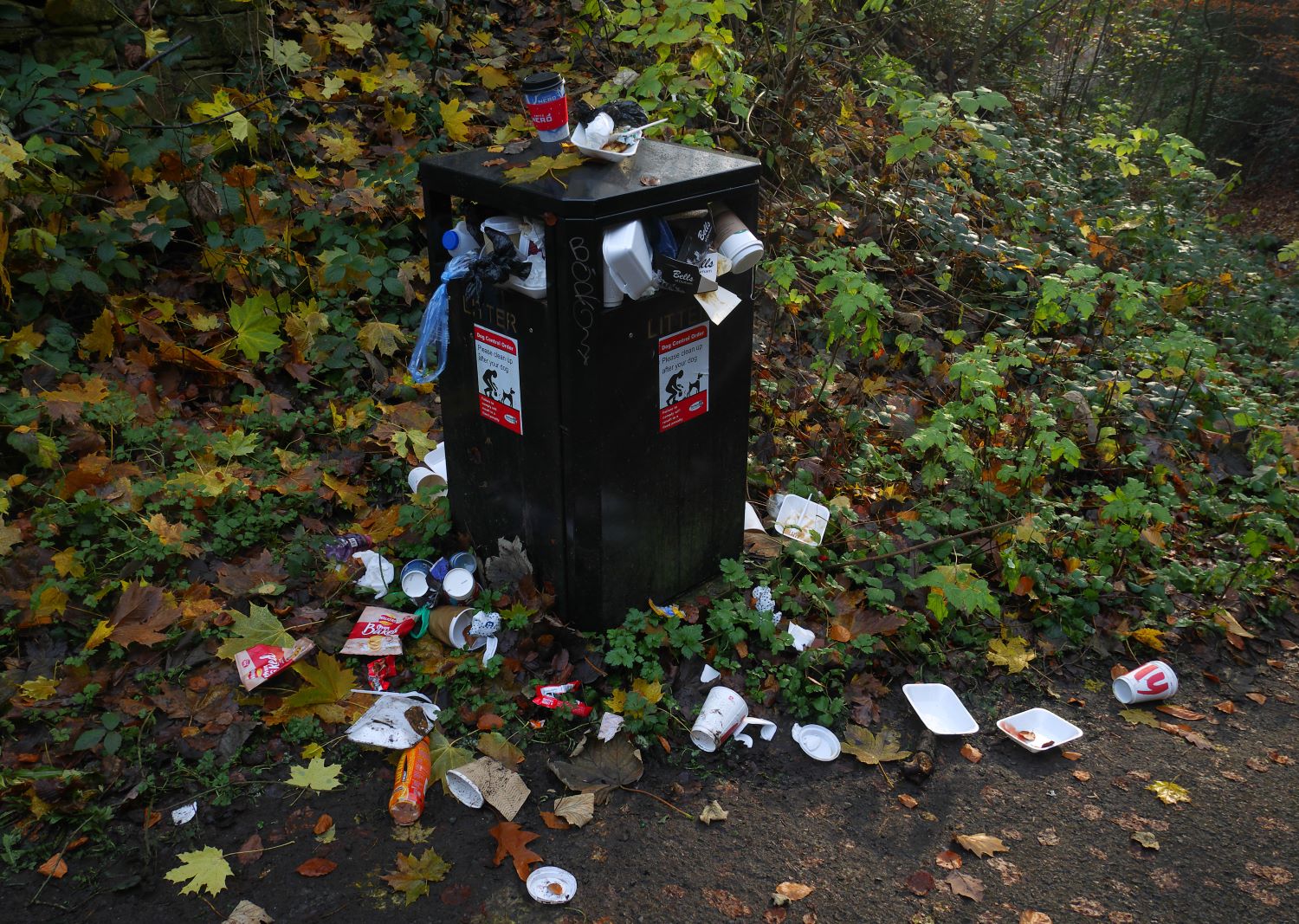 Unless appropriately disposed of correctly, litter, single use plastics, and fly-tipped household goods and their waste by-products can harm the natural environment and the wildlife that lives within it
All the activities and games on this page will help you deliver against current curriculum and will enable learners to progress in the way described in the four purposes of the Curriculum for Wales.
Litter and Fly-Tipping Session Plan
You can plan to deliver this topic to your learners over a term. This session plan gives an overview of the activities and games available. They can be strung together and delivered as a package or as individual learning activities
Session plan - Waste and fly-tipping
Waste and littering glossary game
Don't know your bio-plastics from your petro-chemicals? Glossaries can help learners acquire and understand the vocabulary of the topic in focus and help them to understand the related concepts. Get your learners fluent in the vocabulary of waste and littering and try out our glossary game.
Activity plan - Waste and littering glossary game
Resource cards - Waste and littering glossary game
Catch a fly-tipper
This activity encourages discussion about why people fly-tip, what problems it causes, how it makes them feel and what they can do about it.  Learners become detectives investigating a local fly-tipping incident.
Activity plan - catch a fly-tipper
Audio resource - Audio recording of report
Evidence letter
Report sheet: Incident
Report sheet: Evidence
On completion of the Catch a Fly-tipper Activity Fly-Tipping Action Wales will supply a certificate upon request to help support your Green Flag Eco-Schools Award. Please use #wasteweek on social media.
Long lasting litter 
How long does it take for discarded items to decompose once they've been thrown away? In this activity learners work as a team to place items in order of the time it would take the item to breakdown in the sea. As part of the activity they will consider the impact that litter can have on the environment.
Activity plan - Long lasting litter
Resource cards - Land litter
Resource cards - Tidal trash
Long lasting litter timeline
Turtle minesweeper 
Plastic pollution causes great harm to the organisms that encounter it. From miniscule corals to enormous whales, millions of birds and animals die each year from the result of ingesting or becoming entangled in marine plastic.  This game highlights the perils facing marine life as learners (turtles) attempt to get across a grid (the ocean) whilst avoiding dangerous plastic waste.
Activity plan - Turtle minesweeper
The 3 C's of littering and fly-tipping 
An activity where learners explore the causes and consequences of littering and fly-tipping and how it can be combated. 
Activity plan - The 3 C's of littering and fly-tipping
Resource cards - The 3 C's
Information note - The 3 C's of littering and fly-tipping


Newspaper snippets
Learners are given a newspaper headline, linked to a fly-tipping incident to discuss, then are asked to produce their own television news report on the story. 
Activity plan - Newspaper snippets
Resource cards - Newspaper headlines
Did you know? Waste, fly-tipping and litter quiz 
Do you know the true economic and environmental cost of waste, fly-tipping and litter? Put your knowledge to the test by playing this interactive quiz.
Activity plan - Did you know? Waste fly-tipping and litter quiz
Want to learn more about fly-tipping?
Fly-tipping Action Wales is a partnership initiative, sponsored by the Welsh Government and coordinated by Natural Resources Wales to help tackle fly-tipping.
Refuse, Reduce, Reuse and Recycle
We all know the 'Reduce, Reuse, Recycle' mantra but arguably the first thing we should do to help reduce waste is to 'Refuse'. Although it can sometimes require a little extra effort, many people are doing their bit for the environment by reducing the amount of packaging they use, reusing waste material whenever possible, and recycling rubbish rather than throwing it into the bin. As we move towards a circular economy, we all have a role to play in reducing resource use in the first place and using natural resources many times before waste is finally used to produce energy where possible.
Fly-tipping statistics and data
Are you looking for fly-tipping statistics and data for your learners to manipulate? Stats Wales provides statistics and data on fly-tipping in Wales.
Contact Us
If you can't find what you are looking for or would like any help or information, please contact us at: