Health, Education & Learning – in the spotlight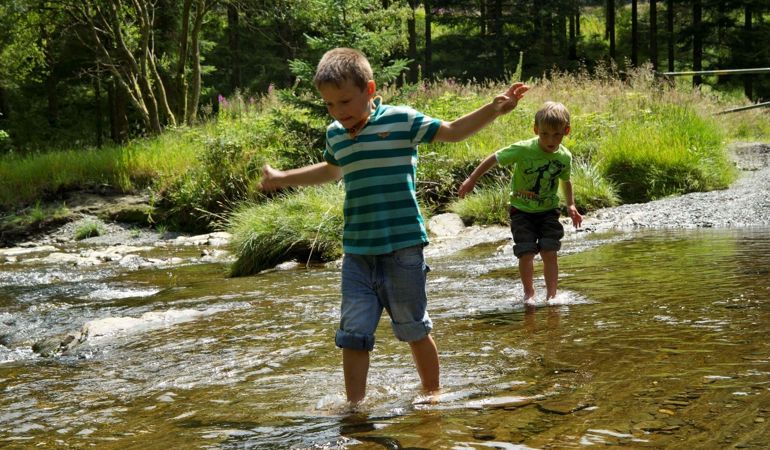 There is a lot of excellent practice going on across Wales with different groups using the natural environment to maximise health, learning and education opportunities.  On this page we shine the spotlight on settings, organisations, individuals or topics that have featured in our monthly Education & Learning newsletter and give you more detailed information and ideas on how you can develop or improve what you do at your setting.
Would you like to receive monthly updates on how to get your group learning in, learning for and learning about the natural environment?  Subscribe to our Education & Learning newsletter for inspiration, support and the latest news by dropping us an email.
Looking to a natural future: Flintshire looks to grow its outdoor learning provision
Jane Borthwick, Learning Adviser - School Improvement Primary at Flintshire County Council shares lessons learnt and looks to increase outdoor learning provision even further as the county embraces the Curriculum for Wales.
Nature tots: childminding with nature
Creating time and space for fun, active learning in the natural environment for the children in her care comes as second nature to Carmarthenshire childminder Kelly Still.
Lessons we can learn from nature
What lessons can we learn from nature? Here's our thoughts.
How can learning in, learning about, and learning for the natural environment help our health and well­
being?
In 2008, the New Economics Foundation published the study '5 ways to well­being' study, which identified evidence­ based actions to improve well­being. Each step has synchronicity with being in nature.
How Natur has grown
In 2021, we introduced you to Natur, a visionary outdoor learning area at Ysgol Bro Dinefwr, Llandeilo that was in the planning stages. We recently caught up with the school's Assistant Headteacher, Ian Chriswick, to find out how it has developed over the last year.
Ysgol Abererch, Pwllheli share their thoughts on school gardening 
Pupils from Ysgol Abererch, Pwllheli, winners of the S4C 'School garden of the year competition 2021', take a break from growing flowers, herbs and leeks to share their thoughts on school gardening.
"It's not revolutionary or hard.  We're just ordinary kids who have taken small steps to make our corner of the world greener"
Watch a video of the learners and their teacher discussing their efforts.
Making the most of the outdoors to tackle loneliness 
How can the natural environment be used to tackle loneliness? Here are some ideas we've come up with. 
Flintshire teacher puts NRW enviro-crime training into practice
Following training from Natural Resources Wales (NRW), Megan Hughes, a Year 3 teacher at Ysgol Sychdyn, Flintshire decided to put the 'From Crime to Courtroom: Enviro crime' training to life.
Teacher describes flytipping investigation during Wales Outdoor Learning Week as "one of the most memorable, AMAZING weeks in my teaching career!" 
"Here comes the sun" – customs celebrating the onset of summer from around the world
Most people are aware of how Christmas is celebrated around the world, but have you ever asked your learners to pause for thought and investigate how the arrival of summer is celebrated?