Introduction to South East Wales Area Statement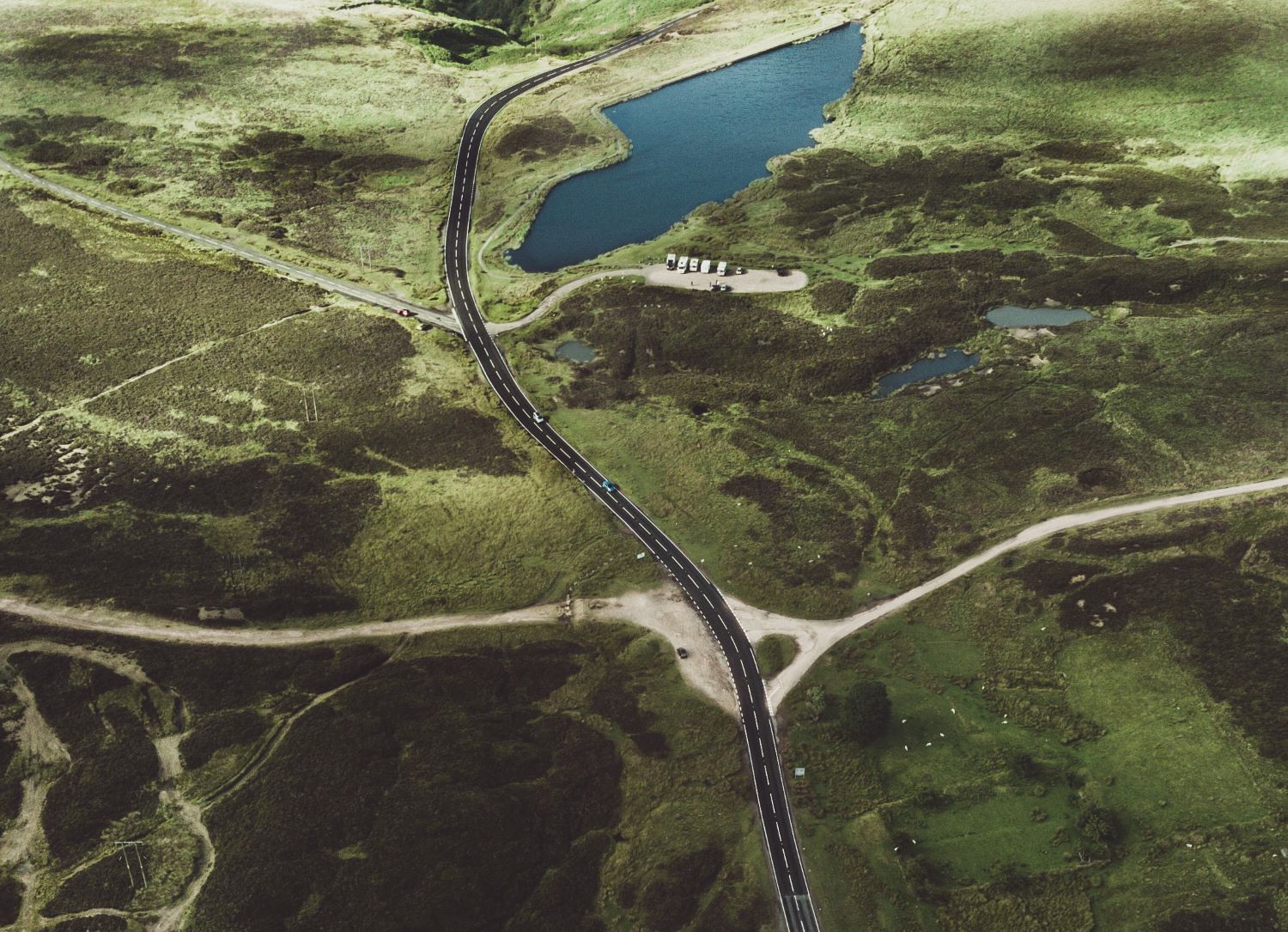 © Crown copyright (2019) Wales
These Area Statements summarise discussions from the last couple of years. We are continuing engagement on Area Statements and are adapting our plans for future events and workshops due to the coronavirus pandemic. Please use the feedback boxes on each Area Statement page to find out more.

Most of the car parks and trails in our woodlands and nature reserves are open.

For updates on what's open, see our page on visiting our sites during the coronavirus pandemic
About this area
The South East Area Statement area covers the Local Authorities of Blaenau Gwent, Caerphilly, Monmouthshire, Newport and Torfaen.  When talking about the South East Area Statement, we sometimes also refer to Gwent. For the purposes of the Area Statement, we have used these terms interchangeably.

In South East, we have taken a landscape scale approach to producing the South East Area Statement. This means that we have considered where and why we want to build ecosystem resilience in terms of the special and distinctive landscape areas of our place. Working in this way will allow us to address the increasingly complex and widespread environmental, social and political challenges that transcend traditional management boundaries. These challenges, including the climate and nature emergencies, will require us all to work differently. To do this, we have to really understand the people, the place and the ways we interact with the environment.
To realise the benefits that nature can provide, our natural areas must be healthy and resistant to threats and disturbance. The capacity of natural resources to provide this function is called ecosystem resilience. Ecosystem resilience can be considered a measure of health. The healthier (or more resilient) the ecosystem is, the more likely it is to survive, thrive and benefit people and communities.
In South East, we set out to produce an Area Statement which informs internal and external planning and helps stakeholders consider different ways of working together. The Area Statement process will help explore and shape aspirational ways of working.
In order to ensure that everyone involved in the Area Statement process is thinking of South East in the same context, we have looked at place in the context of four strategic themes.
As well as boasting several sites of national and international significance, South East is made up of a number of distinctive landscape areas, all of which contribute to Gwent's iconic natural environment. 
Gwent Levels
The distinctive Gwent Levels form an extensive, low-lying, coastal reclaimed landscape along the Severn Estuary. This is an area of international historical and archaeological importance; a reclaimed agricultural landscape where parcels of fertile grazing and arable land are framed by a network of drainage ditches known as reens. These distinctive habitats pattern the landscape and provide a rich, biodiverse environment for plants, mammals and invertebrates. The landscape is protected by a sea wall from the Severn Estuary, with its mud flats and salt marshes and is bounded by the River Wye.
Central Monmouthshire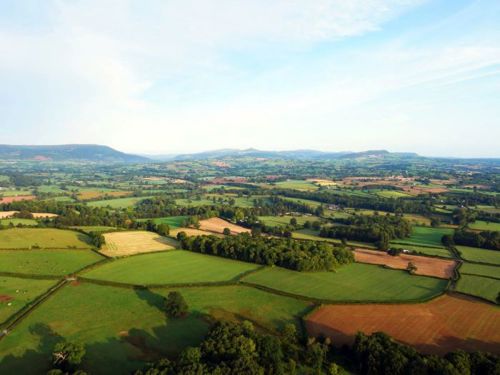 Image by Fen Turner
This tranquil, sheltered landscape with its gentle rolling hills and intervening valleys provides notable views towards the uplands. The River Usk flows south from Abergavenny, the Monnow and Trothy flow east into the River Wye. Monmouthshire's undulating lowlands are pasture-rich with hedgerows and arable on the fertile flood plain, isolated small parcels of woodland with broadleaved and mixed plantations on hills and slopes.
Newport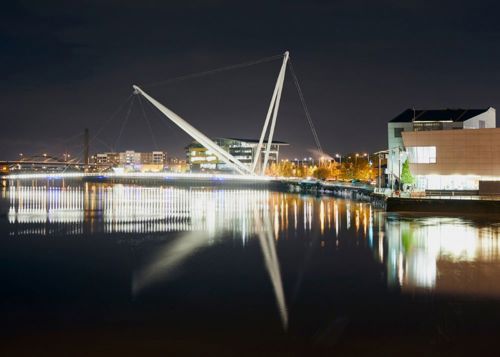 © Crown copyright (2019) Wales
The most heavily urbanised of all the landscapes in South East is the City of Newport, with its historic core. The M4, main roads and railways are prominent in the landscape. The tidal River Usk flows through the city with its iconic transporter bridge and industrial port. Urban greenspace is located at Gaer Hillfort, Ridgeway and Tredegar Park with some sections of the Rivers Ebbw, Lwyd and Usk lowland river corridors providing tranquil and biodiverse sections. The Roman town of Caerleon lies to the east of the city, and to its north are the nearby former industrial towns of Cwmbran and Pontypool.
Brecon Beacons and Black Mountains

Image by John Briggs
The South East Area Statement area includes a small part of the Brecon Beacons, which is big on scenic quality and part of the Brecon Beacons National Park (BBNP). It includes the Vale of Ewyas and surrounding upland in the Black Mountains, and the distinctive peaks of the Skirrid and Sugar Loaf framing the Usk Valley at Abergavenny.
With exposed upland moorland with extensive views, this is a landscape noted for tranquillity, dark skies and limited development. Conifer and broad-leafed woodland are present. Pastures are often enclosed by thick hedgerows, often with narrow lanes, scattered small settlements are located in the valleys with prehistoric archaeology and Medieval sites including Llanthony Priory and historic parkland.
Wye Valley and Wentwood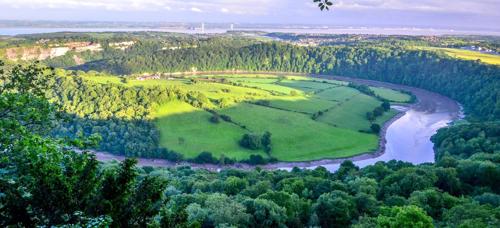 Image by John Briggs
This picturesque landscape is part of the Wye Valley Area of Outstanding Natural Beauty (AONB). The landscape is rural and tranquil in character, except along the A40, A48 and M4 corridors. It contains the largest and longest river gorge in Wales, with dramatic limestone cliffs above Chepstow and spectacular scenery of the gorge and meandering River Wye. The landscape reflects a rich archaeological, cultural and industrial heritage and many of its iconic destinations such as Tintern Abbey are popular with visitors.
This predominantly wooded and riverine environment is renowned as a refuge of rare species and forms one of the largest remaining areas of ancient semi-natural broadleaved woodland in the country. Wentwood Forest, which may appear to be largely coniferous, is part of the largest block of ancient woodland in Wales.
South Wales Valleys (Eastern Valleys)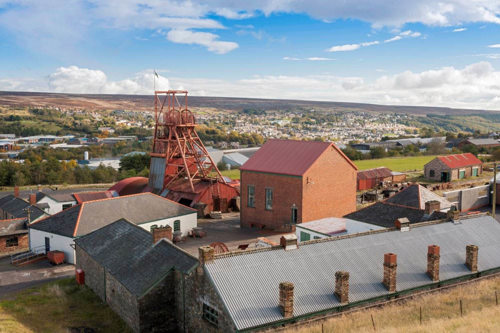 © Crown copyright (2019) Wales
An extensive wild and wind-swept plateau with intervening deep valleys characterises this landscape. The Eastern Valleys of the Ebbw, Sirhowy, Rhymney, Lwyd and surrounding uplands make up part of the wider South Wales Valleys landscape.
This landscape is well known for its extensive industrial coal and ironworking heritage. The landscape has upland moorland with heather, grass, bracken and stone walls, much of which is common land. Moorland, bog, ffridd and rhos pasture are notable.


South East Area Statement themes 
The collaborative actions identified under each theme are underpinned by best available evidence, local knowledge and understanding gathered throughout the process. This information has come from numerous sources and it is through looking at all the evidence that we can build a meaningful picture of Gwent and reach a consensus for action. This helps put the things we want to do into context.
The outcomes under each strategic theme relate specifically to understanding, capacity and ecosystem and/or community resilience through the lens of that theme. All outcomes (and actions) have also been identified to work collectively as a framework for building ecosystem resilience and working together differently.
The outcomes under each of the four strategic themes will deliver the Area Statement vision for South East. This vision has been developed collaboratively over the course of the Area Statement process and is underpinned by what specialists and wider stakeholders want to see in Gwent.
This video explains the landscape profile approach we took to the South East Area Statement.
Maps of the area
Please note that our maps are not accessible for people using screen readers and other assistive technology. If you need this information in an accessible format, please contact us.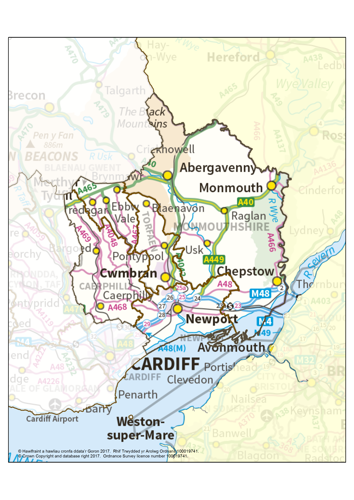 View the Wales Environmental Information Portal 
The Wales Environmental Information Portal is designed to communicate the evidence base behind the Area Statements. It is currently in a very early phase and will be developed over the coming months. You can use it to access maps on a wide range of topics and we are working to add summary information and a data catalogue to expand the information available.
Broad habitats - South East Wales (PDF)
Coastal Margins
Enclosed Farmland
Marine
Mountains, moorland and heath
Open Water, wetlands and floodplains
Semi-natural grassland
Urban / not habitat
Woodlands
Statutory Designations in South East Wales - South East Wales (PDF)
Local Nature Reserves
National Nature Reserves
Sites of Special Scientific Interest
Wetlands of International Importance
Special Protection Areas
Special Areas of Conservation
National Park
Give us your feedback