Work to take place at Newborough this summer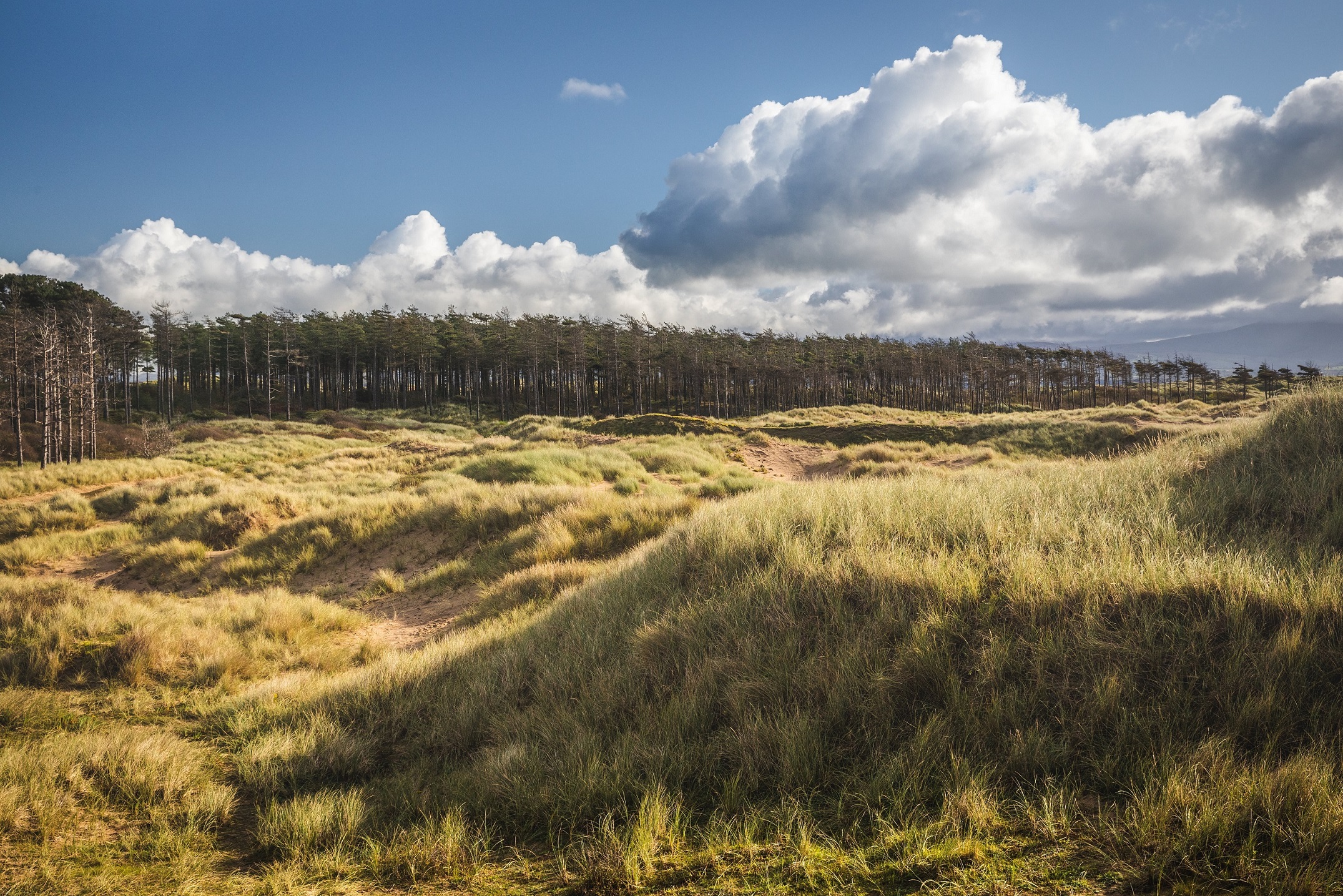 Restoration works are taking place at Newborough National Nature Reserve and Forest on Anglesey this summer.
The Sands of LIFE project led by Natural Resources Wales (NRW) will carry out work to help protect habitats at the site which supports some of the rarest species in Europe.
Towards the end of August and throughout the autumn, restoration will take place at several dune pools and relict dune slacks known locally as, Hendai, Ffrydiau, Pant Mawr, Pant Bodowen and Gull Slack.
Scraping away dense vegetation and reprofiling some of the ground surface will help rejuvenate over-grown pools, create new damp slack habitats, expose bare sand and see the creation of a new pond.
This crucial conservation work will help rare and threatened populations of shore dock, one of several specialist plants at Newborough depending on open habitat conditions, as well as improving conditions for the site's European protected great crested newts.
Invasive scrub will also be removed from glades within the forest known as Pant Mawr, Ffrydiau and Cerrig Duon.
The scrub is a mix of alien species, such as cotoneaster and cherry laurel, alongside native species such as willow, birch, and bramble, which can quickly take over open areas and lead to the disappearance of wildflower meadows, free flowing streams, and pre-Cambrian rock ridges.
Work starting in early August includes mowing dune grassland, a practice crucial for keeping habitats healthy and encouraging rabbits to graze as well as boosting the site's wildflowers.
In August and September, a total of 4km of new fencing will be erected across the frontal and eastern side of Newborough Warren to allow the site to fully support sustainable grazing and ensure livestock is kept safe.
As part of this work, a helicopter will deliver fencing materials to the remote parts of the warren, ensuring the dune habitat is not subjected to damage from vehicles.
Jake Burton, Sands of LIFE Project Officer, said: "Newborough is home to some of Wales' most precious habitats and supports a range of rare wildlife including orchids, amphibians, invertebrates, mosses, lichens and so much more.
"This restoration work is vital and helps protect and enhance the nature conservation value of Newborough. Making sure sites like these are healthy helps us tackle the current climate and nature emergency.
"There may be some disruption on the site with path diversions in places, however works will be carried out to cause as little disruption as possible.
"We would like to thank members of the public for their understanding during this period and we will continue to work closely with members of the community and stakeholders on our management of this important, internationally recognised site."
Sands of LIFE is an EU-funded project led by NRW which is restoring more than 2,400 hectares of sand dunes across four Special Areas of Conservation, on 10 separate Welsh sites.
Regular updates will be posted on social media at @TwyniByw on Twitter, Instagram, and Facebook or by searching Sands of LIFE.