Repairing and preparing: One year on from the February 2020 floods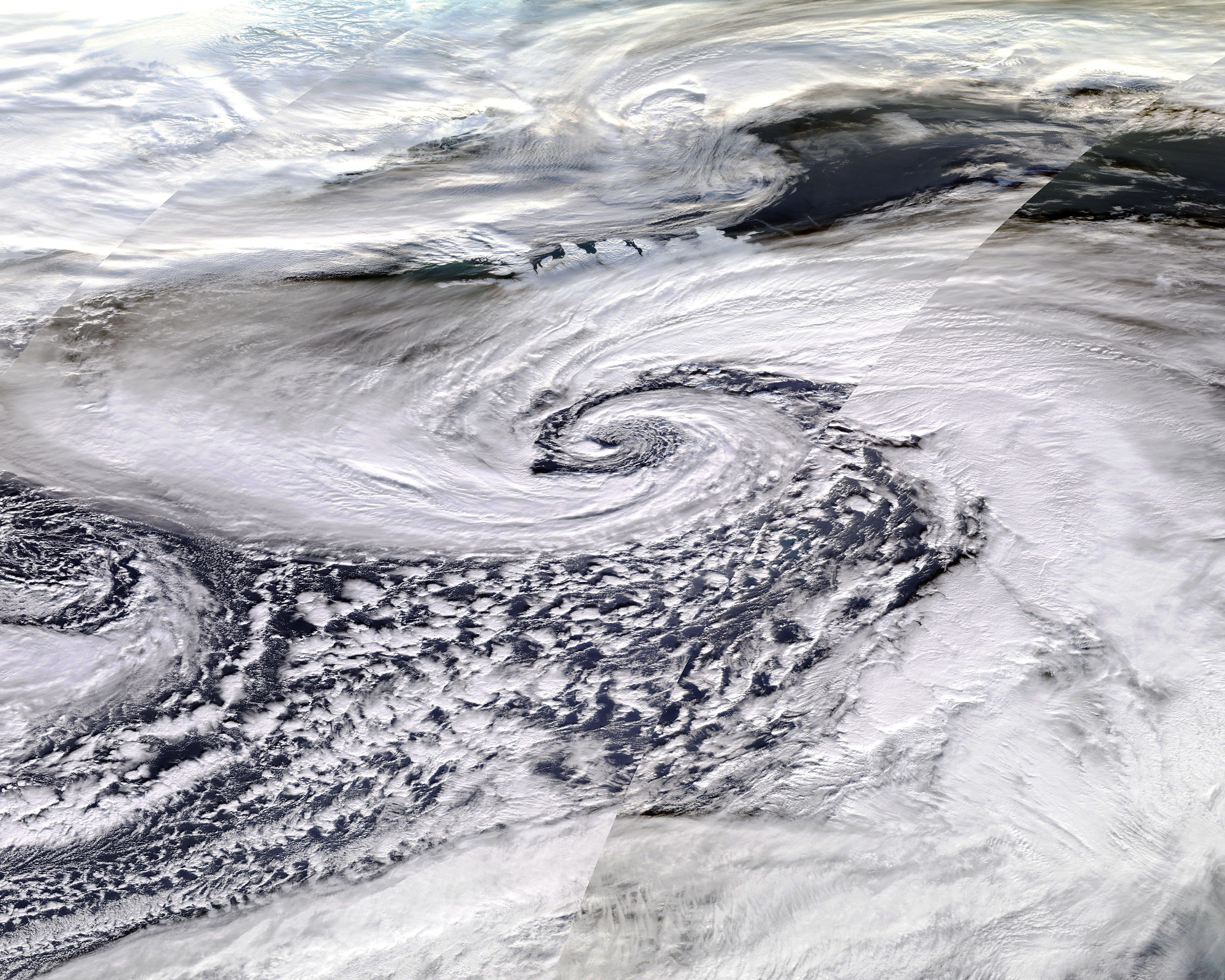 Increasing Wales' resilience to climate change and flooding, and adapting to its effects, must be pushed to the top of everyone's agenda if the nation is to reduce its vulnerability to extreme weather events.
That is the call from the Chief Executive of Natural Resources Wales (NRW), Clare Pillman on the one-year anniversary of the February 2020 floods triggered by Storms Ciara, Dennis and Jorge.
The combined impacts of the storms resulted in record rainfall and river levels, and some of the most significant and devastating flooding Wales has seen since the 1970s with 3,130 properties affected right across the country.
The Met Office's confirmation that February 2020 was the wettest February and fifth wettest month on record came as no surprise to the communities that endured the effects of the exceptional rainfall at that time.
The insights and the data brought to light in NRW's reviews of the floods revealed the growing and real threat of the climate emergency, which is projected to cause wetter, stormier winters, more intense rainfall in summer and sea levels to rise at an ever-increasing pace.
In the year that the UK takes the Presidency of the UN Climate Change conference (COP26) in Glasgow, NRW is urging governments at all levels, businesses and individuals to seize the opportunity to be more forward-looking in the search for solutions as Wales charters the best way forward to make its communities more resilient to flooding.
Clare Pillman, Chief Executive of Natural Resources Wales said:
From extreme weather events to a global pandemic, the last 12 months have shown that nature can change everything at a moment's notice and can bring consequences that are overwhelming and long-lasting.
February's storms and subsequent flood events have left indelible memories across the nation, and our thoughts continue to be with those still feeling the effects today.
While the world's attention has turned to tackling the coronavirus crisis, increasing flood risk precipitated by the climate emergency has not gone away.
We need to manage expectations that all flooding can be prevented by building more defences because there is no 'one size fits all' solution to the challenges we face.  
We need to complement defences with other measures, such as holding back water higher up in the catchment and making space for more water in valleys. We also need to make properties more flood-resilient, invest in warning systems, community support and advice so that communities can take their own actions to lessen the impacts of flooding.
Everyone in society - government, businesses, and individuals – must do everything possible to tackle the root causes of climate change together. And with the UK set to host the biggest global conversation on climate change later this year, Wales must now seize this opportunity to show true leadership in how we mitigate the extent of climate change and adapt to its consequences.
Throughout the pandemic, NRW has continued to inspect, and repair where required, flood defences damaged in the February floods, prioritising those communities most at risk of flooding.
In the immediate aftermath of the flooding, operational teams worked in partnership with other flood risk management authorities to remove blockages in rivers and on structures. 
2,127 flood defences and associated structures have been inspected to ensure that they continue to offer the protection they were designed to.  Inspections have also been undertaken on 170 high risk assets on the NRW land estate such as bridges, and over 100 coal tips.
All works to NRW's flood defences that required immediate attention have been completed to ensure communities retain the same level of flood protection they had before winter 2019/20.                      
The Rivers Cynon and Taff were significantly impacted, with over 60 locations requiring repairs, of which more than 40 have been completed and the remainder included in our ongoing programme.
Other repairs to flood assets at locations including Abergele, Llanrwst, upstream and within Llanfair Talhaiarn, Ponthir, Usk town and on the Afon Elwy upstream of St Asaph have also been completed. Numerous assets have also been identified requiring work in the short term and these have been built into a work programme for this year. These include work at Machen, Risca, Glasbury and Towyn.
The improvements made to the digital services on NRW's website now provide an even greater level of service to at-risk areas, giving comprehensive and real-time flood risk, river level, rainfall and sea level information to households, businesses and communities. NRW has also focused on training more staff to do incident roles, meaning more staff will be ready to step away from their day job to join incident response rotas.
Jeremy Parr, Head of Flood Risk and Incident Management at Natural Resources Wales said:
We know how disruptive the flooding can be for homes and businesses, and how the distress and costs can last far beyond the subsiding of the waters.
While NRW will continue to invest in defences and to work with partners to help prepare communities for potential impacts, we will never be able to stop all flooding. "And just because an area hasn't flooded in recent time this doesn't mean that it will never flood.
That is why it's crucial that people understand their flood risk and understand the actions they can take to lessen the impacts should the waters start to rise.
Our website has a range of information on steps people can take, including finding out your flood risk, steps you could take to become more resilient to flooding should it happen, how to sign up to NRW's free flood warning system and steps people can take to inspire residents, local communities and groups to work together on a community flood plan to improve how they might prepare for the risk of flooding.
Lesley Griffiths, the Minister for Environment, Energy and Rural Affairs, said:
Last year's floods caused devastation to families, households and businesses across Wales, and were accompanied by unforgettable scenes of high floodwaters in towns and communities throughout the country.
Following the flooding seen last year, we provided more than £5m to allow for immediate repairs to flood defences.
We will continue to work with partners, including Natural Resources Wales, to continue to protect communities from increased risk of flooding. Sadly, as shown by recent flooding in both north and south Wales, such incidents only become likelier as the ongoing impact of the climate emergency continues.
Last year also saw the publication of our Flood and Coastal Risk Management Strategy, building on our commitment to invest more than £350 million in flood and coastal erosion risk management over the life of this government, and setting out how we will continue to work with partners to manage the risks over the next decade in a more sustainable way.


Information on what to do before, during and after a flood is also available on the NRW website.  The new service on rainfall, river and sea levels is also available on the website with flood alerts and warnings updated every 15 minutes at www.naturalresources.wales/flooding