Practical support sessions offered online for Dinas Powys residents impacted by December floods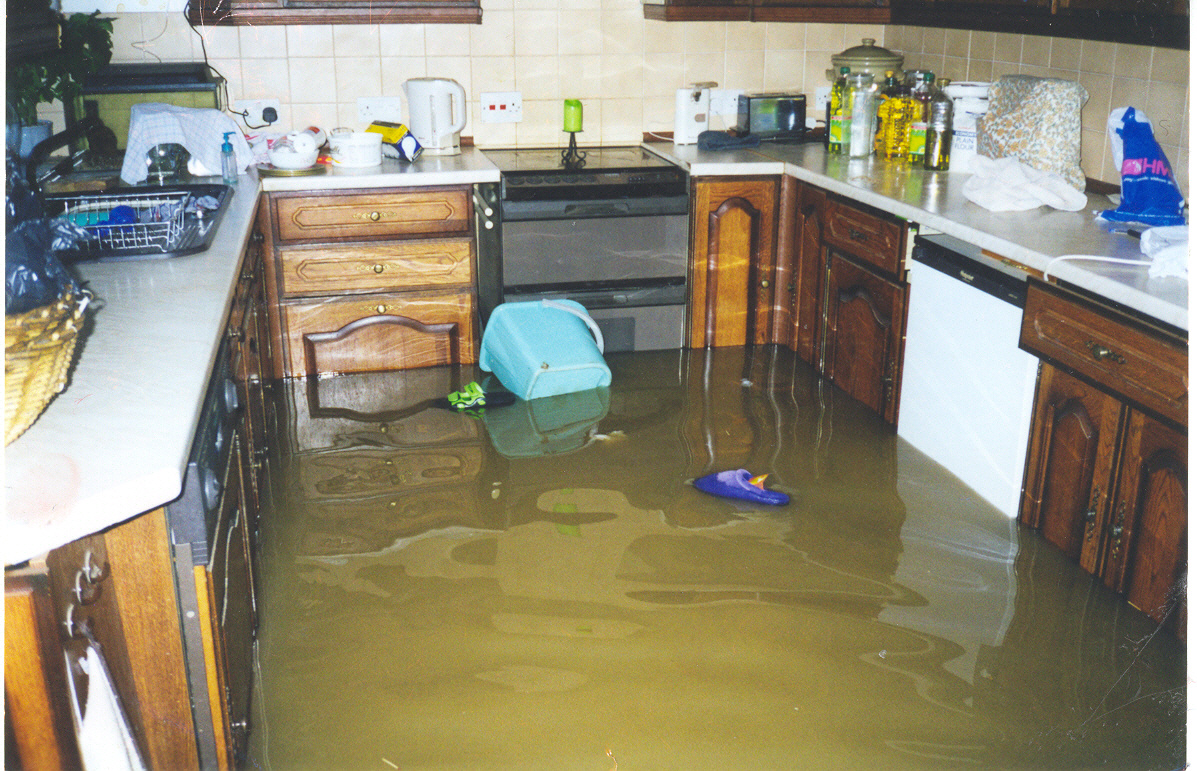 The National Flood Forum (NFF) is set to host a series of online support sessions for residents of Dinas Powys whose homes and businesses were impacted by flooding in December.
Delivered in partnership with the Vale of Glamorgan Council, Natural Resources Wales (NRW) and Dwr Cymru Welsh Water (DCWW), the surgeries will provide an opportunity for people to seek practical advice and support from the NFF on a wide range of topics including insurance, well-being and resilience initiatives to consider whilst their homes are being reinstated, and how to make their homes and businesses more resistant and resilient to flooding.
Residents will be able to register their interest in advance, to attend a one-to-one online surgery session.  The sessions will run for two weeks,  Tuesday- to Thursday from 16 February between 10:00am-3:30pm.
Dinas Powys was affected by flooding shortly before the Christmas period after areas of South-East Wales saw the wettest December in more than 70 years.  Several days of intense heavy rainfall in the lead up to Christmas left ground saturated, drainage systems overwhelmed causing the river Cadoxton to over-top.
Residents and property owners affected can reserve an appointment to attend a surgery by calling 01299 403101 where they will receive joining instructions and IT support.
Officers from NRW, DCWW and the Vale of Glamorgan Council will also be available at the sessions to answer any questions on flood related issues. 
Heather Shepherd, Flood Recovery Specialist from The National Flood Forum said:
I suffer flooding and understand how traumatic and stressful it is. The process of recovery is fraught with a number of stresses and pressures, which is why I would urge anyone who has any flood-related issues or questions to come and talk to us.  We are here to help, offer advice, signpost you to the best sources of professional support and actively listen to your concerns.
Tim England, Operations Manager for Natural Resources Wales said:
Flooding can devastate people's lives and our thoughts remain with those who were impacted by the heavy rainfall before Christmas.
We've been working closely with our partners over the last few months to investigate what happened at the locations affected across south Wales, and to identify any steps that can be taken to reduce the likelihood of it happening again.
These virtual support sessions provide an excellent platform for us to engage with residents and business owners when we can't easily meet in person due to the coronavirus pandemic.
We're pleased to support the online surgeries hosted by the National Flood Forum  so we can hear residents' views first hand, which will help inform how we move forward together to reduce the future risk of  flooding in this area.
Paul Kingdon, Head of Wastewater Networks at Dŵr Cymru Welsh Water said:
We realise the devastating impact flooding can have on people as happened in Dinas Powys in December.  Whenever flooding occurs, our aim is always to work collaboratively with all agencies to undertand the cause to try and reduce the risk of the same thing happening again in future.  We're pleased to be supporting the events by the National Flood Forum and to continuing to work with all agencies involved.
Cllr Peter King, Vale of Glamorgan Council Cabinet Member for Neighbourhood Services and Transport, said:
The people of Dinas Powys affected by flooding in late December have my deepest sympathy, as do residents in other areas of the Vale of Glamorgan who were similarly affected. The impacts of flooding are devastating and I am committed to working with communities and partners to help reduce the future personal impacts of high rainfall events in the Vale of Glamorgan. To this end, the Council very much recognises its community role and, as Lead Local Flood Risk Management Authority, its legal duty to investigate the causes of domestic property flooding.
Last week we started encouraging those who suffered internal property flooding to their principal living spaces, or were evacuated from their properties, to apply for financial support which has recently been made available to us by Welsh Government. Full details of this are available on our web site. In addition, specialist external consultants have already been commissioned to undertake the necessary investigatory work to inform how future flood risks can be mitigated, and we aim to provide these investigation reports to Welsh Government by March 31 for consideration. We are grateful for the opportunity to work with the National Flood Forum, the communities affected and our partners, and are looking forward to meaningful dialogue leading to possible flood risk reduction measures. I would encourage those living in Dinas Powys to take part in this process and to share their thoughts and observations during these forum sessions.