Official opening for reservoir safety works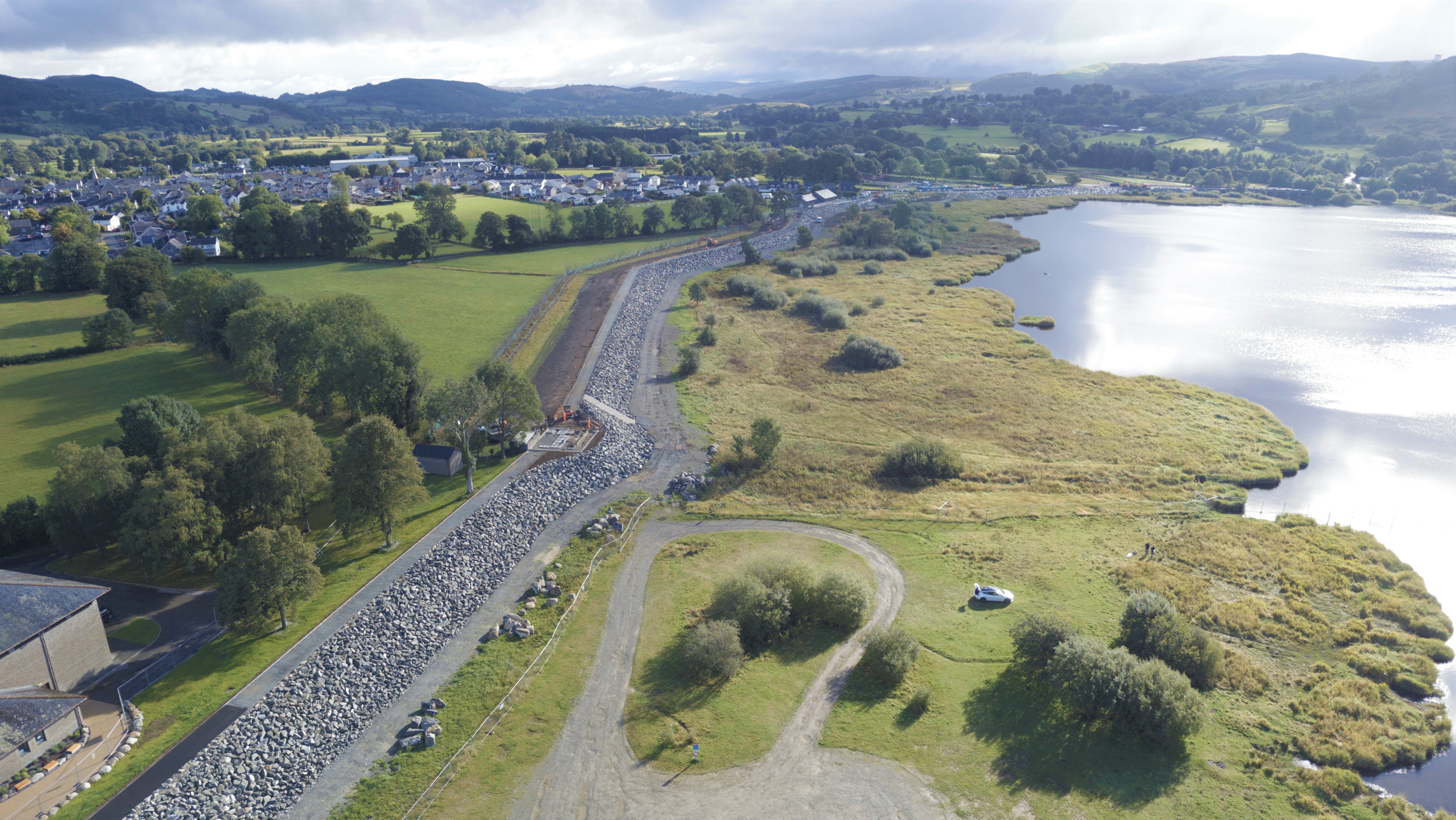 A £7million project to strengthen flood embankments at Wales' largest natural lake has been completed.
Natural Resources Wales (NRW) undertook the work at Llyn Tegid in Bala to enable it to withstand extreme weather events and reduce flood-risk to more than 800 properties.
The work, funded by Welsh Government and delivered by William Hughes Civil Engineering, Binnies, Arcadis and Ground Control, involved strengthening the lake's embankments with more than 13,000 tonnes of rock protection, while accommodating the possible future expansion of Bala Lake Railway.
NRW has planted more than 900 trees as part of the scheme - three times the number removed to prevent weakening of the embankments.
Environmental and recreational enhancements have also been included, with the community and visitors set to benefit from improved footpaths for people of all abilities, new seating areas and re-landscaping of the area around Penllyn Leisure Centre and Woody's Café.
NRW has also created five hectares of restored natural habitats and new areas of wildflower meadows, as well as improvements to the lakeshore car park.
The work was necessary to ensure Llyn Tegid continues to meet the requirements of the Reservoirs Act 1975 and remains safe in the long term.
Clare Pillman, NRW's Chief Executive, said:
"The impacts of flooding can be devastating and long lasting. As climate change brings more frequent extreme weather events, the work to strengthen the lake's embankments will help reduce the flood risk to the town of Bala.
"Local people have played a key role in shaping the project and their input, particularly concerning the environmental and recreation opportunities, has been implemented alongside the work.
"We would like to thank all those involved in delivering this important project, particularly members of the community who have shown great understanding during the completion of this project."
NRW minimised carbon emissions throughout the works, re-using materials from the site for landscaping features, crushing slate boulders from the previous embankment to resurface the foreshore car park area and using recovered granite stones for borders.
An official opening and plaque unveiling was held on Friday, March 31, attended by members of the local community along with staff and representatives from NRW.