NRW – Be prepared for increased winter flood risk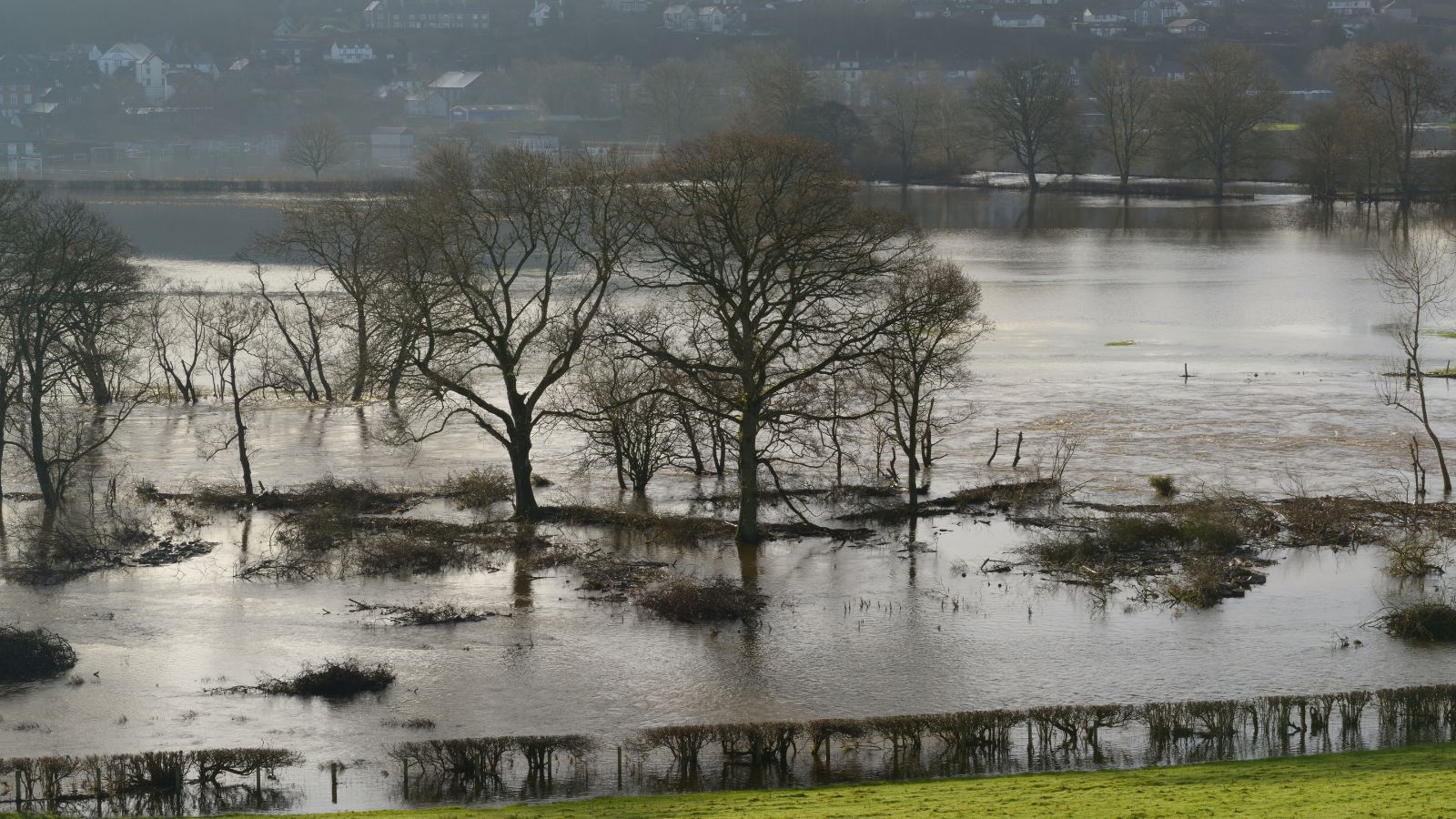 Just because flooding hasn't affected you in the past, doesn't mean it won't happen in the future.
This is the message from flood risk experts at Natural Resources Wales (NRW) today (21 Nov) as they urge people across Wales to check their flood risk and the many support services available to them online to help prepare for flooding, amid Met Office predictions of an unsettled end to the winter ahead.
The call to action comes at the start of Wales Climate Week where organisations and people from across Wales will gather to explore the urgent action needed to create greater resilience to the impacts of climate change, we are already experiencing across Wales.
One of the heaviest footprints of the climate emergency is more frequent and more extreme weather conditions. 
Over the last year, Wales has experienced an extended period of dry and hot weather, leading to the declaration of the nation's first 'official' drought since 2005-2006. Before that, the nation was hit by the impacts of the heavy rain and strong winds brought by three named storms in the space of a week in February, illustrating the extreme and unpredictable climate challenge we all face.
As with last winter, the phenomena known as La Niña is present in the Pacific Ocean. This historically promotes high pressure in the mid-Atlantic increasing the risk of colder conditions during early winter, while later in the season La Niña can drive a shift of the jet stream towards the Poles increasing the risk of mild, wet and windy weather.
Will Lang Head of Civil Contingencies at the Met Office said:
Winters in the UK usually include a wide variety of weather, and this winter looks to be no exception. Although we expect to see high pressure dominating our weather through much of the early winter, which increases the potential for cold spells, we could still see wet and windy weather at times.
The risk of unsettled weather increases as we head into 2023 with wet, windy, and mild spells a real possibility.
Natural Resources Wales is the lead authority for managing flood risk from main rivers and the sea in Wales. It has been working closely with local authorities and other partners to help ensure communities are prepared for the winter and any extreme weather events ahead.
This includes making checks and any necessary repairs to NRW's network of flood defences across the nation which help to protect 73,000 properties from flooding. Our teams also work closely with community flood volunteers to support people in at-risk areas to build up their own flood resilience.
With 1 in 8 (around 245,000) properties Wales-wide at risk of flooding, NRW is encouraging people to take some simple steps to help play their part in helping to prepare themselves for any potential impacts of any significant rainfall events over the winter months.
Jeremy Parr, Head of Flood and Incident Risk Management at Natural Resources Wales said:
Wales is no stranger to extreme weather events. Those who have experienced the impacts of floods and other severe storms will know that the effects last far beyond the subsiding of the waters, and our thoughts are with those who have experienced this first-hand.
Sadly, so many people think the risk lies elsewhere or that flooding won't happen to them. The first thing we can all do is check if our area is at risk of flooding before the rain starts to fall. People can do that by simply popping in their postcode on the online flood risk checker on the NRW website or by calling Floodline on 0345 988 1188.
If people find they are at risk from river or coastal flooding, they can sign up for the free flood warning service on our website and find out what steps they can take to prepare, like making a community flood plan or putting a flood kit together. You can also find important information on river and sea levels, flood forecasts, sign up for flood warnings and find guidance on what to do during and after a flood.
While NRW will do all we can to ensure our defences and warning systems are ready to help reduce the impact of flooding on people and property, we also want to help communities to recognise their own flood risk and support them to help protect themselves and their properties before the rain starts to fall.
Forecasts and weather warnings from the Met Office help inform how NRW prepares for and responds to flooding in Wales. The 5-day flood risk for Wales map is updated on the NRW website daily – and more frequently when there is medium or high risk of flooding. It gives an assessment of the risk of flooding at local authority level for the next five days and provides NRW, our partners and the public with valuable time to put preparations in place to reduce the impact of flooding. 
NRW will issue Flood Alerts and Warnings if rivers and coasts reach levels at which flooding is possible or expected with teams monitoring and forecasting river and sea levels around Wales 24 hours a day. The alerts and warnings are updated every 15 minutes.
There are three levels of flood warnings:
Flood Alert- flooding is possible. Be prepared to act on your flood plan.


Flood warning- Expect to see flooding of homes and businesses. Take action.


Severe Flood Warning- there is a risk of severe flooding and a risk to life.