New natural exploration area will help children get closer to nature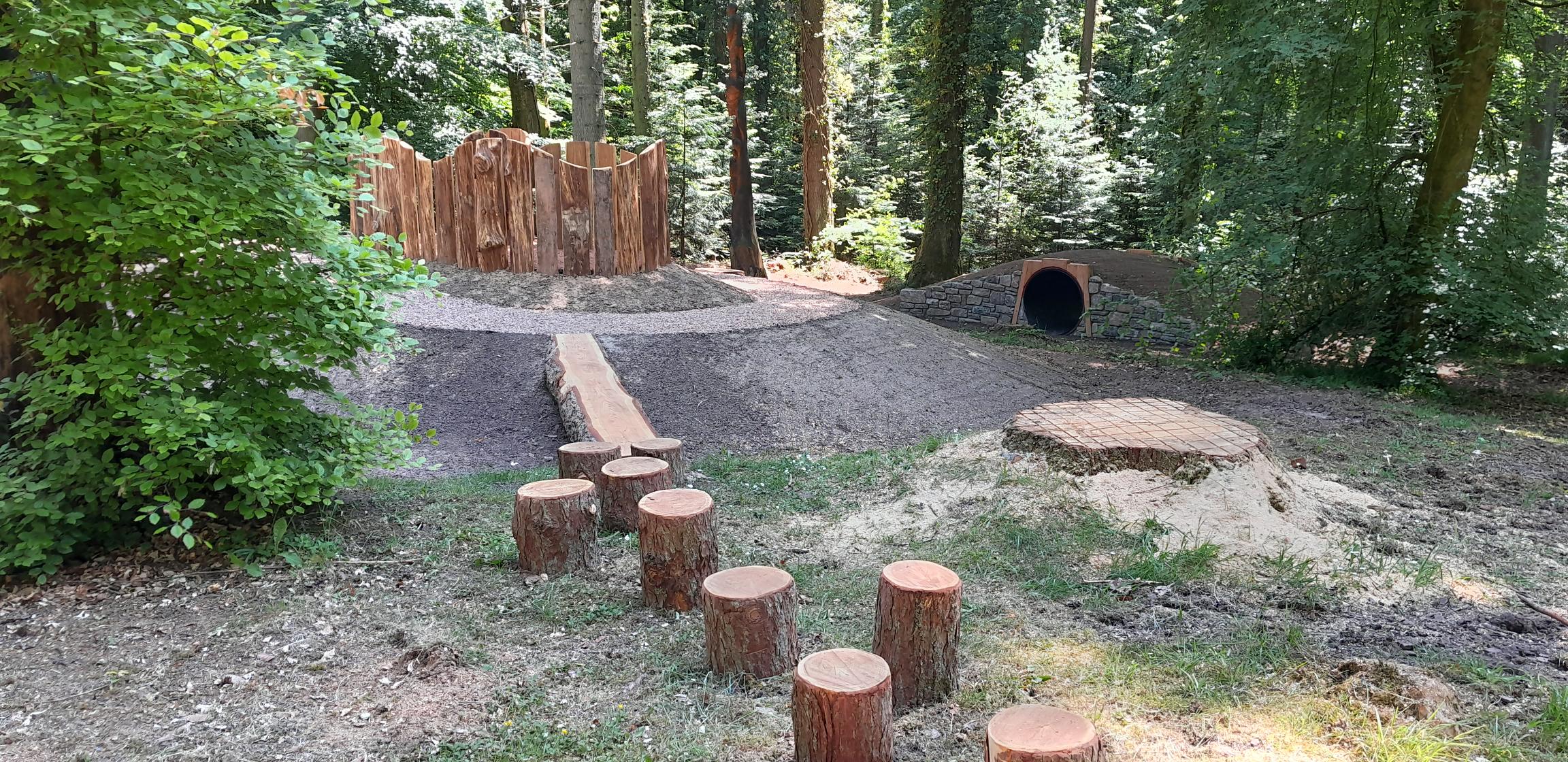 A recreational area in the Wye Valley, has been given a new lease of life thanks to efforts from Natural Resources Wales (NRW) officers.
The wooden play equipment at the Whitestone visitor site near Tintern, had to be removed in November 2021 as it reached the end of its life.
Since then, work has been underway to redesign a new exploration space with more natural features that creates a space for children and adults alike to get immersed in play and engage with nature.
The new area features a spiral mound with a fort on top, which can be accessed via a spiral path making it accessible for all users.
Stepping stones and logs lead to different locations within the play area – from tunnels to secret log circles and balancing logs which encompass the whole area.
New picnic benches have also been installed.
As part of the redevelopment, a small number of trees that had become infected with Phytopthora ramorum (more commonly known as larch disease) had to be removed from the area.
The timber from the infected trees was milled on site  and used to create the log bridges and retaining walls for the tunnel along with steps and stepping logs.
The remaining tree stumps have also been incorporated into the natural design and used to create a 'tic tac toe' game so that children and adults alike can sit and play using sticks and stones.
The exploration area is due to open to the public this summer. 
Andrew Hobbs, Land Management Officer for Natural Resources Wales said :
Our green spaces are invaluable and provide communities with safe recreational places that help improve people's physical and mental well-being.
Exploring nature is a great way for children and adults to exercise their bodies and minds and the natural environment offers lots of opportunities to engage in a variety of fun, simple activities.
We know this area is really popular with visitors and it's been really rewarding to see it given a new lease of life and restored to a space for everyone to enjoy.
To plan your visit to Whitestone visit: Natural Resources Wales / Whitestone, near Chepstow