Llyn Clywedog ospreys hatching caught on live camera for first time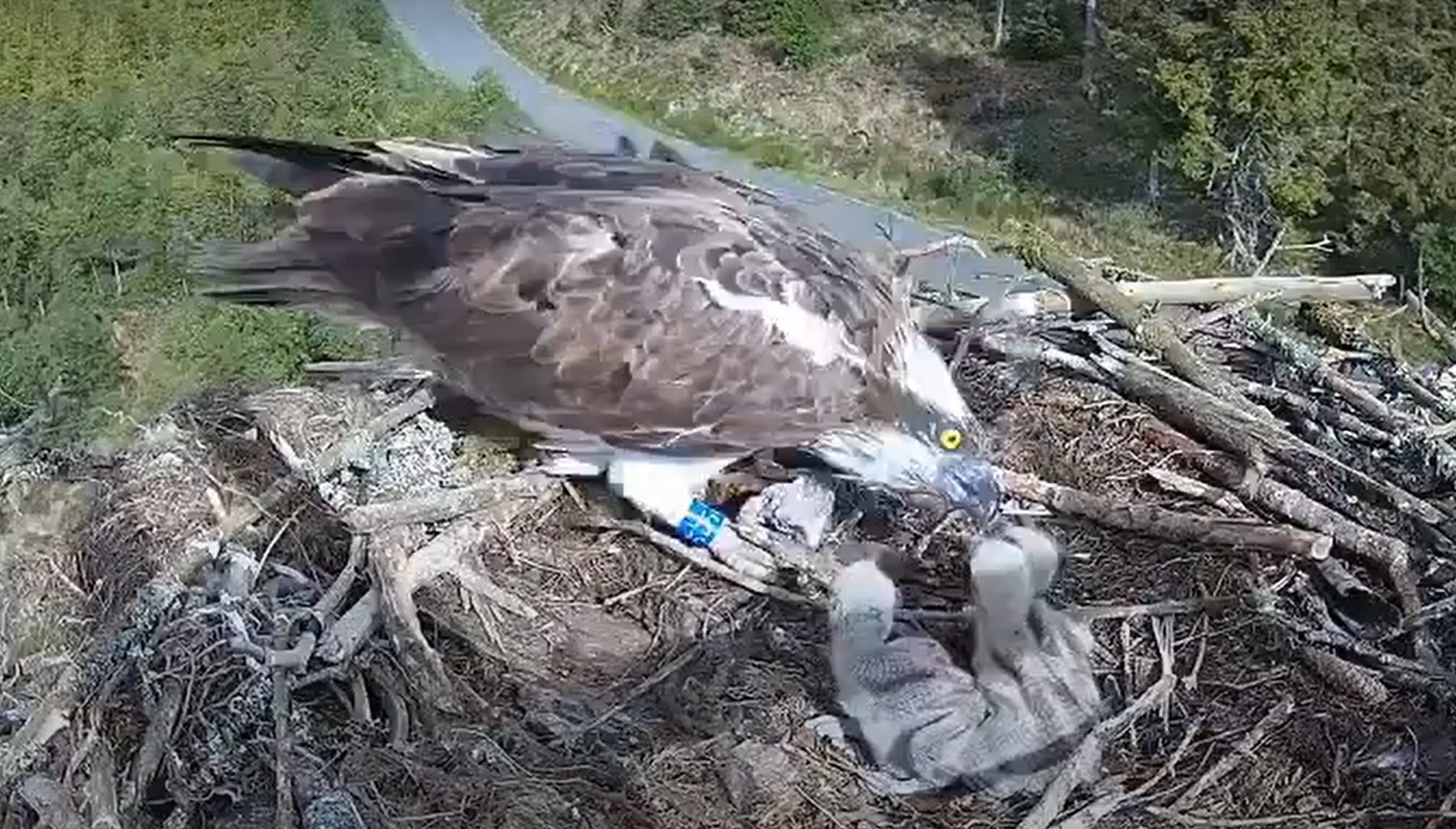 Three osprey chicks have hatched in front of a live stream camera for the first time at a nest close to Llyn Clywedog near Llanidloes.
Ospreys have been rearing chicks at the nest since 2014, but this year's chicks are the first to hatch in the nest while being filmed by a live stream camera after it was installed by Natural Resources Wales (NRW).
Rhys Jenkins, Senior Land Management Officer for NRW said:
"The live stream of the ospreys nest has given people the chance to stay in touch with the fantastic nature of mid Wales despite the coronavirus restrictions in place.
"The Llyn Clywedog ospreys have a growing and enthusiastic following, and it's been heartening to see how warmly the news of the new additions to the family has been received.
"We have a new resident female on the nest this year and it's encouraging to see her growing bond with the resident male and to see the excellent care they're giving to their chicks.
"Nothing is guaranteed in nature of course, but we hope to see the chicks grow, develop and fledge the nest in the coming months."
The live stream can be seen online by searching for 'Clywedog Ospreys' on YouTube, or by using the link: https://bit.ly/GweilchClywedogOspreys.