Experts gather in Aberystwyth to create lasting legacy for peatlands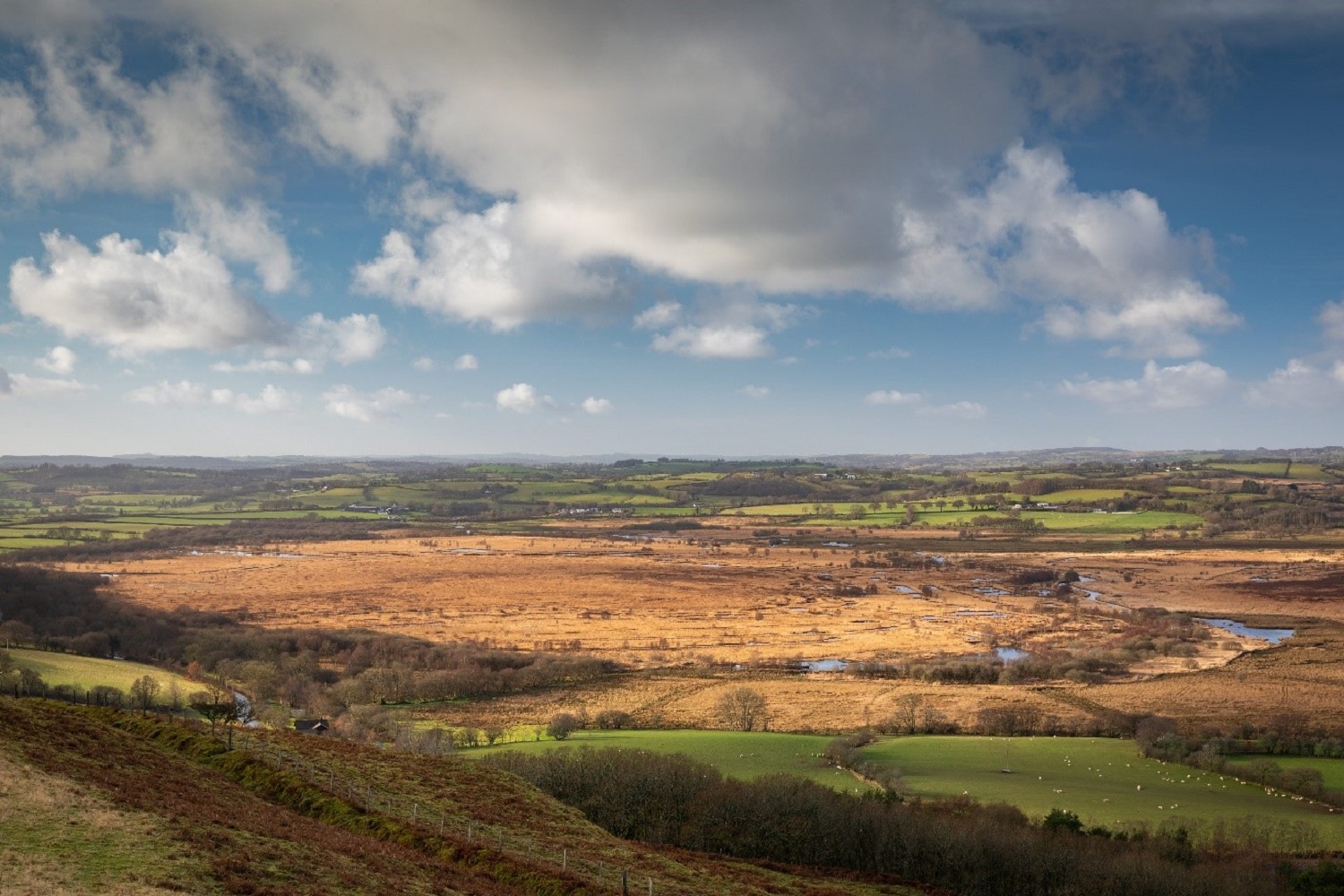 An international conference to explore the valuable benefits peatlands provide for people and the natural environment will take place at Aberystwyth Arts Centre from 4-6 October 2022.
The 12th IUCN UK Peatland Programme (IUCN UKPP) conference will be the largest gathering of peatland specialists in over three years, bringing together 250 peatland scientists, conservationists, land managers and policymakers from the UK and beyond.
The three-day programme will feature talks, discussions and field trips all designed to explore how a lasting legacy of healthy peatlands can be created across the UK.
Peatlands in good condition can help in the fight against climate change, by enhancing eco-systems, and working with natural habitats and features to provide a range of benefits to people and the environment.
In a healthy condition peatlands store and filter water - reducing flooding downstream and providing clean drinking water; they are a carbon sponge - absorbing carbon dioxide from the atmosphere. They are also homes for rare and important plants and wildlife and are great places to enjoy the natural environment.
With the majority of UK peatlands currently in a degraded state, these nature-based solutions are under threat. The challenge now is to restore our peatlands and ensure their long-term well-being.
The IUCN UK Peatland Programme (IUCN UK PP) works to do this by building collaborative partnerships between scientists, NGOs, businesses, land managers and Government.
Stuart Brooks, Chair of the IUCN UK PP said: "The contribution that Wales and the rest of the UK has made to peatland conservation is immense and our community should feel extremely proud of that fact."
"In the UK we have built a foundation of knowledge and excellent reputation across the pillars of science, policy, economics and practical restoration. This has been at the heart of our Programme from the outset and why I think we see other countries around the world beginning to emulate this holistic approach."
Julie James MS, Minister for Climate Change who will be addressing the conference said: "Peatland restoration is vital to our response to the nature and climate emergencies, and for water security and management. Wales along with all UK nations has a unique and global responsibility to protect and enhance this special and finite resource for the future."
"There remains much more to do and learn from each other. As the first in-person gathering since 2019, it is inspiring to see the wide range of topics, speakers, and tours showcasing different restoration, management, and engagement approaches."
The conference will also mark the successes of the LIFE Welsh Raised Bogs project. The project comes to an end in March 2023 after over five years of work to restore lowland raised bogs across Wales.
To date, up to 80km of peat bunds have been installed to hold water back on the peatlands – keeping them wetter for longer and helping to store more carbon from the atmosphere.
In addition, approximately 92 hectares (almost 227 football pitches) of dense Molinia grass has been cut, which will open up the surface of the bog and allow important sphagnum moss to establish and thrive.
Jake White, Team Leader from the LIFE Welsh Raised Bogs (LIFE WRB) Project said: "It has been a challenging few years for the project but we are pleased to share that we have surpassed our targets."
"We are delighted to be hosting the conference and are looking forward to sharing our work – our achievements and challenges – with so many peatland specialists."
The conference will give delegates the opportunity to visit several peatland sites in Ceredigion and further afield, such as the LIFE WRB Project's work at Cors Caron National Nature Reserve, Cors Fochno (part of the Dyfi National Nature Reserve) and Cernydd Carmel near Crosshands.
Welsh Government's ongoing peatland restoration action is funded through NRW's Wales Peatland Action Programme (NPAP) which will continue to coordinate peatland restoration in collaboration with partners in Wales.
The conference is sponsored by the LIFE for Welsh Raised Bogs project, and Natural Resources Wales (NRW), and run in partnership with the National Peatland Action Programme , Natural England's Marches Mosses BogLIFE and Pennine PeatLIFE. 
For more information about the work of the IUCN UK Peatland Programme visit: www.iucn-uk-peatlandprogramme.org