Breathing LIFE back into our rare bogs in Wales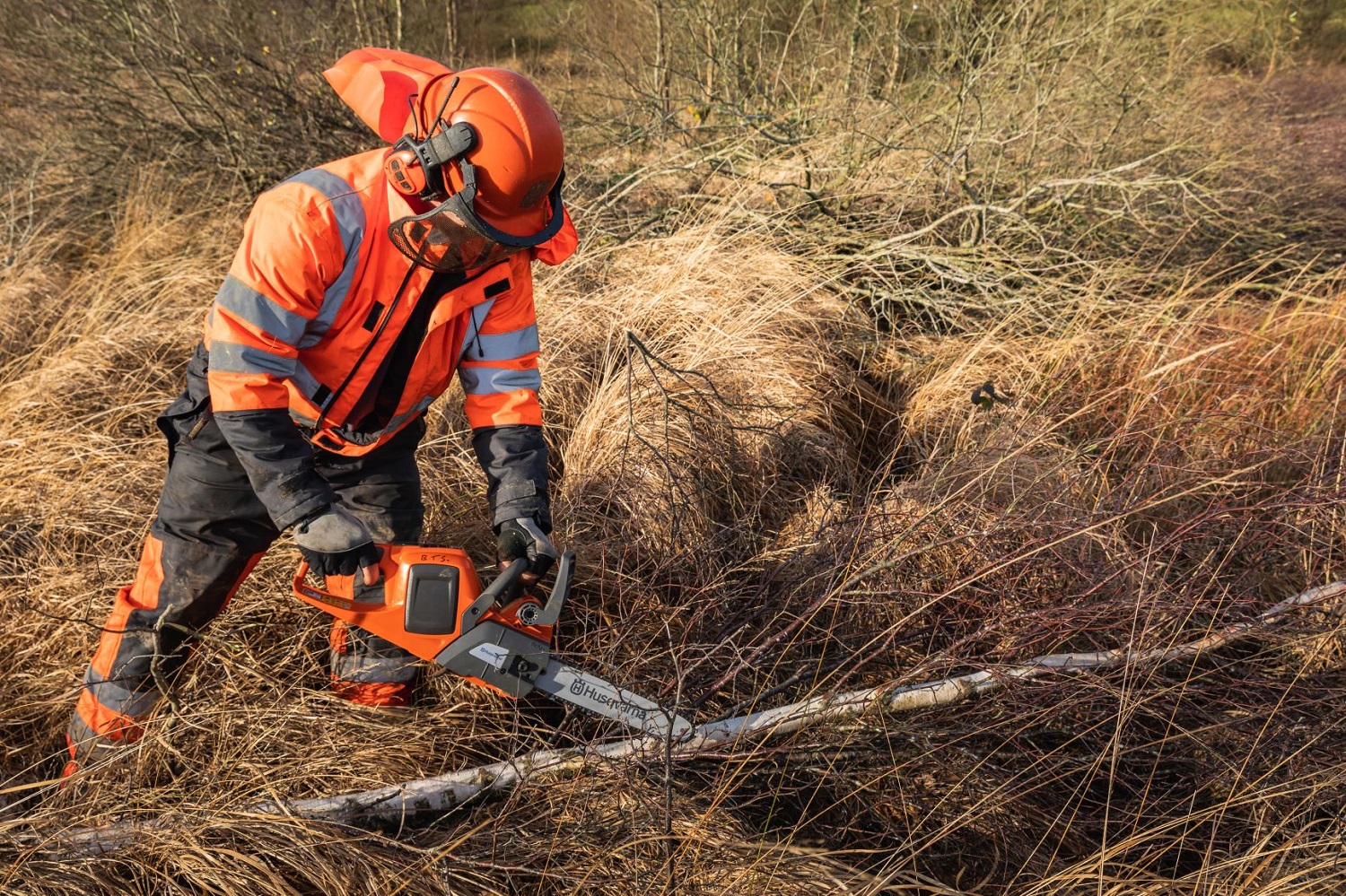 A project run by Natural Resources Wales (NRW) is removing scrub (small trees) scattered across 379 hectares (937 acres) of rare lowland raised peat bogs.
The LIFE Welsh Raised Bogs project aims to restore seven of the very best examples of lowland raised bogs sites in Wales, this work will improve the condition of this rare and important habitat to a more favourable condition. 
The sites have suffered due to poor wetland management in the past, causing invasive plants to take over, and crowd out important plants like sphagnum (bog moss).
Invasive scrub, particularly birch and willow, has encroached onto five of the seven sites as they have become drier.
Patrick Green NRW LIFE Welsh Raised Bogs Project Manager said: "Trees can absorb up to 100 gallons of water a day - that equates to just over two bathtubs This dries out the bog and stops crucial sphagnum from growing." 
"Cutting and treating small trees will help keep these important bogs wet and spongy, allowing natural bog mosses and plants to survive."
Scrub is being removed from Cors Caron National Nature Reserve (NNR) near Tregaron, Cors Fochno, part of the Dyfi NNR near Borth and Rhos Goch NNR near Builth Wells.
Almost 187 hectares (462 acres) of scrub scattered across Cors Caron NNR is being treated this year. This work involves cutting small trees and subsequently stem injecting the stump with approved herbicide to stop them from growing back.
Stem-injection involves drilling a hole in the stem or stump of a targeted tree and injecting or placing a capsule of herbicide into the stem or stump. This releases the herbicide very slowly, and over several years the stem or stump decays and rots.
Treatment of scattered scrub has been ongoing across 354 hectares (875 acres) of Cors Fochno over the last few years, with dense scrub removed over 5 hectares (12 acres) this year.
Work will continue on new areas of the site, and re-treatment of scrub and rhododendron treated previously in past years will also be carried out.
Contractors are also stem injecting scrub scattered across 16 hectares (40 acres) of Rhos Goch NNR near Builth Wells.
Evidence revealed in the peat core for Cors Fochno and Cors Caron has shown that woody tree species were not part of the natural vegetation cover of these sites.
Removing and treating trees growing on and near the bogs will help encourage more important bog mosses to grow, helping to keep the bogs wet and spongy and restore them to their natural state.
Raised bogs in good condition can be viewed as a natural solution within our ecosystems. They help stop flooding by storing large amounts of water, they act as a filter to improve water quality. The peat also stores carbon from the atmosphere helping in the fight against climate change.
To keep up to date with the restoration work please go to our Facebook page @CyforgorsyddCymruWelshRaisedBogs or the Twitter page @Welshraisedbog