Forest patrols ramped up to prevent illegal off-roading in south west Wales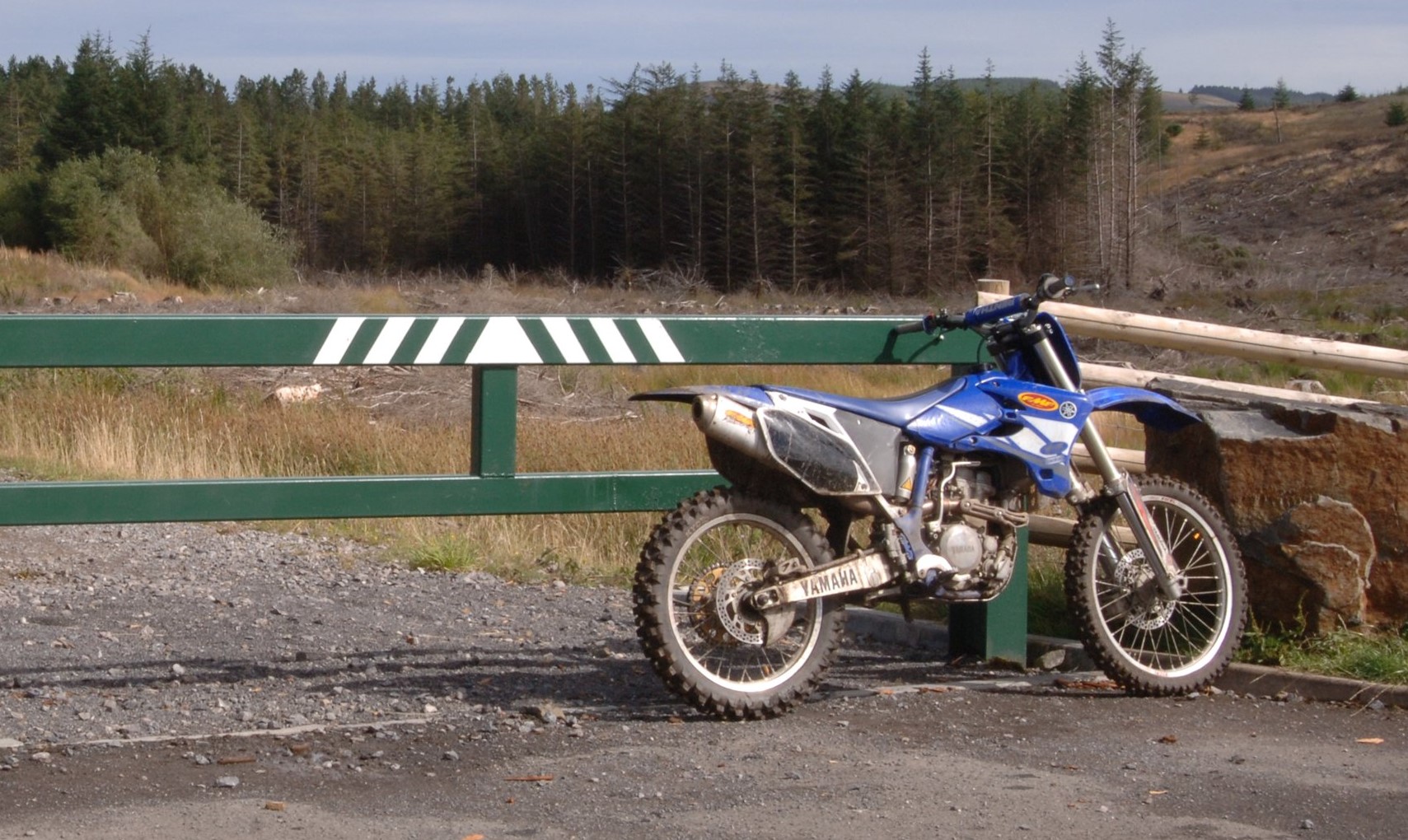 Natural Resources Wales (NRW) has ramped up patrols in south west Wales to stop illegal off-roaders from damaging forests and putting people's lives in danger.
There has been an increase in the number of reports of motorcycles and 4x4s entering Afan Valley and Brechfa forests without permission in recent weeks, despite the coronavirus lockdown.
This, coupled with the increasing issue of forest fires across Wales, has led to increased patrols from NRW officers and the police to carry out inspections for signs of damage or arson and to prevent off-roaders from entering the forests.
Huwel Manley, South West Land and Assets Manager for NRW, said:
"Illegal off-roading poses a serious danger to people visiting our forests for their daily exercise during the coronavirus lockdown.
"It can also have far reaching consequences for the environment, damaging tree roots and disturbing sensitive habitats for our wildlife. We have also experienced a number of wildfires in recent days given the prolonged period of dry weather, and the devastating effects a simple spark on dry land can have.
"I would urge anyone living nearby who sees people driving illegally on our sites, or starting deliberate fires to report it to police by calling 101."
As well as a blight on the environment, off-road drivers can cause annoyance to surrounding communities and put their safety at risk.
Police are urging anyone who sees off-roaders driving recklessly to report it immediately.
Chief Inspector Helen Coulthard, Operational Support Unit, for South Wales Police, said:
"Anti-social use of off-road bikes is not only against road traffic regulations but is also extremely dangerous.
"We are concerned that somebody could be hurt by these bikes, which are being ridden at high speed. The noise is also damaging quality of life for local residents.
"We'd also urge parents to be aware of their responsibilities in relation to their children using off-road bikes.
"The last thing anyone wants is for us to be called to the scene of a collision where someone has been hurt or worse. Protecting everyone's safety is our over-riding priority and why we are determined to clamp down on this practice."
Superintendent Robyn Mason, for Dyfed-Powys Police, said:
"Off-roading driving in an anti-social manner causes distress to our communities, distress to wildlife, damage to footpaths, bridleways and tracks, and green lanes in forestry areas and common land.
"It is wholly unacceptable given the current guidelines around essential travel in Wales - where emergency services, in particular the NHS, are already heavily committed - and we are working with our colleagues in Natural Resources Wales, local authorities and other agencies to police this issue."
To report illegal off-roading call police on 101.