Clean-up operation continues at Prestatyn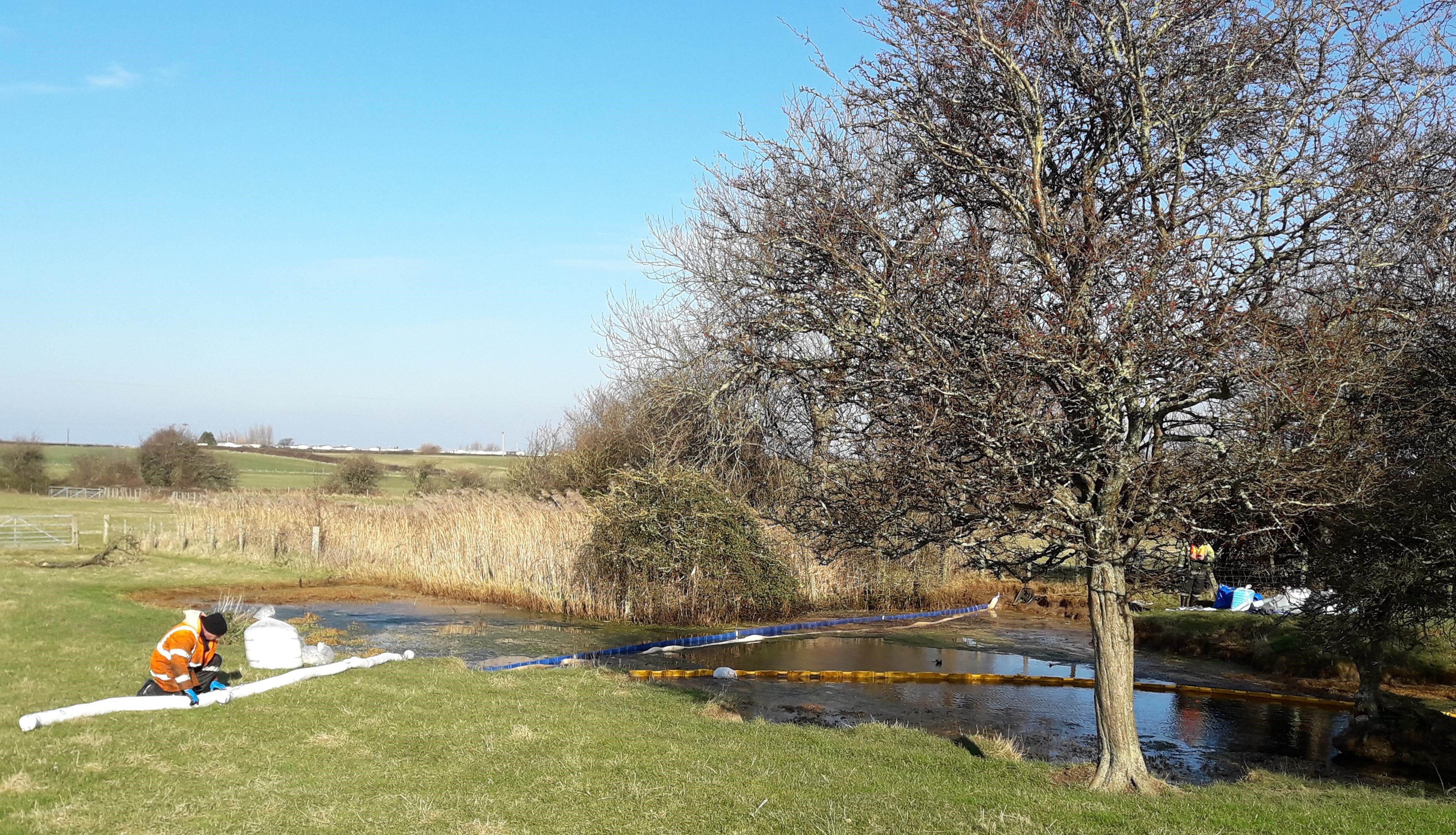 Natural Resources Wales (NRW) officers are continuing the clean-up operation following a suspected pollution incident at a Prestatyn watercourse.
NRW received reports recently of an oily sheen in a watercourse known locally as the 'Prestatyn' gutter' and officers moved swiftly to place booms and absorbent materials to reduce the extent and impact of the pollution.
The oil pollution is thought to be red diesel, but the investigation has been made more difficult as the diesel is entering the water from an old mine system.
Observations to date suggest that the environmental impacts are minimal, with visual impacts also significantly reduced following the deployment of the specialist equipment. The discharge from the mine has now also been confirmed as clear of oil contamination.
Specialist contractors have been appointed to remove the oil from the watercourse (specifically the oil being held back by the booms) and NRW expects this work will be undertaken this week. 
Environment Team Leader at Natural Resources Wales, Rhys Ellis said:
"Protecting Wales' environment and wildlife is a huge part of the work we do which is why we are contactable 24/7 in case there's an incident we need to attend.

 "Our officers are regularly monitoring the situation at Prestatyn Gutter and we're working hard to investigate the source further. We will now work with the contractors to reduce any further impacts in the area."
Investigations into how the pollutant entered the mine system is ongoing and we appeal to the members of the public to contact NRW's 24/7 incident hotline on 0300 065 3000 if you have any information that might assist us with our investigation.