Restoring LIFE back into four rivers in Wales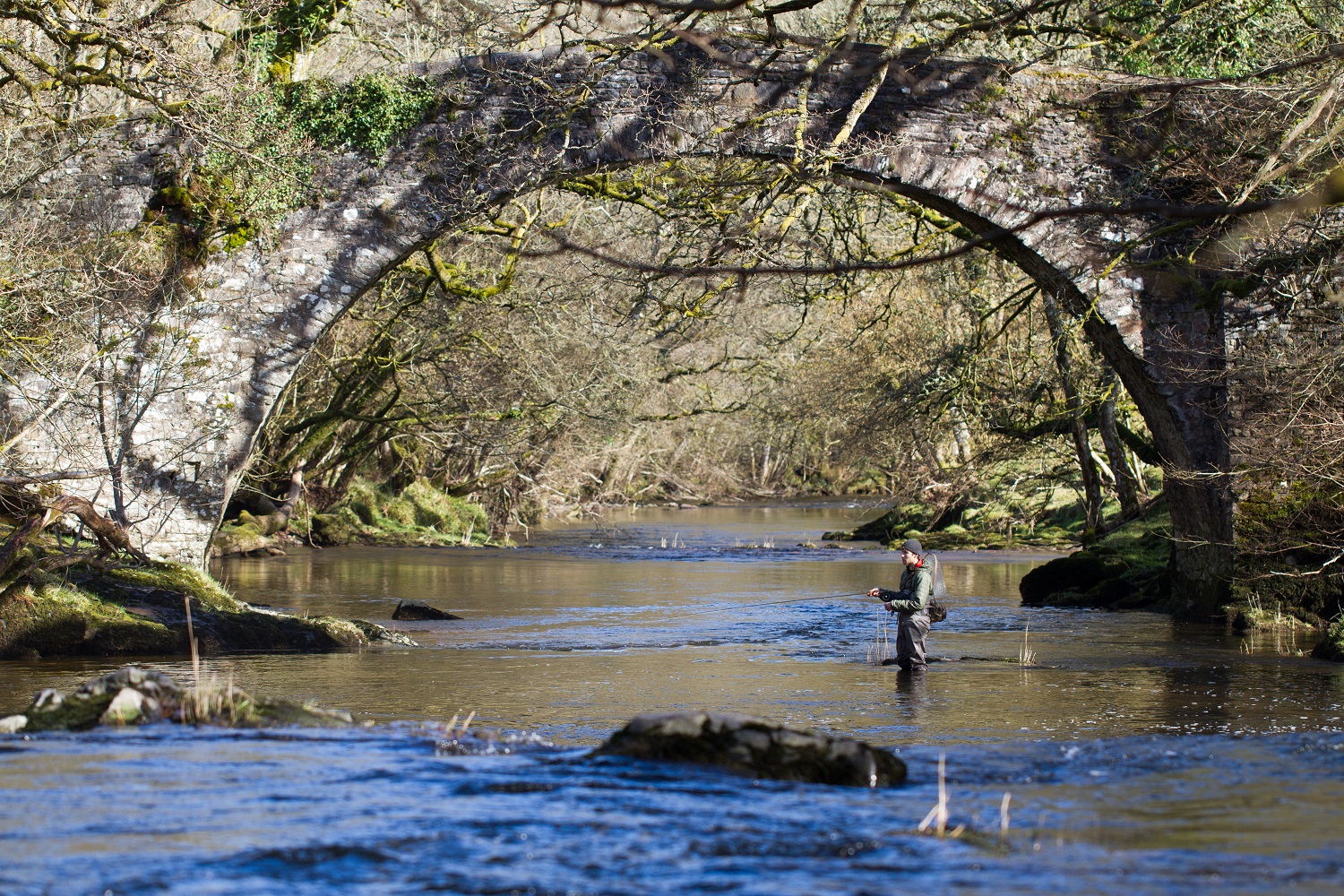 The largest conservation project to help restore wildlife on four important rivers in South Wales is being launched today (Friday 28 October 2022).
The Natural Resources Wales (NRW) led 'Four Rivers for LIFE' Project will protect, enhance and help restore the Rivers Teifi, Tywi, Cleddau and Usk. An estimated 776km of river will be improved.
The project, supported by the EU's LIFE Programme with funding also provided by the Welsh Government and Dŵr Cymru Welsh Water, will see over £9 million injected into tackling urgent conservation challenges over the next five years.
The project will focus on:
Improving river habitats and conditions for migratory fish – most notably Atlantic salmon, sea and river lamprey, bullhead and shad. Otters and freshwater pearl mussels are set to benefit too.
Re-naturalising sections of straightened rivers so that they meander once again. This will benefit wildlife as well as the communities that surround the rivers as slowing the flow can reduce flood risk downstream.
Working with farmers to protect river corridors and reduce sediments and nutrients from entering rivers. This will have the added benefit of safeguarding important drinking water supplies.
Reducing the impact of invasive non-native species in 180km of river. Species like Himalayan balsam, American skunk cabbage, Japanese knotweed, and Giant hogweed will be controlled.
The rivers are classed as Special Areas of Conservation (SAC), meaning they are of international importance for the wildlife and plants that make the area home, such as salmon, lamprey, shad, otters and water crowfoot.
Susie Kinghan, Four Rivers for LIFE Team Leader said: "These four iconic rivers are currently in an unfavourable condition as a result of several different pressures. We will be working with many different groups over the next five years to help make these rivers a place where wildlife can thrive and people can enjoy them."
She adds: "In a healthy condition, our rivers teem with so many species such as eels, kingfishers, bats, water voles, crayfish and more! They are also important for drinking water, angling, swimming and offer natural flooding area which protects communities downstream."
Climate Change Minister Julie James MS will be attending the launch. She said: "I am delighted to be able to attend the launch of this important new LIFE project and that the Welsh Government is able to contribute over £3.4m towards it over the next four years.
"Projects like this make an important contribution to delivering our 30x30 target of protecting and effectively managing at least 30% of our land, freshwater and sea for nature by 2030.
"It will also help expand and accelerate our Nature Networks Programme to improve the condition and connectivity of our protected sites network and to restore the condition of key habitats to ensure plants and animals are more resilient to climate change.
"The Four Rivers for LIFE project exemplifies the multi-sector and collaborative Team Wales approach needed to tackle the issue of water quality in Wales. This is an opportunity to involve farmers, academia and local groups in protecting our rivers for future generations."  
Ceri Davies, Executive Director of Evidence, Policy and Permitting of Natural Resources Wales said: "Our rivers are precious habitats, but the pressures upon them are great. While we have made good progress in protecting and enhancing our waters over recent decades, we know there is still a long way to go.
"We are still seeing too much pollution from over-familiar sources such as sewage, farming and industry. Climate change, declining biodiversity, and the way we live our lives are also real challenges we must face up to.
"We know what the problems are - and we know that we have to pull together to take urgent, collaborative action to address them. Projects like Four Rivers for LIFE are an important step in the right direction, and we are very grateful to the EU LIFE Programme for the funding."
The Four Rivers for LIFE project will use long term nature-based solutions to improve the ecological quality of the four rivers, improving accessibility for migratory fish, improving habitat structure and function and water quality, great news for the environment, wildlife and people.
John Owen Agriculture Research Centre Manager (ARC) at Coleg Sir Gâr said: "The College is delighted to be a part of this exciting project. Our involvement will enable us to support farmers in reducing the level of nutrients entering rivers through technology, data capture and support mechanisms."
Four Rivers for LIFE will be led by NRW in partnership with the Brecon Beacons National Park Authority, River Restoration Centre, Agriculture Research Centre Manager (ARC) Coleg Sir Gâr and Woodland Trust, with financial support from Welsh Government and Dŵr Cymru/Welsh Water.
To find our more please go to the project website www.naturalresources.wales/4RiversforLIFE