Ynyslas and Bwlch Nant yr Arian and Visitor Centres keep Green Flag Status in 2023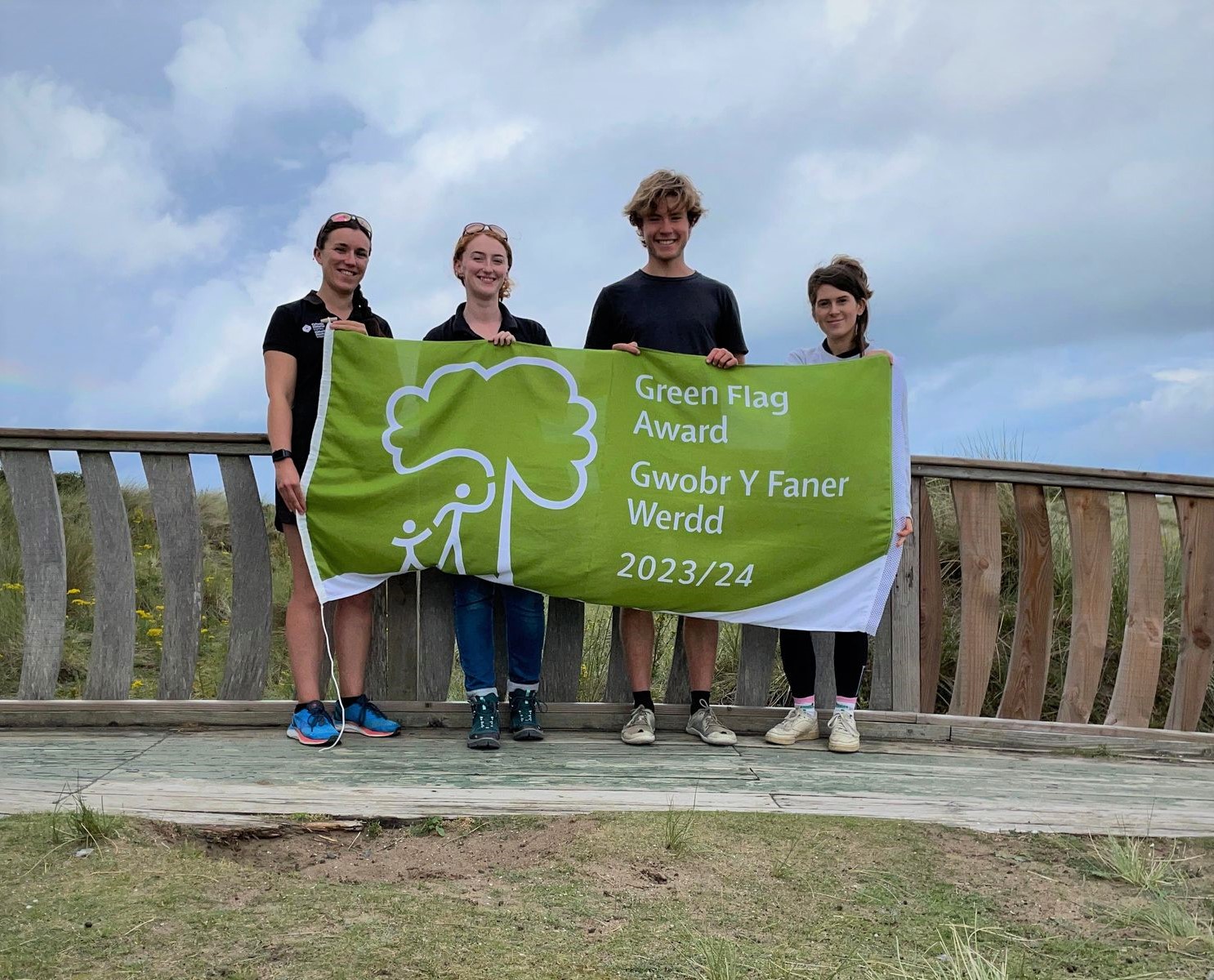 The visitor centres at Ynyslas and Bwlch Nant yr Arian have again been awarded the prestigious Green Flag for 2023.
The award - delivered in Wales by Keep Wales Tidy - is a sign that a park or green space boasts the highest possible environmental standards, is beautifully maintained, and has excellent visitor facilities.
Both centres - near Aberystwyth in Ceredigion - are managed Natural Resources Wales (NRW).
Neil Stoddart, Operations Manager for Mid Wales said:
"We are very proud that both visitor centres have again been recognised for maintaining the highest environmental standards. Retaining the status reflects the hard work and dedication of our staff to make sure that visitors have a day to remember and want to return in the future.
"Both places are very different in character but are close enough to visit both in a single day out. So, if you are in the Aberystwyth area, they are well worth a visit."
Lucy Prisk, Green Flag Coordinator at Keep Wales Tidy said:
"We are delighted that the visitor centres at Ynyslas and Bwlch Nant yr Arian can continue to proudly wave their green flags.
"Free access to safe, high quality green space has never been more important. Our award-winning sites play a vital role in people's mental and physical well-being, providing a haven for communities to come together, relax and enjoy nature.
"News that 280 parks and green spaces in Wales have achieved Green Flag Awards is testament to the hard work of hundreds of staff and volunteers. We're delighted to be able to celebrate their success on the world stage."
The Green Flag Award programme is delivered in Wales by environmental charity Keep Wales Tidy, with support from Welsh Government.
Independent green space experts volunteered their time in early autumn to judge applicant sites against eight strict criteria, including biodiversity, cleanliness, environmental management and community involvement.