Working in partnership to improve water quality in the Clwyd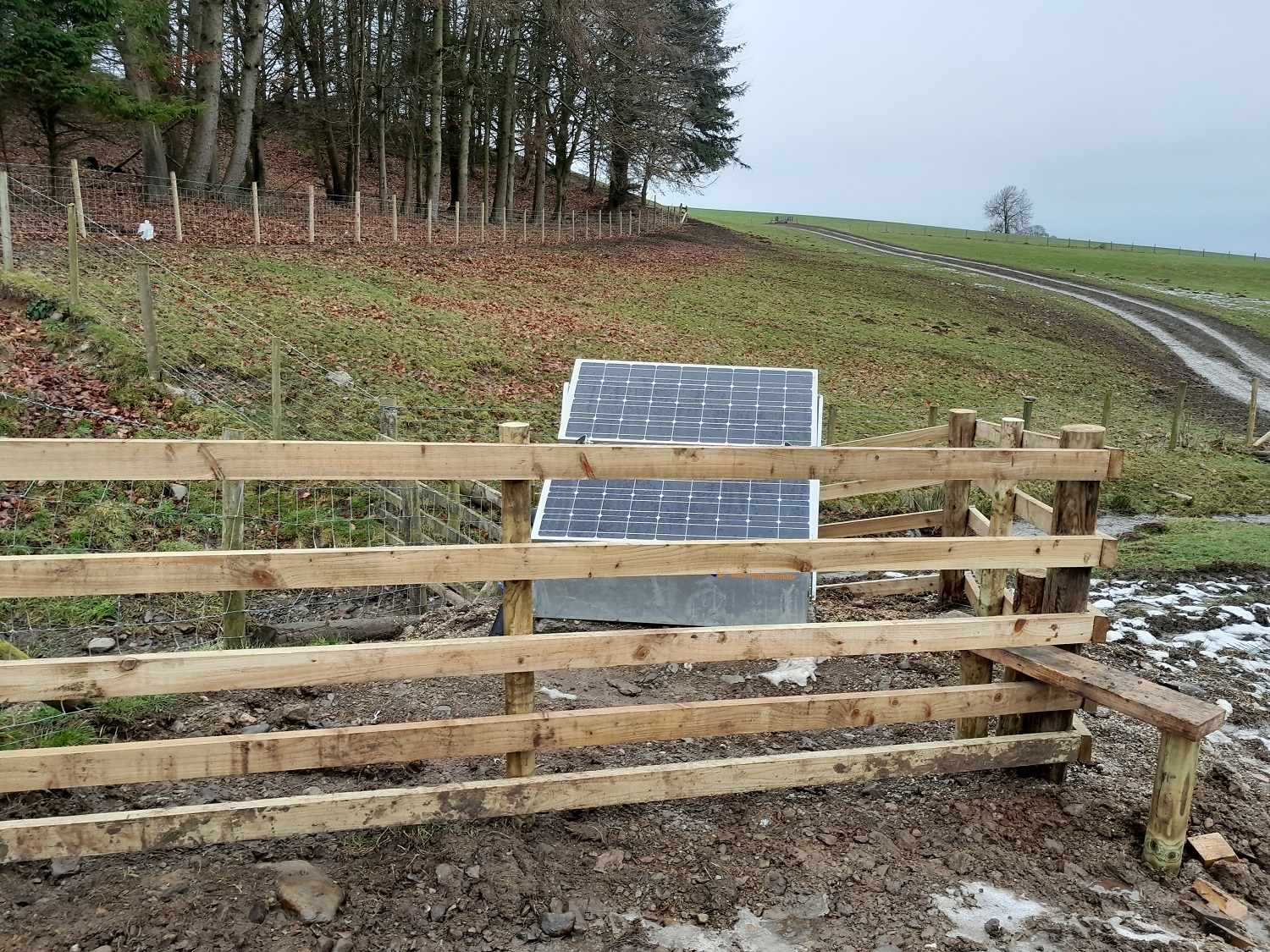 A partnership project between Natural Resources Wales (NRW) and a Denbighshire agricultural college is aiming to make strides in improving water quality in the area.
NRW and colleagues at Coleg Cambria have worked together to install 795m of new fencing along a watercourse at Llysfasi Farm to restrict livestock from entering the water and causing pollution. The installation of a new solar pump and six water troughs has also provided an alternative water supply.
This important work, which was carried out in December 2022, will reduce nutrients from fertiliser runoff and animal waste from reaching the watercourse in this area and reduce sediment risk from bankside erosion.
By helping to minimise pollution in this part of the Clwyd, the collaboration also demonstrates how protecting and enhancing the natural environment can help tackle the climate and nature emergencies.
This work was part of four schemes within the Clwyd catchment funded in 2022/23 through the Welsh Government Nature & Climate Emergencies Capital Programme. The schemes aim to prevent diffuse pollution and reduce nutrients losses to watercourses within the catchment.
Lyndsey Rawlinson, NRW Head of North East Wales Operations, said:
"We know our rivers and waterways are not in the condition we want them to be in, with too much pollution from over-familiar sources such as sewage, farming and industry taking its toll.
"Our work with Coleg Cambria at Llysfasi Farm demonstrates how working in partnership can not only improve water quality in the Vale of Clwyd but also help support nature's recovery.
"We are already seeing nature reclaim the riverbanks and supporting habitats. Keeping livestock away from the riverbanks is also reducing the risk of collapse.
"We hope the success of this partnership with Coleg Cambria at Llysfasi Farm will propel other successful collaborations, helping us achieve the clean waters that Wales deserves."
Dewi Jones, Coleg Cambria Farm Manager at Llysfasi, said:
"By working in partnership, we can achieve more, and this project has been a great example of that.  We have the same goals of being able to produce high quality Welsh food sustainably whilst paying due regard to the environment that we all need to live in and enjoy.
"Whilst livestock grazing directly from a natural water source could be viewed as nature's intended way, in addition to other human activities, we recognise that our farming systems can sometimes be a contributing factor that challenges water quality.  We must be mindful of this and in turn work to provide solutions.
"As well as using fences to keep animals away from water courses, I believe that in the future technology will become more affordable and can be used on farm to provide the same solution.
"I would like to thank the NRW team for their dedicated work in this area and look forward to more co-operative working in the future."
A River Clwyd Catchment Forum was also established in 2020 to help identify opportunities that will deliver multiple benefits for the environment, local communities and contribute to sustainable farming.