Work to remove Topmouth gudgeon from a Llanelli lake has halted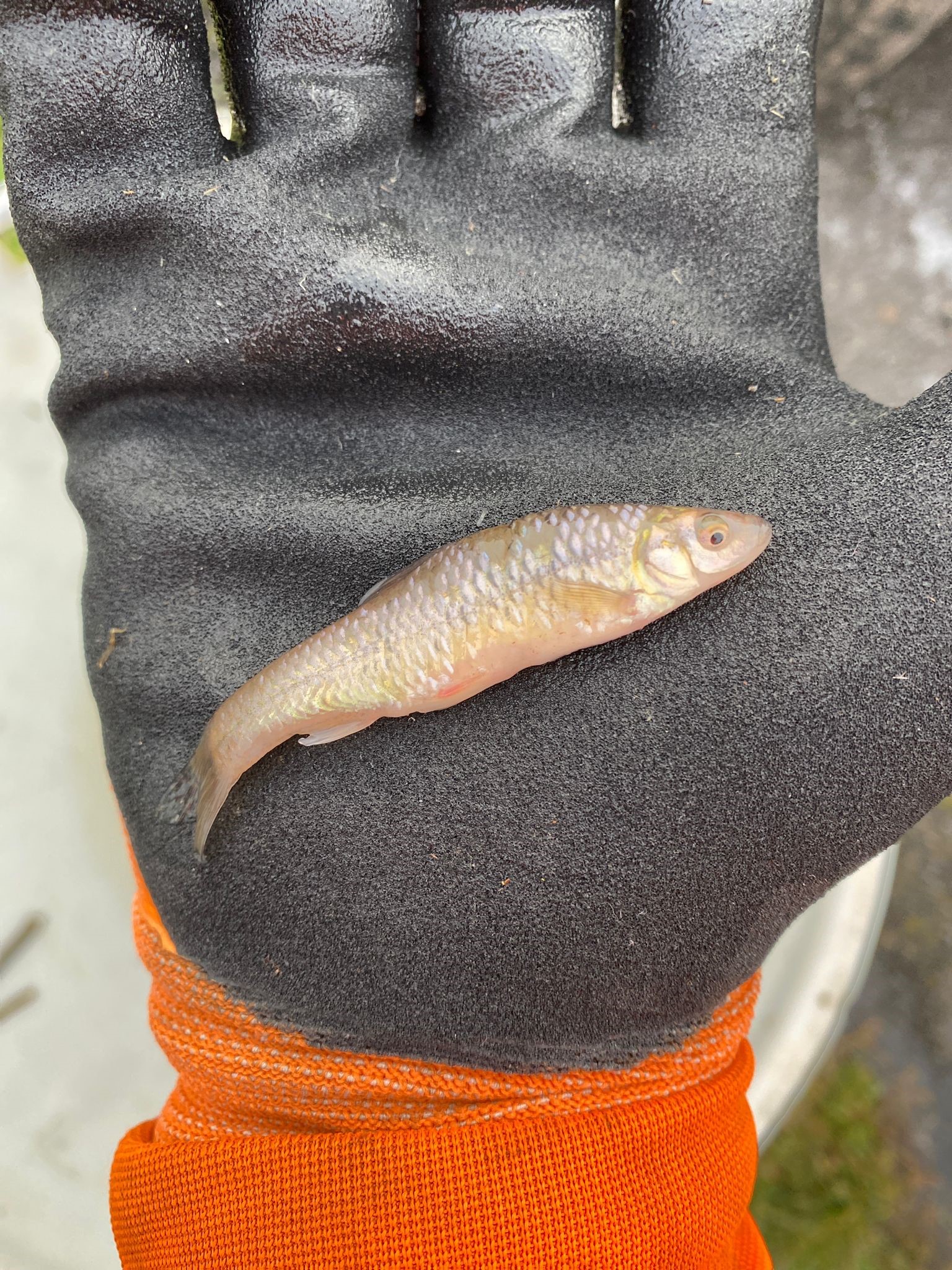 The programme to eradicate invasive non-native species Topmouth gudgeon from Sandy Water Park lake in Llanelli, Carmarthenshire, has been halted.
While undertaking final checks prior to adding the piscicide Rotenone to the lake, an issue occurred with a penstock which directly affected the ability to safely contain water within the lake.
While every possible step was taken to stop the leak, doing so successfully within the timeframe of the eradication programme has not been achievable.
Applying Rotenone without assurances that the water can be contained is considered to be too much of a high risk to the wider environment. Natural Resources Wales and the Environment Agency have taken the difficult decision to discontinue the work at this present time.
Monitoring of the site for Topmouth gudgeon will continue while future eradication options at Sandy Water Park are considered.
Martyn Evans, Head of south west Operations, NRW, said:
"This has been a difficult decision to make, but it is the right decision.

"Both NRW and the Environment Agency have worked extremely hard to resolve the issue of water escaping from the lake, but we have not been able to fix the problem within the timeframe of this eradication programme.

"While this is disappointing, we are pleased that around half of the large healthy fish and eels from the lake have been rescued and will be able to flourish in their new home which is free from Topmouth gudgeon.

"I would like to thank the local community, anglers, our partners Environment Agency, Welsh Government and Carmarthenshire County Council for their support throughout the work carried out to date.

"We will now discuss with partners how and when we can reconvene this work."