Work to manage diseased larch trees in Fforest Fawr to begin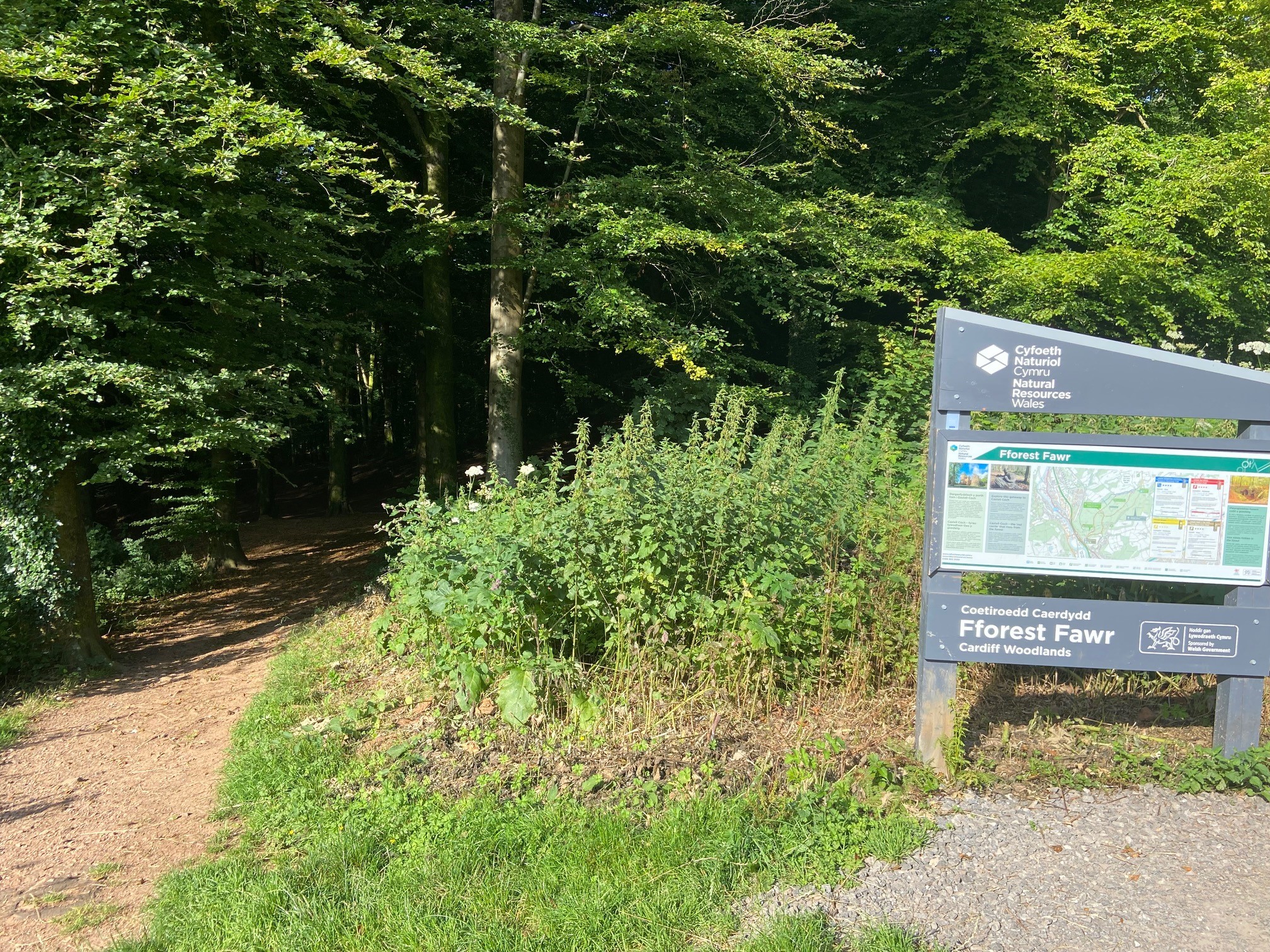 Contractors working on behalf of Natural Resources Wales (NRW) will begin to remove diseased larch trees from Fforest Fawr, Tongwynlais on the outskirts of Cardiff on 27 September.
A large section of Fforest Fawr will be closed for about six months to complete the work to ensure the safety of the workers and people visiting the forest.
The forest car park will remain open whilst the work takes place but many of the walking trails and public rights of way will be closed or diverted, including the popular Sculpture Trail.
The larch trees that are felled will be stored next to the forest road and then moved from the site by lorries.
Chris Rees, NRW's Forest Operations Team Leader, said:
"Fforest Fawr is a very popular place to visit as it offers a gateway for people to explore the outdoors and enjoy nature - and it's only a stone's throw away from the biggest and most densely populated areas in the country.
"Live harvesting sites can be incredibly dangerous places so it will be important that people follow all diversions and closure signs and any instructions from workers on the site.
"As we continue our felling operations across Wales to tackle larch disease, removing the diseased trees gives us an opportunity to re-create resilient native woodland habitat across much of the public forests to benefit wildlife and for future generations to continue to enjoy."
After the harvesting has taken place, NRW will monitor the woodland's recovery and encourage native species such as beech, oak, birch, wild cherry, rowan and hazel to naturally regenerate to help rebuild a resilient woodland ecosystem.
Early indication from previous felling in 2018 is that substantial areas of natural regeneration is taking place.
For more information, visit www.naturalresources.wales/fforestfawrtreefelling