Work to improve water quality at Anglesey lake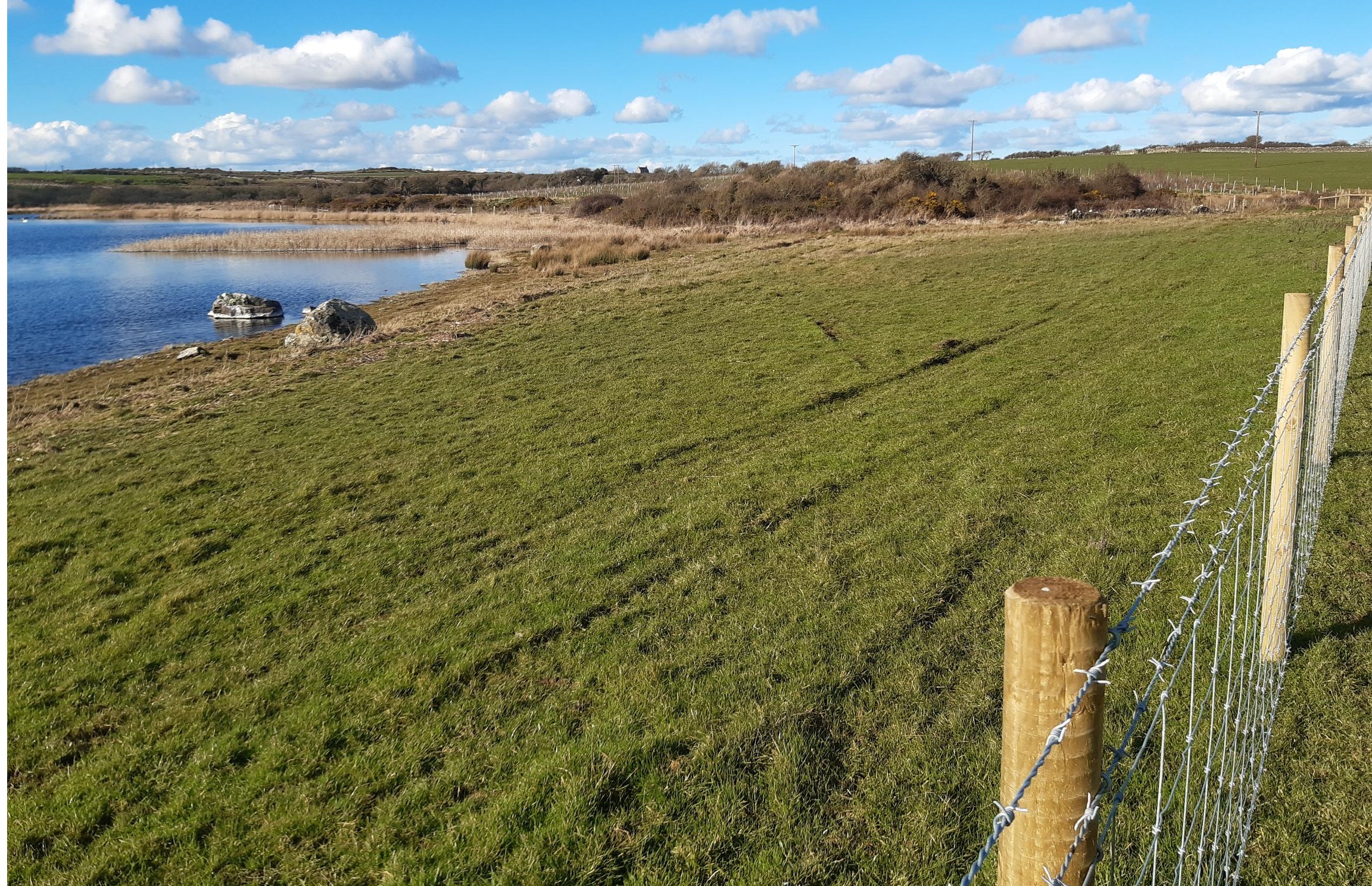 Fencing has been built at a conservation site to improve water quality and protect wildlife and biodiversity.
The work was carried out by Natural Resources Wales (NRW) at Llyn Coron, part of Tywyn Aberffraw Site of Special Scientific Interest and Abermenai to Aberffraw Dunes Special Area of Conservation, as part of NRW's delivery of the Welsh Government's Nature Networks Programme.
Fencing will improve water quality by stopping cattle from grazing near the water and preventing nutrients entering the watercourse.
An alternative drinking trough has been provided for the cattle.
The work was undertaken in partnership with nearby landowners.
Huw Jones, NRW's Environment Team Leader for North West Wales, said:
"Llyn Coron has suffered from excessive levels of nutrients, especially phosphorus and nitrogen. These can come from a variety of sources such as wastewater from homes, agricultural activities and in the case of nitrogen, even air pollution.
"The livestock fence will create a habitat buffer between the livestock and the water, prevent poaching and erosion of the lakeside, which means less nutrients entering the lake.
"High levels of nutrients can impact wildlife and biodiversity due to excessive algae growth, including blue-green algae which is toxic to humans and other animals.
"When excessive amounts of algae decompose, oxygen levels in the water are reduced.  This can prove deadly for fish and other wildlife, such as invertebrates.
"Many algae and plant species that normally live in a lake cannot compete with species that grow the fastest when nitrogen levels increase, leading to a loss of diversity.
"I'd like to thank landowners working with us on this project which helps NRW tackle biodiversity loss and climate change, by protecting and restoring natural habitats."
Further fencing work is planned on land adjacent to the main tributaries of the lake later this year.