Work completed to improve River Alyn water quality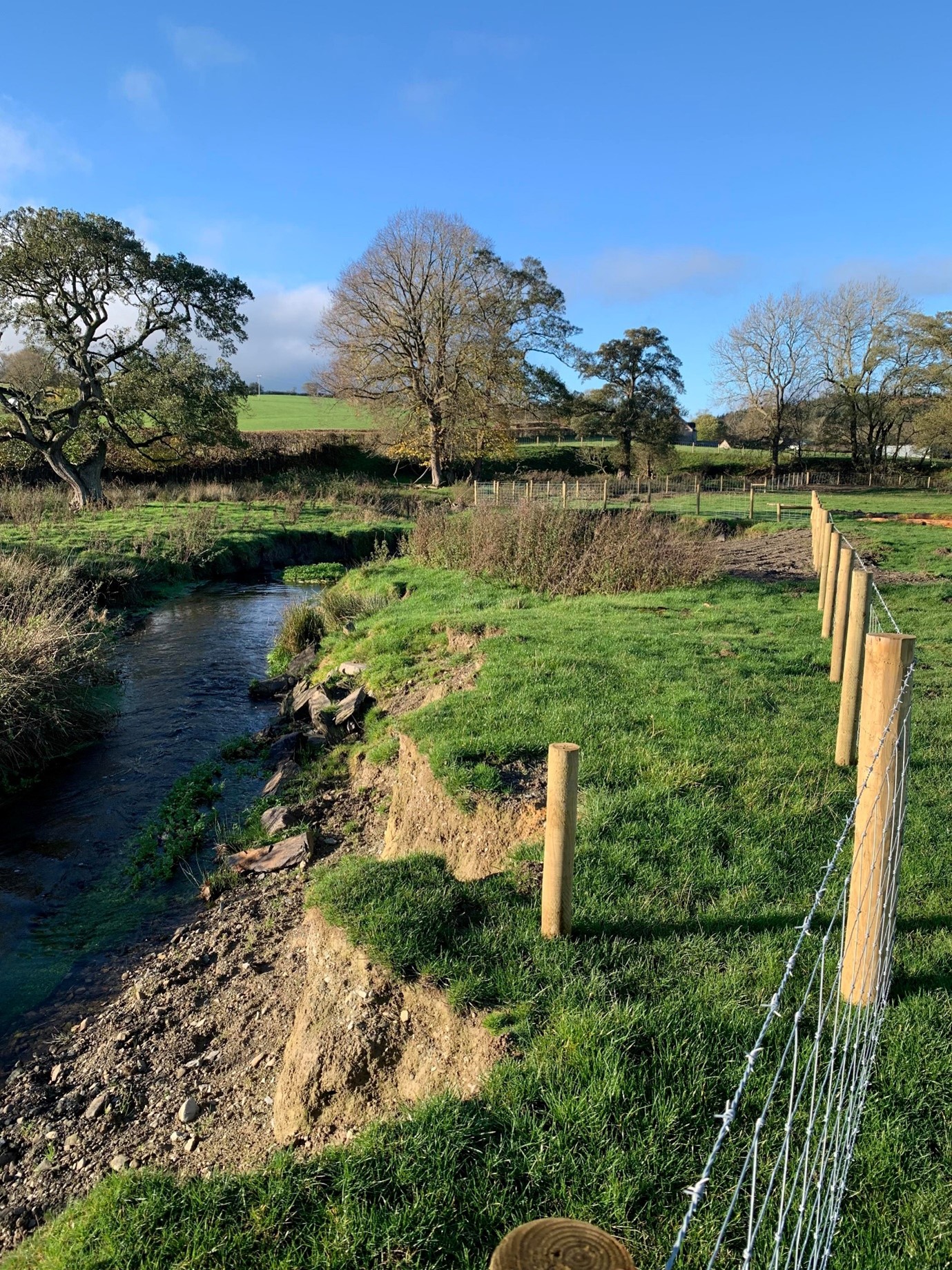 Crucial work has been completed on the River Alyn in Llandegla, Denbighshire, that will help improve its water quality and provide a timely boost to the river's wildlife population.
Natural Resources Wales (NRW) officers carried out the work with the aim of reducing livestock waste and riverbank sediments from entering the river. This has historically been an issue due to cattle and sheep using the river as a drinking source.
The work included 700m of double bank stock-proof fencing being erected to exclude all livestock from this section of the watercourse. A replacement drinking supply for the livestock was created nearby thanks to a newly installed solar pump.
Soft revetments – wood material weaved together – have been installed on the river's eroding bends to help reduce sediment from entering the river. They will also help to reduce riverbank erosion and offer crucial habitat for birds, invertebrates and fish populations.
Following completion of the fencing work, NRW officers then worked in partnership with North Wales Wildlife Trust's Woodland for Water project to plant 1,500 trees behind the fence line to further aid anti-erosion by binding riverbank soils.
These trees will also offer shade in the headwaters of the River Alyn whilst crucially helping to reduce water temperatures and increase the river's resilience during the drier and hotter summers we are experiencing due to the climate crisis.
The River Alyn is a tributary of the River Dee. It rises at the southern end of the Clwydian hills and the Alyn Valley forms part of the Clwydian Range and Dee Valley Area of Outstanding Natural Beauty.
Rhys Ellis, NRW Environment Team Leader, said:
"Improving river water quality and helping to restore nature is in everyone's interests.
"The important work on the River Alyn offers multiple benefits for people and wildlife, by improving water quality, boosting nature and enhancing the river's resilience in a hotter climate.
"This project is also an invaluable example of partnership work at its best. By working closely with local landowners, the North Wales Wildlife Trust, volunteers and local communities we have been able to better care for the River Alyn by finding sustainable solutions that will benefit our future generations."