Waterfall Country visitors urged to be safe and responsible this Bank Holiday Weekend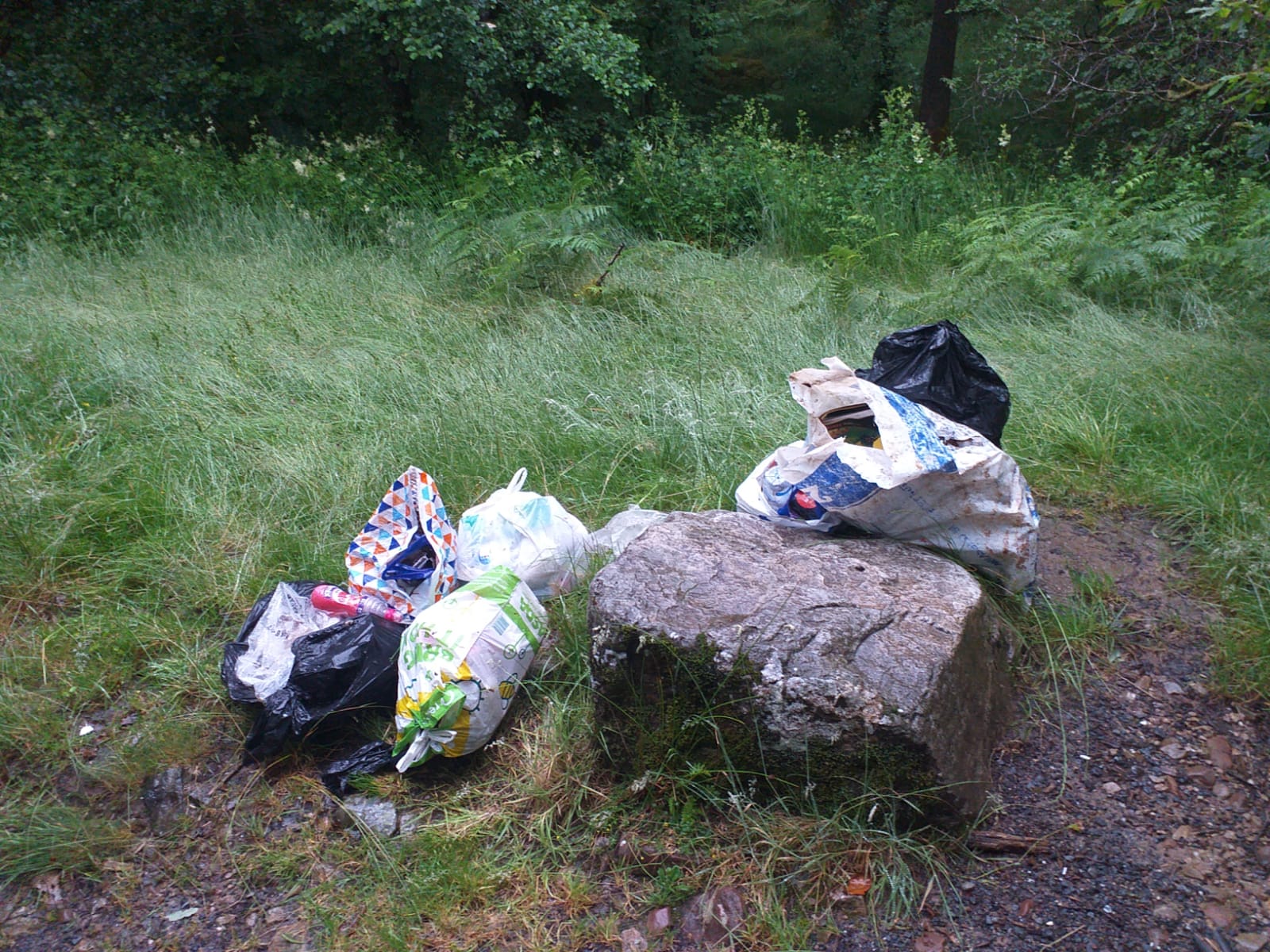 Visitors to the popular Waterfall Country in the Brecon Beacons National Park are being urged to be safe and responsible if they visit the area this Bank Holiday Weekend.
Waterfall Country is in the Coedydd Nedd a Mellte Special Area of Conservation and has rare and vulnerable wildlife such as woodland plants and ferns, which can be damaged easily from trampling. Visitors must be responsible in taking any litter home with them, and not to 'fly camp' as these activities pose a threat to the delicate wildlife found in the area.
Paul Dann, Land Management Team Leader for NRW said,
"The high visitor numbers in Waterfall Country undoubtedly put a pressure on the special wildlife found in the area.
"We all need to play our part to protect this wildlife by enjoying our visits responsibly through following guidance at each location and by making sure we leave no trace of our visits."
Visitors are also being urged to plan their visit and make sure they do not attempt walks which are too long or challenging for them. The Brecon Beacons National Park Authority offer a guide on walking trails on their website which gives information on the difficulty and length of individual trails.
Jon Pimm, Waterfall Country Project Officer said,
"It's no surprise that Waterfall Country is so popular with visitors this at time of year, and we want people to enjoy all that the Brecon Beacons National Park has to offer.
"However, the reality is that - unless treated carefully and respectfully - Waterfall Country can be a dangerous place to visit. We find that people attempt strenuous walks in hazardous areas without the right boots and equipment, and even with small children or people who are not strong walkers. We also see that people who are kitted out correctly take on walks which are well beyond their physical ability.
"Rivers are very cold all year round so don't be tempted to swim as cold-water shock can happen to the strongest of swimmers.
"People have suffered serious injuries and have even died following avoidable accidents in Waterfall Country. This is a tragedy that happens all too often. Make sure you plan your visit; it will help keep you safe and that you get the most out of your visit."
To ensure your visit is successful, NRW is encouraging people to:
Avoid the crowds – choose a quiet place to visit. Make a plan B in case your destination is too busy when you arrive
Park responsibly – respect the local community by using car parks. Do not park on verges or block emergency access routes. Be aware that overnight parking is not permitted at NRW car parks
Follow guidance – comply with site signs and safety measures to enjoy your visit safely
Take your litter home – protect wildlife and the environment by leaving no trace of your visit
Follow the Countryside Code – stick to trails, leave gates as you find them, keep dogs under control, bag and bin dog poo, do not light fires
The Countryside Code can be viewed on NRW's website.
More information to plan a visit to NRW's woodlands and reserves is available in the 'Days Out' section of the NRW website: naturalresources.wales/days-out
The Brecon Beacons National Park Authority have information on visiting Waterfall Country on their website: https://www.breconbeacons.org/things-to-do/attractions/natural/visiting-waterfall-country