Upcoming World Sand Dune Day will highlight habitat's importance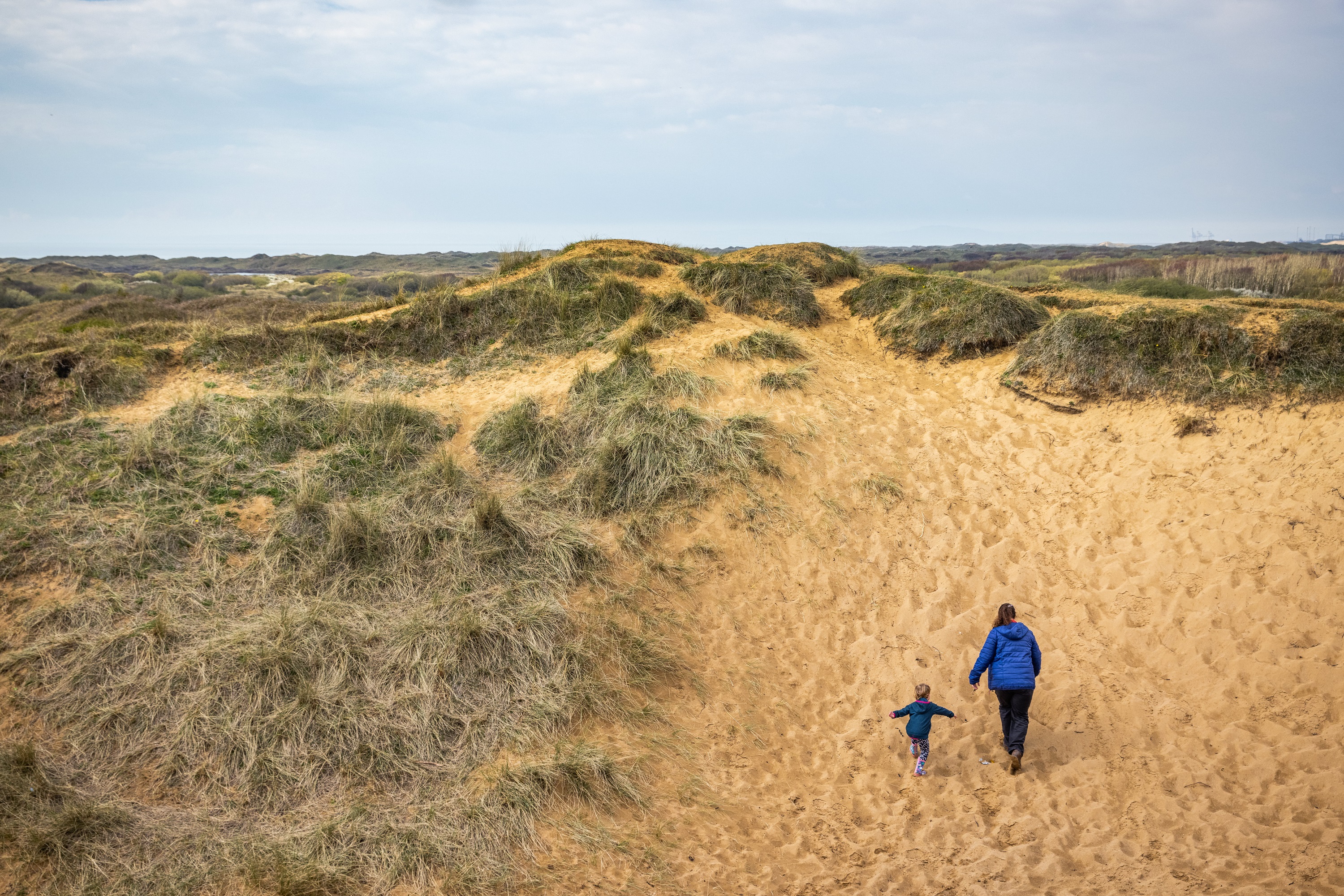 The first-ever World Sand Dune Day will take place this Friday 25 June to highlight the importance of conserving these vital coastal habitats around the world.
The day of celebration has been established by the Sands of LIFE and Dynamic Dunescapes projects - two initiatives dedicated to protecting sand dunes and the wildlife that depend upon them.
Both projects will be holding a range of events and activities across Wales throughout this week to highlight the upcoming day. The events include guided walks, talks, beach art, litter-pick, yoga and mindfulness sessions.
All events and activities will also offer insight into both projects' work in protecting this special habitat across Wales, whilst also providing information on the issues facing our sand dunes today – including the introduction of invasive alien plants, over-stabilisation of the dunes, lack of grazing, climate change and air pollution.
Kathryn Hewitt, Sands of LIFE Project Manager, said:
We are proud that Sands of LIFE have jointly created the first-ever World Sand Dune Day and look forward to the busy week ahead.
Throughout the coming week we hope to raise awareness of the value and importance of sand dunes to both the people and wildlife from across Wales.
We hope the variety of events we have planned across Wales, from yoga and mindfulness to a litter-pick and dune wildlife session, will highlight the varied use of sand dunes and the need to protect them for our future generations.
David Kilner, Dynamic Dunescapes Engagement Officer for Wales, said:
Wales is blessed with lots of beautiful dunes along its coastline – thousands of us walk through them every day. They are wild spaces, refuges for people and wildlife, and they are under threat. 
For World Sand Dune Day we will be celebrating people's stories, the wildlife, the heritage & the conservation work that has been undertaken at these spectacular places.
Through a range of free events that we will be hosting, from yoga to dune art, beach cleans to story-telling, we're excited to help communities explore their colours, sounds and wildlife to connect ever more closely with the magic of our coastlines.
For more information about the events taking place, please visit the projects' twitter or Facebook pages @TwyniByw and @DynamicDunes or visit http://www.dynamicdunescapes.co.uk/world-sand-dune-day.