Thousands of dead fish in Afon Dulas pollution incident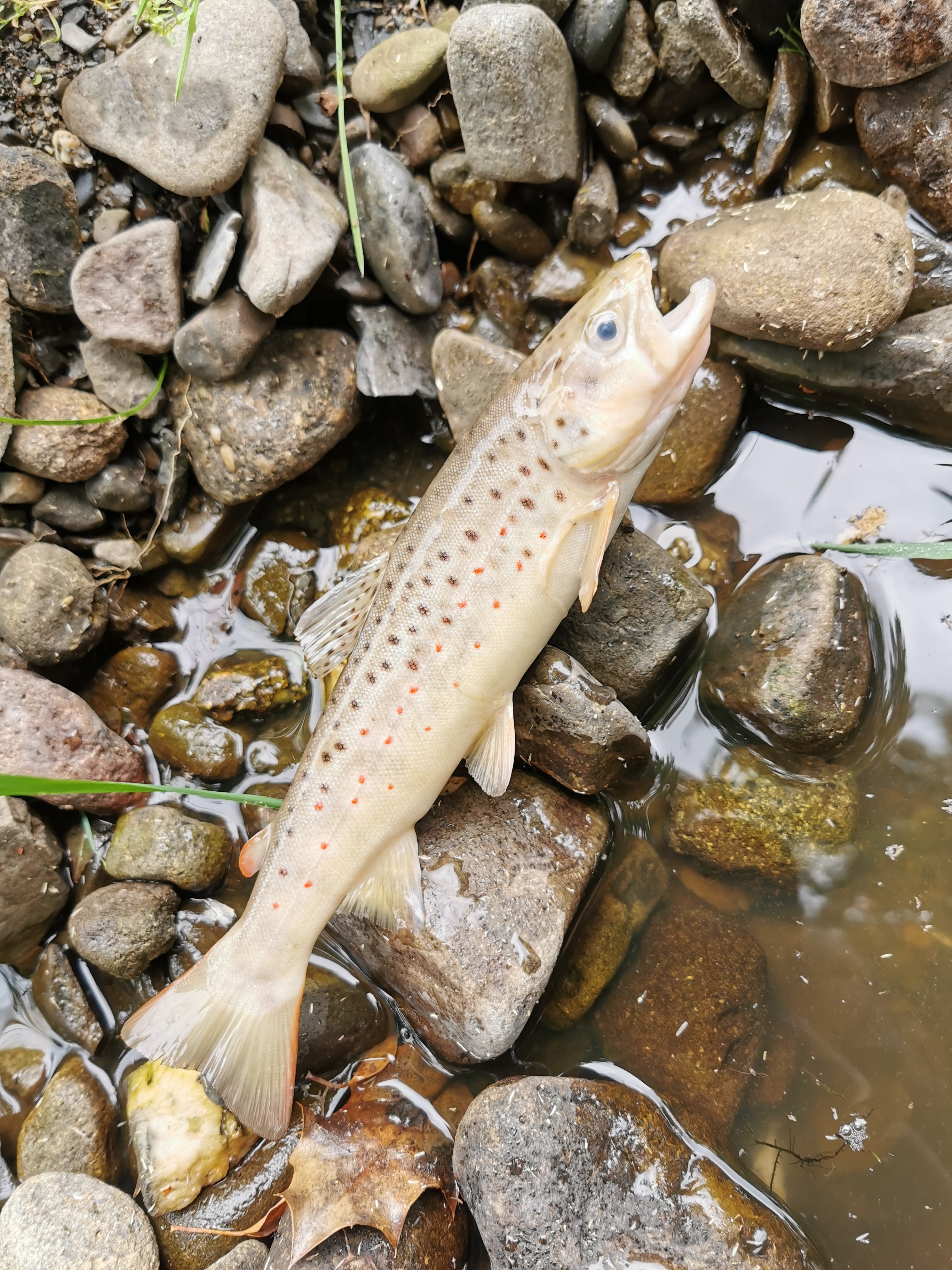 Natural Resources Wales (NRW) can confirm that more than 2,000 fish have been killed due to a slurry pollution incident in West Wales.
Officers have been on site taking samples and conducting fish surveys since the incident was first reported on the River Dulas near Capel Isaac in Carmarthenshire on Monday (8 July).
An estimated three mile (4.7 kilometre) stretch of the river has been affected and has had a major impact on invertebrates as well as fish – mainly brown trout but also bullhead, eels, lamprey, stone Ioach, minnow and salmon.
Ioan Williams, Natural Resource Management Team Leader from NRW, said:
"Protecting Wales' waterways and the plants and animals that depend on them is a massive part of the work we do which is why people can report pollution incidents to us 24/7.
"Unfortunately, we can confirm that the total number of fish that were killed is significant and will have an adverse effect on the river for years to come. 
"We can also confirm that there has been a significant impact on invertebrates in the river.
"Our staff have been working tirelessly to gather evidence about this incident and we will use that evidence to consider future legal action.
"Incidents such as this shouldn't be happening. 
"We work very closely with the farming industry to make sure they understand the devastating and long-term damage that pollution causes and what steps they can take to prevent it from happening.
"It is completely unacceptable and irresponsible that a small number of farmers are not taking notice of good practice and regulations and therefore giving the rest of the industry a bad name. 
"These incidents come at a time when we are already seeing salmon and sewin stocks at very low levels.  
"We encourage the agricultural sector to do everything they can to prevent further pollution incidents occurring and ensure they invest in adequate on-farm slurry infrastructure and follow good practice. We would also urge farmers to report any issues to us immediately."
NRW encourages people to report signs of pollution on 0300 065 3000 so it can respond appropriately and give Welsh rivers the protection they deserve.