Section of Afan Forest Park closed to allow safe felling of diseased trees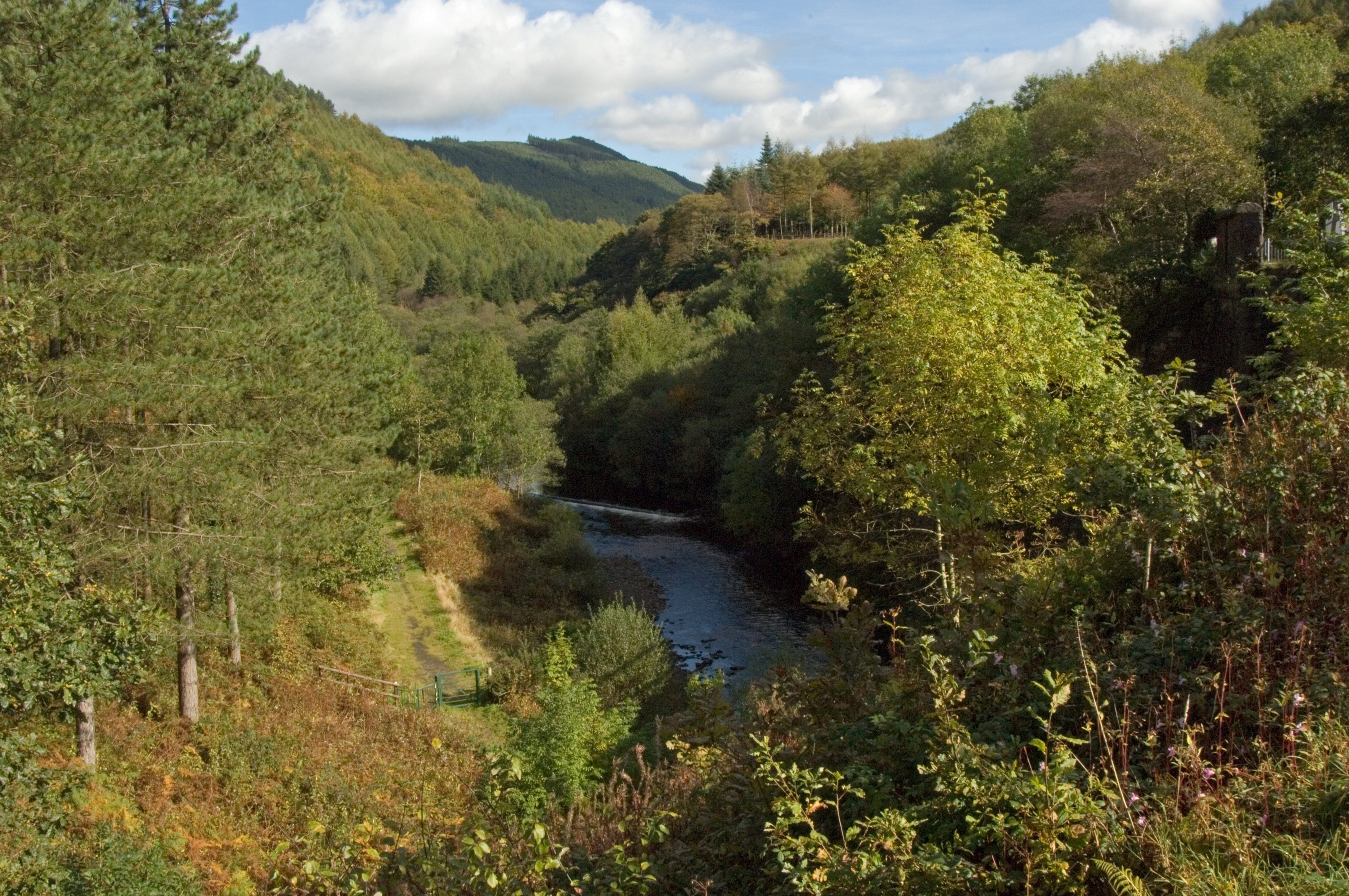 Rhyslyn forest road and Rhyslyn car park will be closed for up to 12 weeks to allow trees contaminated with Dothistroma septosporum (red band needle blight) to be safely cut down.
This disease can spread to other trees and can eventually kill them, but is not harmful to humans.
Felling plans and safety procedures have been reviewed following a freak incident during a recent harvesting operation. A felled tree toppled onto the forest road that a member of the public was walking along.
Claudia Robins, Team Leader for Forest Operations,  of NRW, said:
"At NRW, we work hard to balance the health and safety requirements of an operational forest, with the recreational benefits the forest brings for all visitors whether they are walkers, runners, horseriders or mountain bikers.
"This was a freak incident. No one was injured, but additional adjustments have since been made to ensure the safety of visitors and contractors.
"Visitor safety always has to take priority, leaving us with no other option but to close the nearby road and car park to be completely satisfied that felling can take place safely.
"The timing of the closures is regrettable with people keen to enjoy their summer recreational time at Afan Forest Park. However, it is imperative that this harvesting work gets underway to prevent further spread of the disease and we are doing all we can to minimise the impact this will have on the rest of the forest.
"I urge visitors to adhere to the closures and diversions in place for their own safety. This will be a live operational site that could be dangerous if signs are ignored."
From Monday 28 June Rhyslyn road and car park will be closed. Some walking and mountain bike trails will also be affected.
Rhyslyn car park will be open on weekends, however the road itself will remain closed with an alternative diversion across the adjacent bridge suitable for walkers and cyclists only.
All closures and diversions will be clearly signposted and barriers will be in place.
A temporary car park will be available at Tymaen close to the Afan Visitor Centre. There are also other car parks available including Glyncorrwg ponds.
Attendants will be assisting with traffic management on site seven days a week.
The area currently being felled will be replanted with a mixture of conifer and broadleaf species during winter 2023/2024. 
Information and maps showing which trails will be affected and the diversions and closures in place can be found on NRW's website.