Sand dunes boosted at internationally important site on Anglesey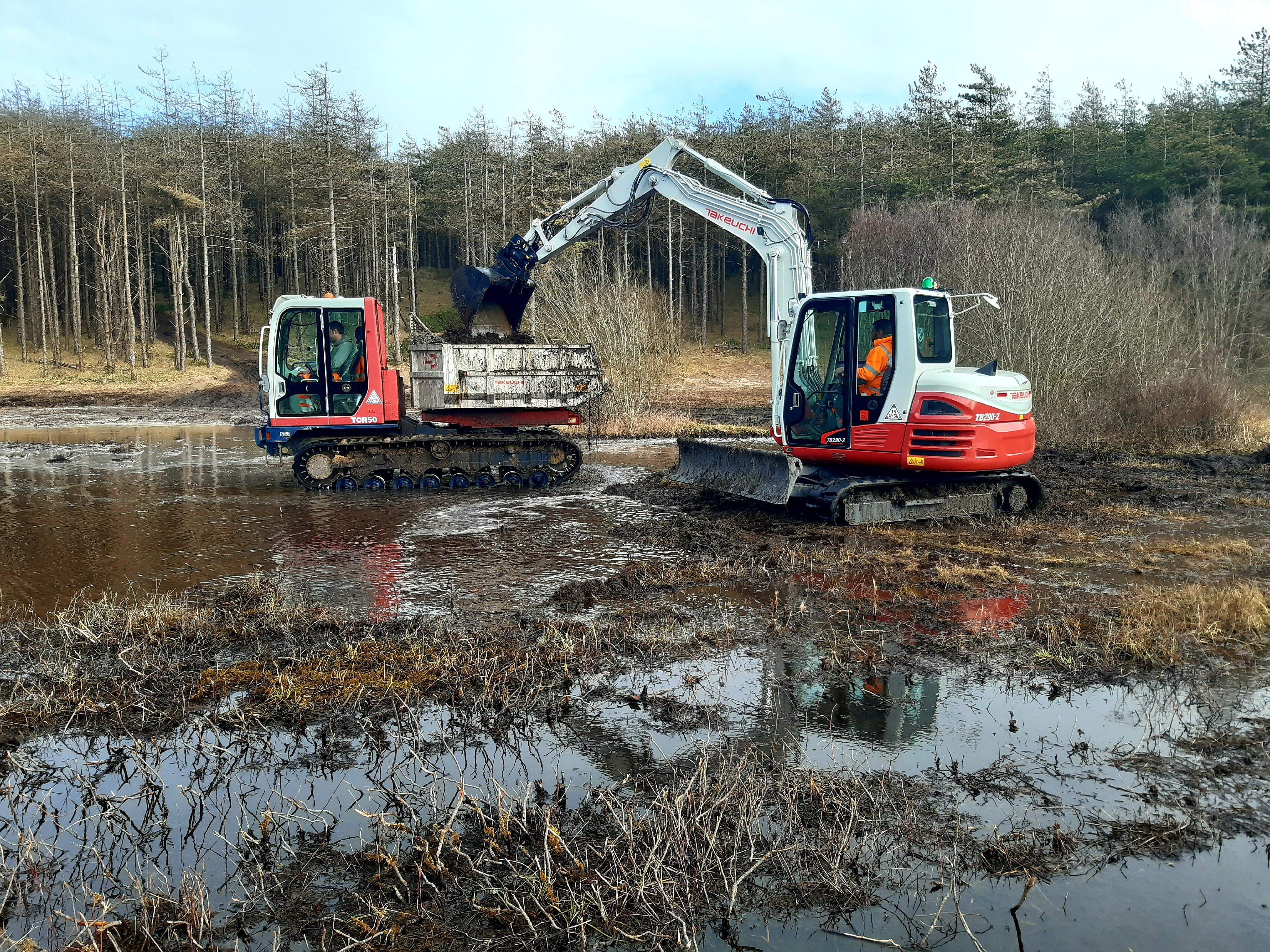 Work over the winter season to help keep a sand dune and forest habitat on Anglesey healthy is now complete.
Sands of LIFE, an EU-funded conservation project led by Natural Resources Wales (NRW), aims to revitalise sand dunes across Wales.
The winter work at Newborough saw the project scrape about 0.36 ha at Gull Slack - one of the low-lying open glades in the forest near Penrhos Dunes. Scraping away overgrown vegetation helps to expose bare sand and create further damp habitat for native plants and invertebrates to inhabit.
Other winter tasks completed at Newborough included 5ha of mowing, 2.2ha of dune slack rejuvenation, 0.3ha of de-stumping and around 20ha of invasive non-native species and native scrub removal.
Contractors on behalf of the project cleared clematis whilst also removing invasive non-native scrub on the Afon Cefni boundary of Newborough Forest. This allows the natural regeneration of native willow and alder scrub to create a natural transition from open habitat to woodland.
Important work was also carried out to remove scrub in the Ffrydiau Pools, Cerrig Duon, Pant y Fuches and Pant Mawr glades, including the removal of a patch of invasive bamboo, which is an alien species. This work will maintain the glades as sunny, open spaces in the forest and create more space for native low-growing plants to thrive, including the endangered shore dock.
Leigh Denyer, Sands of LIFE Project and Monitoring Officer North, said:
"Newborough Forest and Warren is such a wonderful place and the Sands of LIFE team are very happy to have been able provide the important wildlife habitats there with a much-needed boost over the winter months.
"Whilst scraping the dune slack may sound and look extreme initially, our work is crucial to help recreate bare sand habitat that has gradually been disappearing from our coastlines over the years.
"We would like to thank all parties included in the work, including colleagues at NRW and our contractors GMD Limited, Tir a Choed, Gwalch Cyf and AJ Butler. We look forward to seeing the positive results of our work over the coming years."
Overall, Sands of LIFE is restoring over 2,400 hectares of sand dunes, across four Special Areas of Conservation, on 10 separate Welsh sites. The project runs until December 2022. Separate Sands of LIFE winter work took place at eight other sites around Wales to further boost this special habitat.
For further information about the Sands of LIFE project, please email SoLIFE@cyfoethnaturiolcymru.gov.uk or visit their twitter and facebook pages @TwyniByw.