River water quality improved in Denbighshire to boost biodiversity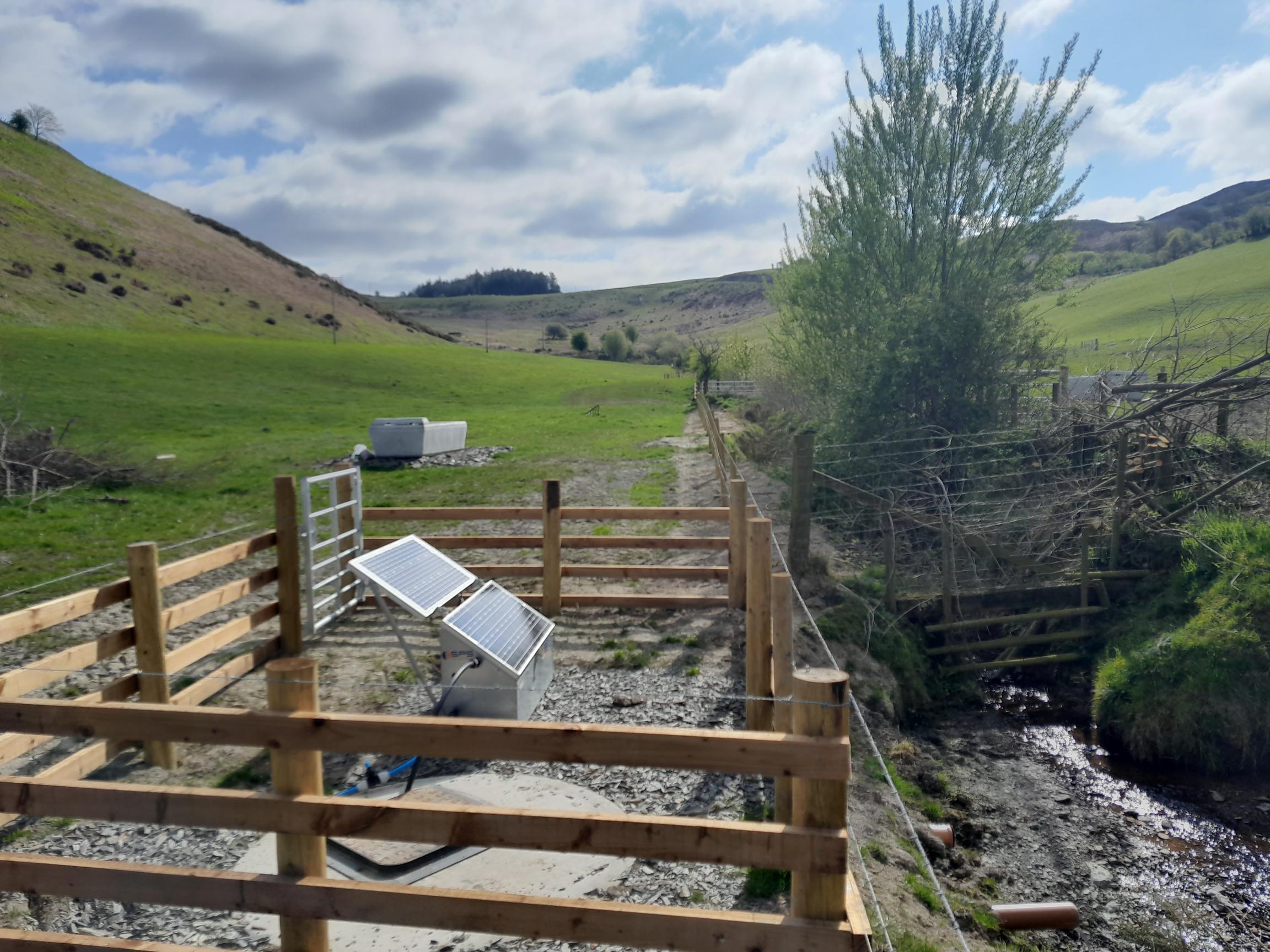 Important work has been completed to help improve water quality and encourage biodiversity in the watercourse of Dwr Ial, a tribituary of the River Clwyd in Denbighshire.
Natural Resources Wales (NRW) officers have been working in partnership with local landowners to restrict livestock access to Dwr Ial. Allowing livestock open access to the tributary risks over siltation of the watercourse that can have a negative effect on fish egg survival.
New fencing over 1km long has been installed to restrict the livestock, whilst a new drinking point has also been created by accessing an underground spring through a solar pump solution.
Richard Pierce, NRW Senior Fisheries Officer, said:
"The important work undertaken by NRW Officers, in partnership with the local landowners, will help to reduce the amount of unnatural sediment that is released into our waterways and improve fish populations in the future.
"Dwr Ial was known to have fairly silty water over the years, therefore we hope the recently completed work will help boost Salmon, Sea Trout and Brown Trout numbers along the Dwr Ial and the River Clwyd.
"We will continue to monitor the work's effect on fish populations over the coming years through electrofishing surveys and share our results as with local communities as we get them."
Earlier this summer, NRW published new River Basin Management Plans for Western Wales and the Dee. Updated every six years, these set the direction for the management of waterbodies, helping to protect and improve the water environment in Wales.
More information about NRW Fisheries.