River restoration work to boost wildlife and manage flood risk completed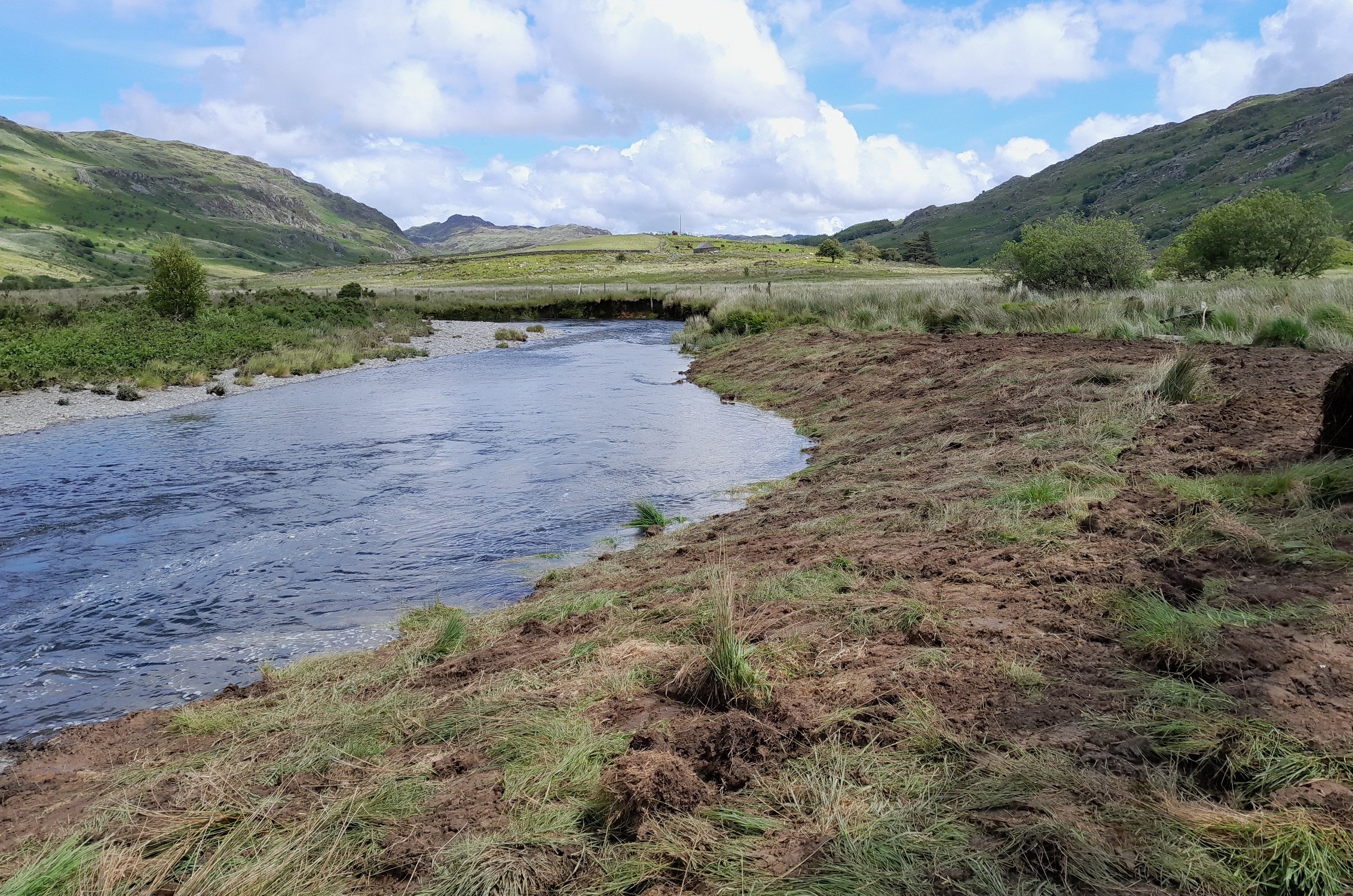 Work to restore a section of a Snowdonia river to enable it to flow more naturally and attract additional wildlife has been completed.
A project to restore a section of Nant y Gwryd, which flows into Llynnau Mymbyr near Plas y Brenin Outdoor Centre, has seen the river reconnected to its natural flood plain with fish spawning areas improved.
The work is the latest phase of Natural Resources Wales (NRW) and National Trust Cymru's joint initiative designed to improve the environment of the Upper Conwy catchment – an area that covers 336 km2 - which is three per cent of Wales.
Recognising the critical role and urgency for addressing both the biodiversity and climate crises in unison, the project demonstrates cost-effective, natural approaches to addressing some of the UK's biggest environmental challenges.
It also demonstrates how climate change adaptation and mitigation can be delivered by building resilience into natural resources and ecosystems.
Work has previously taken place on the north bank of Nant y Gwryd, with this work taking place along the south bank.
Sarah Aubrey, Senior Environment Officer for Conwy at Natural Resources Wales works on behalf of the two organisations.
She said: "This additional work to restore Nant y Gwryd will continue the benefits which have already taken place on the north bank.
"These include boosting wildlife such as fisheries, insect and bird life and slowing the river's flow to help reduce flood risk in areas lower down the Conwy Valley.
"This section of Nant y Gwryd has steep banks that prevent water reaching the original floodplain and this work to lower parts of the banks and moving boulders will allow the river to reconnect with the floodplain at times of peak flow.
"Continuing to create more structural diversity in the river, including areas where the water can pool and riffle, will be fantastic for brown trout while otters will benefit too."
The work will also provide habitat for a range of birds such as Common Sandpiper and Kingfishers.
This project has been made possible by working closely with the local farmer so benefits for sustainable farming develop as part of the work.
Some fencing work will be undertaken later in the year to prevent cattle and sheep from entering the river, bringing more gains in terms of water quality.
Hedges and trees will also be planted to slow overland flow, help filter water and stabilise the river banks, as well as creating wildlife corridors to connect isolated habitats.
Sarah added: "Nature can provide important solutions to climate change and help achieve environmental improvements for the benefit of current and future generations.
"This project is just one example of the work NRW is doing to do just that. With the invaluable help of the local community we are able to take care of the Upper Conwy catchment's environment by finding sustainable solutions that bring multiple benefits for people and wildlife."
You can find out more about the Upper Conwy Catchment Project and the National Trust's Riverlands Programme.