Restoration work for important habitats across North West Wales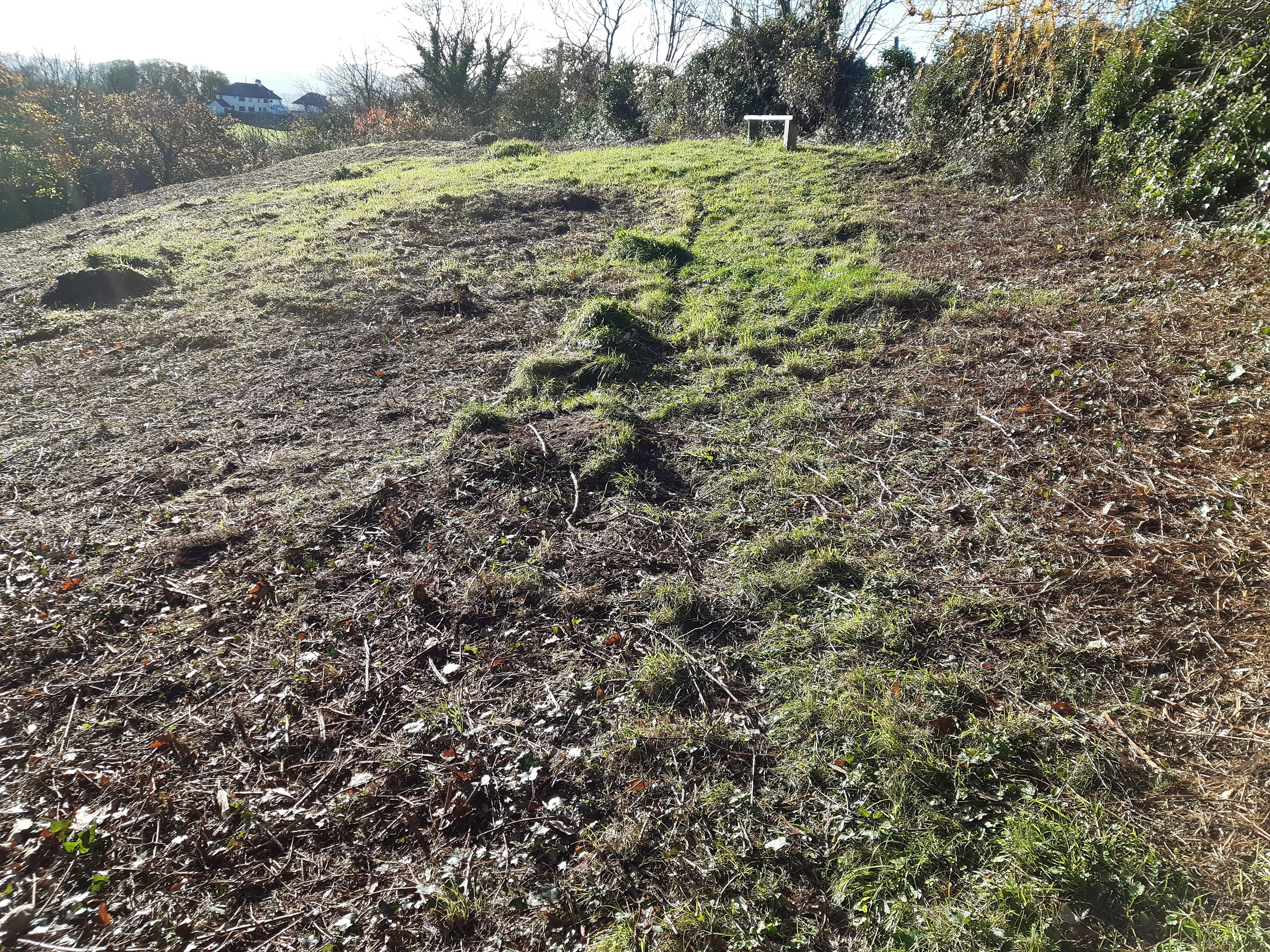 Areas of limestone grassland across North West Wales have been improved thanks to a biodiversity project led by Natural Resources Wales (NRW).
Work to restore Site of Special Scientific Interest (SSSI) locations at Bryn Euryn and Llangwstennin Common in Conwy County and at Bwrdd Arthur on Anglesey has started through the Nature Networks Fund - an initiative delivered in partnership by Welsh Government, National Lottery Heritage Fund and NRW to strengthen the resilience of Wales' network of protected land and marine sites, supporting nature's recovery while actively encouraging community engagement.
NRW delivered the work to re-instate late summer mowing and remove scrub including bramble, ivy and gorse and invasive species such as non-native Cotoneaster to protect biodiversity and support rare flowering plants and butterflies.
At Llangwstennin Common, NRW worked with Llandudno Town Council to open-up overgrown areas to ensure the site is accessible to the local community once again.
The removal of gorse will reduce uncontrolled fire risk and has improved public access to Bwrdd Arthur Iron Age Hillfort.
Charlotte Williams, NRW's Environment Team Leader for Conwy, said:
"Limestone grassland is one of the rarest, most diverse and species-rich habitats we have in Wales.
"Grasslands like these are good carbon stores and when managed carefully, lock in carbon and boost biodiversity. We have lost a significant amount of species-rich grassland in the UK, so managing these areas well is a priority.
"Across the sites a range of rare species can be found. These include butterflies such as Dingy Skipper, Brown Argus, Small Pearl-bordered Fritillary and plants including Spiked Speedwell, Common Rock Rose, Salad Burnet, Dropwort and Yellow-wort.
"Managing areas such as these is vital for the maintenance of biodiversity and helps us manage our natural resources sustainably.
"We are pleased to have been able to secure funding from the Welsh Government which has allowed us to protect and bring these important habitats back into favourable condition. We would also like to thank landowners for their support.
"This kind of partnership working is helping us tackle the climate and nature emergency by protecting and enhancing biodiversity."
NRW has worked with landowners to allow the work to take place and ensure continued maintenance at the sites.
Due to logistical reasons these areas of grassland cannot be grazed, leaving regular mowing and clearing as the only management option.