Push to save critically endangered pearl mussels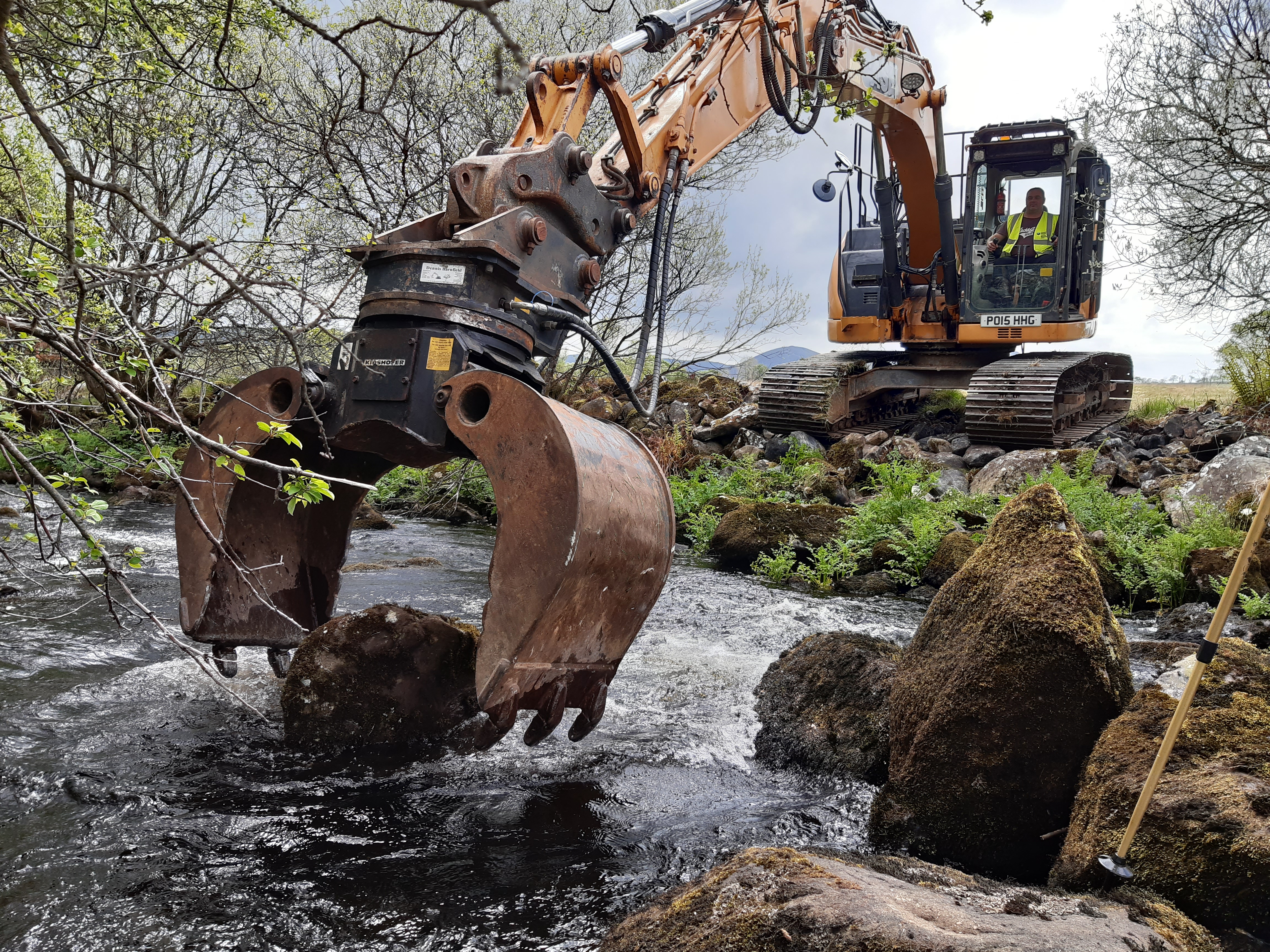 Work to restore essential habitat for one of Wales's most endangered species has been completed in a north Wales river.
The site in Gwynedd, recently acquired by Natural Resources Wales (NRW), is one of the last strongholds of pearl mussel populations in the UK. But human activity in past decades, where the river was dredged and the land drained, has degraded the features of the river that are essential for the species to breed and survive.
Over six months, embankments of dredged material have been removed to reconnect the river with its natural floodplain. Over 850 tonnes of boulders and cobbles have been carefully placed back into the river along with over 330 tonnes of fresh gravel to provide better quality habitat for pearl mussels and other species which rely on it.
The boulders will trap the gravel, preventing it from washing away, and allowing young pearl mussels to bury in it - a critical stage in their lifecycle.
Drainage ditches which had previously been cut through an area of peatland are being filled in. Restoring the peatland will improve water quality in the river and increase the quantity of water available during droughts.
Fencing installed around the perimeters will also keep livestock out of the river.
Tree planting is planned which will restore natural bankside habitat and provide shade for the river, and the mussel beds in the future.
Katie Fincken-Roberts, biodiversity specialist from NRW said:
"Pearl mussels are critically endangered, having not successfully bred in Wales for the last 30-40 years. They can live for over 100 years, but research shows that without suitable habitat, young mussels are struggling to survive the first few years.
"The loss of habitat is one of the biggest challenges facing the species. They need a natural mixture of physically diverse habitat with good water quality and stable, well oxygenated gravels and sands.
"They are generally regarded as being an indicator of good water quality and play an important role in ecosystem resilience. They are a filter feeder, which means they take nutrients out of the river, and they create a carpet along the riverbed which is good habitat for other species."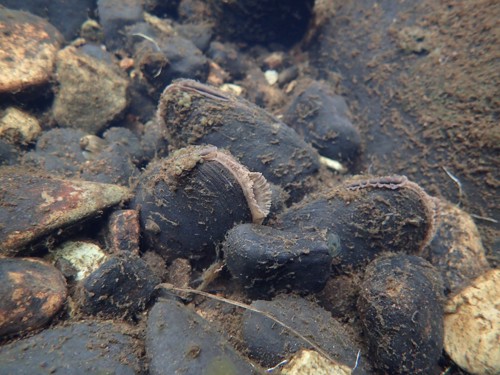 The project has created a safe environment for the introduction of more pearl mussels to the river, while providing multiple benefits for natural flood management, water quality and fisheries. It has been funded by the Welsh Government Nature and Climate emergencies capital fund.
Later this year, NRW hopes to introduce mussels which have been reared at its captive breeding facility.
NRW is also undertaking similar river restoration work in another north Wales location where it hopes to create a further safe space for the reintroduction of the species.
Dr John Taylor, from NRW's Cynrig Hatchery said:
"We are working hard to reverse the dramatic decline of this species. The Fresh Water Pearl Mussel populations in the wild are functionally extinct and would not recover on their own so the captive breeding programme is vital to their future sustainability. 
"The hatchery allows us to hold a 'living gene bank' keeping adult mussels in a safe, secure location.  It also allows us to optimise juvenile survival in controlled conditions, we now have several thousand juvenile mussels, up to the age of six years which will be released in the near future."
Last week work began to upgrade the hatchery to provide additional space for rearing freshwater pearl mussels and other threatened species. It is one of only two currently in existence in Wales and one of only two specialist freshwater pearl mussel hatcheries in the UK.