Protect our environment and wildlife this Bonfire Night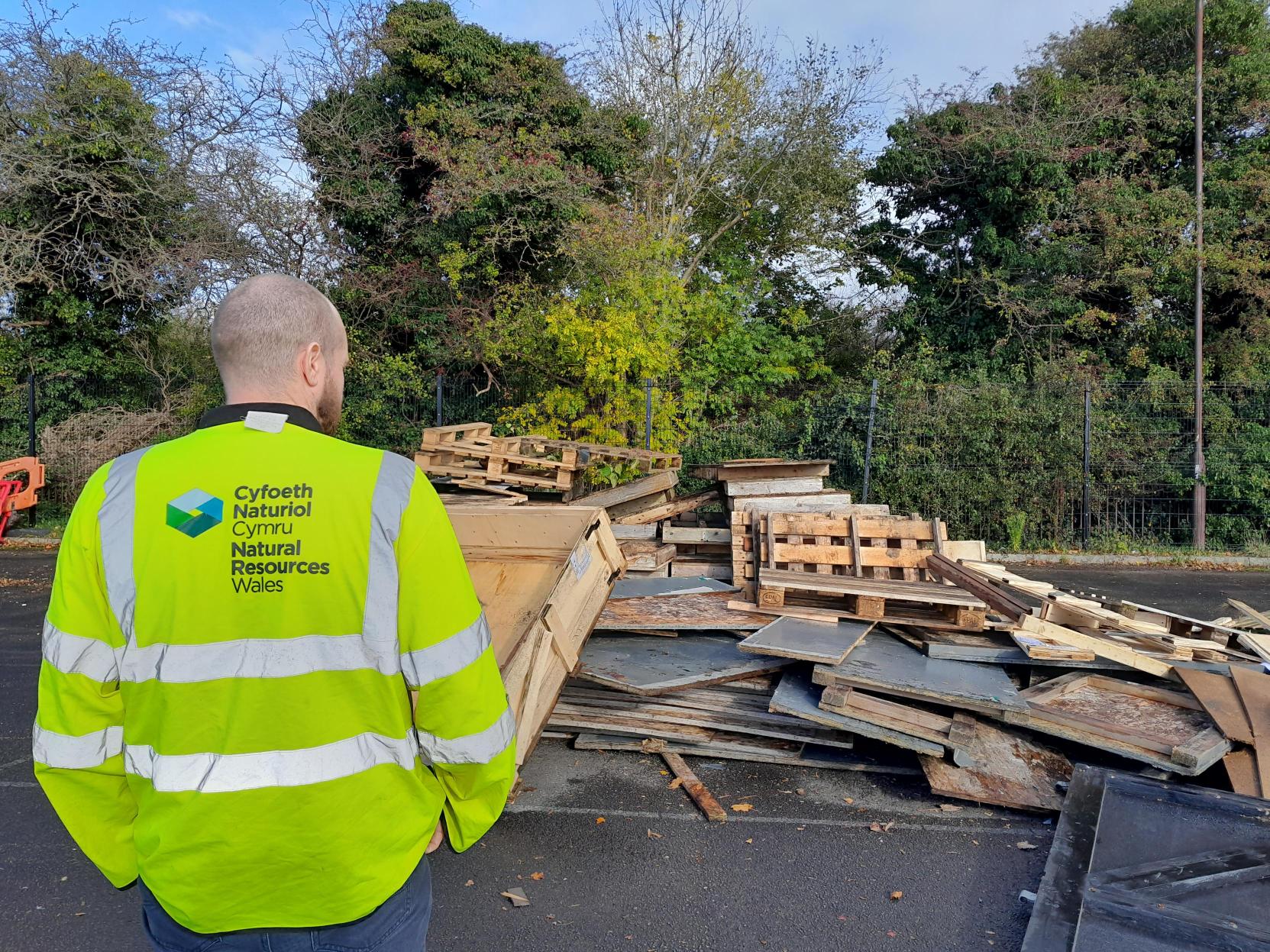 With Bonfire Night festivities around the corner, Natural Resources Wales is reminding people to take extra care when preparing a bonfire and consider the potentially harmful impact burning bonfires can have on our environment and wildlife.
Natural Resources Wales (NRW) will be working closely with North Wales Police and North Wales Fire and Rescue Service to promote and ensure a safe and enjoyable Bonfire Night for all.
When building a bonfire, people are encouraged to be aware of their waste duty of care and not burn waste items such as tyres, treated wood, plastics, fuels, metals and glass. These items can have a lasting impact on the environment when burned. Only dry garden waste, untreated wood and small amounts of leaves should be burned.
Any wood or materials arising from a commercial activity cannot be burnt on a bonfire. Businesses should ensure their waste duty of care is met, and that all their waste is disposed of at a regulated facility that is permitted to accept that waste type.
Any bonfire should be prepared on the day it will be lit to prevent any wildlife, such as hedgehogs, from using it as shelter. All pre-prepared bonfires should be checked to see if any wildlife is present by lifting parts of the bonfire, using a torch to look inside and listen for distressed sounds. Bonfires should also always be lit from one corner, rather than in the centre, to give any wildlife a chance to escape. 
Over the coming days NRW Officers, alongside colleagues from North Wales Police & Fly Tipping Action Wales, will be undertaking Waste Carrier Checks across Wrexham and Flintshire and raising awareness of the potential dangers of Bonfire Night.
Carys Williams, NRW Waste Regulation Team Leader for North East Wales, said:
"We know the majority of people enjoy this time of year sensibly and we are not out to spoil their fun. However, we are encouraging those planning bonfires over the coming week to spare a thought for the potential impact burning waste on bonfires can have on the environment and wildlife.
"Burning waste can release harmful gases that cause health issues to those breathing in the polluted air whilst also increasing air pollution. If you've been gradually building a bonfire for a while, it's also worth carefully checking that any hedgehogs or other wildlife haven't moved in before lighting.
"A night of celebration shouldn't override the need to be sensible about what is burned on a bonfire. Our officers will be doing a letter drop and in person visits to organised bonfires to ensure the correct waste types are being stockpiled for the arranged bonfires."