Projects shortlisted for civil engineering awards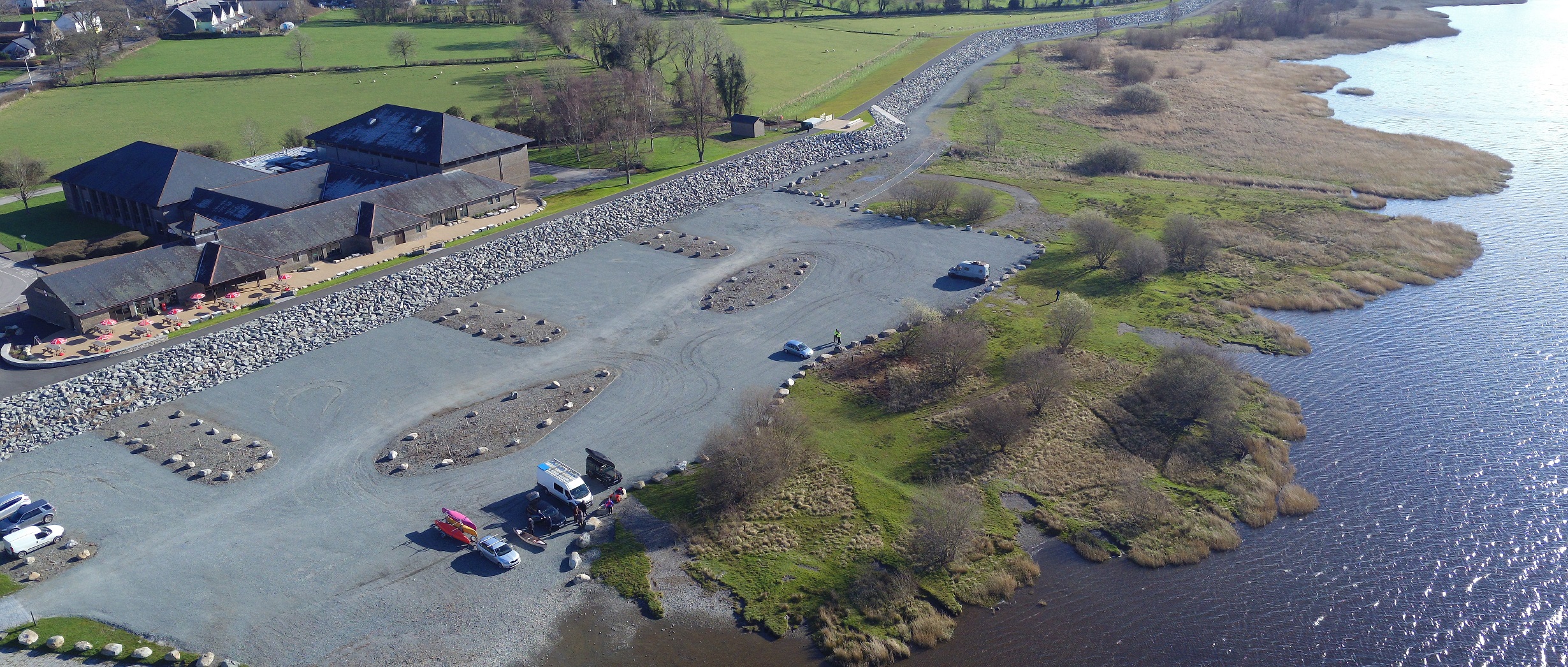 Two North West Wales reservoir safety projects have been shortlisted for a prestigious award.
Natural Resources Wales' Llyn Tegid Reservoir Safety Project in Bala and the Prince Llewelyn Reservoir Safety Project have been shortlisted in the ICE Wales Cymru Civil Engineering Awards 2023.
Work at Llyn Tegid took place to enable it to withstand extreme weather events and provide protection to more than 800 properties and was funded by Welsh Government.
It was delivered by William Hughes Civil Engineering, Binnies, Arcadis, Ground Control and Dams and Reservoirs Ltd and involved strengthening the lake's embankments with more than 13,000 tonnes of rock protection.
The work, competed in March 2023, included environmental and recreational enhancements such as improved footpaths and new seating areas as well as five hectares of restored natural habitats and new areas of wildflower meadows.
Prince Llewelyn is a historic dam structure located within NRW's forestry estate outside Dolwyddelan. The dam was built in the 1800s to provide water to the Prince Llewelyn quarry downstream.
As the reservoir no longer provided a function and was unsuitable for use as a water supply, NRW took the decision to safely decommission the dam structure, returning the waterbody to natural levels and reducing the risk of flooding to properties downstream.
Biodiversity enhancements were also incorporated to provide benefits for wildlife while the work ensured a significant piece of Wales's industrial archaeology is safely retained for future generations.
The work was carried out by William Hughes Civil Engineering.
Clare Pillman, NRW's Chief Executive, said:
"These reservoir safety projects have helped provide a range of benefits, so it is fantastic to see them recognised by ICE Wales Cymru.
"I would like to thank our staff, partners and local communities for all their work in helping us deliver these projects which form part of our wider work to ensure Wales is resilient to the impacts of climate change."
The ICE Wales Cymru Civil Engineering Awards celebrate projects of all sizes and scopes from across Wales and take place on September 22.