Preparing for a safe return to the great Welsh outdoors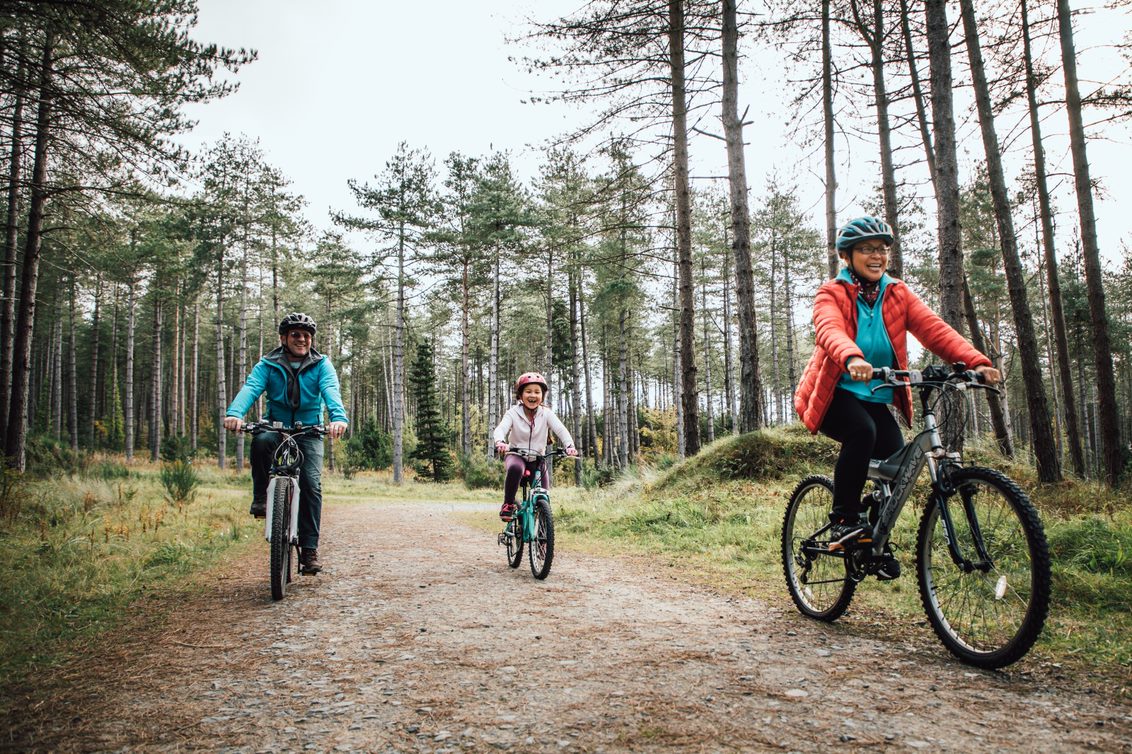 Doing the little things in preparation for the return to the great Welsh outdoors can make all the difference to ensuring a safe and enjoyable experience for visitors and communities alike.
That is the message from the Chief Executive of Natural Resources Wales (NRW) Clare Pillman today as the environment body makes the final preparations to welcome more people back to its sites over the Easter period. 
Wales' stay local requirement is expected to be lifted from Saturday 27 March, enabling people living in Wales to travel more freely across the country.
While its woodlands, mountain bike trails and reserves have remained open for local exercise during the most recent national lock-down, NRW is expecting to see a surge in visitor numbers over the coming weeks with more people set to explore areas beyond their local surroundings.
With the safety of visitors and those who live and work in the neighbouring communities in mind, NRW is urging those looking to travel to Wales' beauty spots this Easter to know what to expect before they visit, and how they can minimise the pressures on open spaces and landscapes when they get there.
Clare Pillman, Chief Executive of Natural Resources Wales said:
"We know that many people will be eager to get out into the Welsh countryside over the Easter period - to revisit their favourite places once again and to take advantage of the opportunity to explore a little further in the hope of discovering new ones.
"While we're looking forward to welcoming visitors back to our woodlands and nature reserves, it's important that we all continue to help keep Wales safe by doing the little things that will make a big difference in how we protect our natural environment, and respect the communities that surround them. 
"This includes planning ahead to make sure you know what to expect at your destination, only parking in designated areas, keeping dogs under control, not lighting fires and taking all your litter home with you. If you find that the site is a bit busier than expected, please have a plan B in reserve and be prepared to move on to find a quieter place.
"We're encouraging all our visitors to check our website before travelling for information on what's open and where, and to read advice on how you can respect, protect and enjoy the natural environment of Wales by following the Countryside Code and our six steps to a safe return."
As the stay local restrictions were eased last summer, Wales saw a significant increase in visitors to its beauty spots. While the majority behaved responsibly, there were some scenes of antisocial behaviour at NRW sites, including fly parking, illegal camping and littering.
As such, NRW is asking visitors to respect the Countryside Code and to consider its own recommended six steps to a safe return, designed to encourage people to check details about their destination prior to travelling.
Six steps to a safe return:
Before you visit:
Plan ahead - check what is open and closed before you set out. Pack hand sanitiser and face masks.
Avoid the crowds – choose a quiet place to visit. Make a 'plan B' in case your destination is too busy when you arrive.
While you're there:
Park responsibly – respect the local community by using car parks. Do not park on verges or block emergency access routes.
Follow guidance – comply with site signs and Covid 19 safety measures to enjoy your visit safely.
Take your litter home – protect wildlife and the environment by leaving no trace of your visit.
Follow the Countryside Code – stick to trails, leave gates as you find them, keep dogs under control, bag and bin dog poo.
Richard Owen, team leader for estate recreation planning at NRW said:
"NRW has been working hard with our partners and with the communities that surround our sites to ensure there will be a safe and warm welcome for visitors – whether they're returning for the hundredth time or discovering them for the first time.
"While our woodlands, trails and reserves have remained open over recent months, our visitor centre buildings will remain closed until later in the year with some sites set to offer a takeaway refreshment service. However, our outdoor facilities, including car parks, mountain bike trails, toilets and playgrounds are open.
"We encourage people to continue to check our website for the latest information before they travel and follow the Welsh Government's guidance during their visit to ensure that our sites can continue to be enjoyed by everyone."
More information about what to expect at our woodlands and nature reserves will be updated regularly on the 'Days Out' page on the NRW website.
NRW is also supporting the Visit Wales Addo campaign, asking the people of Wales to make a promise as they start exploring their local communities once again to care for each other, for our land and for our communities.
 The pledge can be signed on the website www.visitwales.com/promise