Partnership work helps rare plant at Denbighshire quarry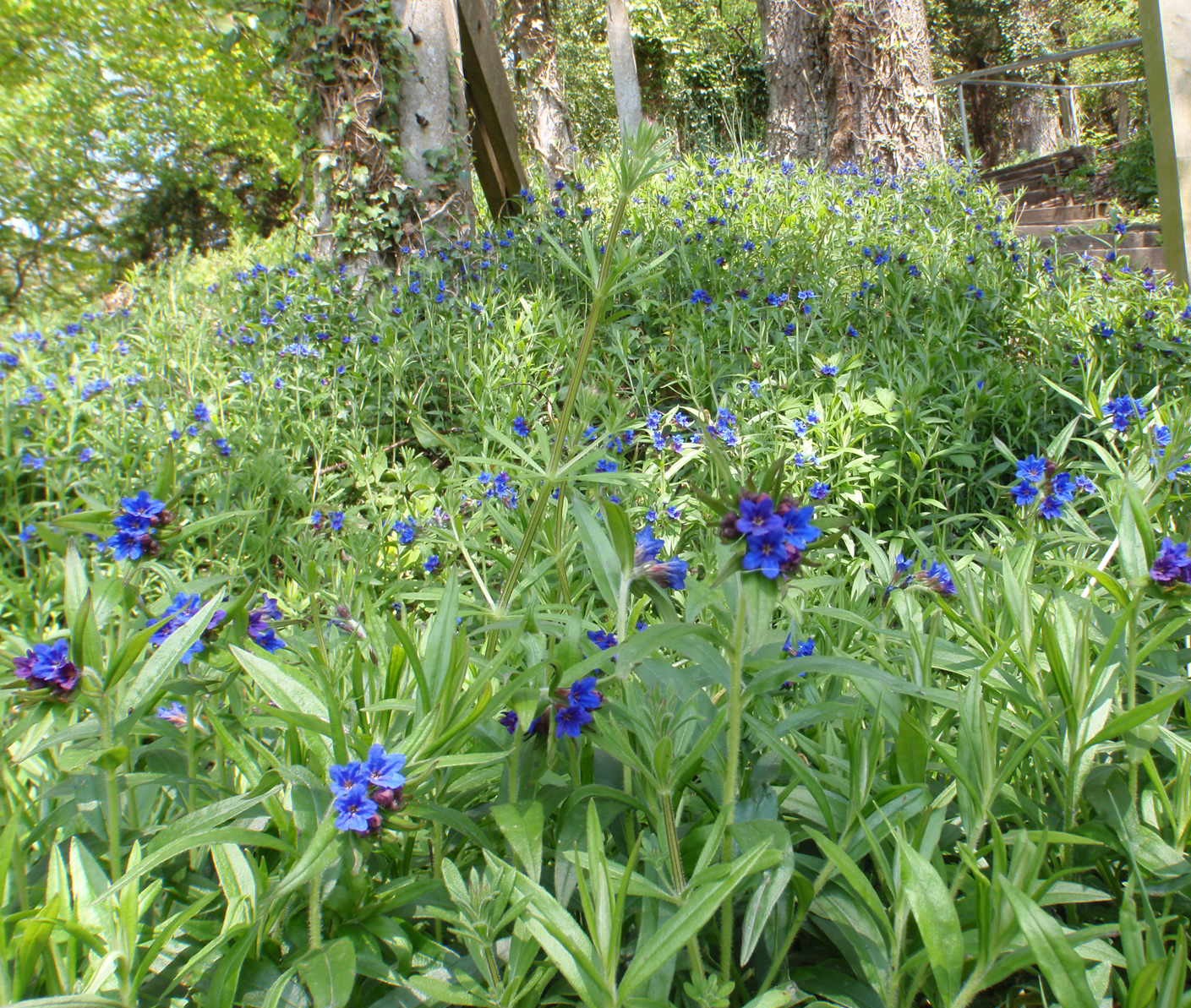 A rare plant found at a quarry in Denbighshire has been boosted thanks to partnership work between Natural Resources Wales (NRW) and Breedon Group.
The purple gromwell's chances of thriving will be helped after Breedon Group along with the support from NRW helped to identify and plan the conservation management work recently completed at Graig Quarry, a Site of Special Scientific Interest (SSSI) in Denbigh.
The work involved felling a small number of diseased trees, which were at risk of falling onto the rare plant. Felling the trees allowed more light into the woodland to reduce the dense shade that was affecting the plant's ability to flower. The work took place in January 2023.
Purple gromwell is a rare plant of woodland edges, found on limestone-based soils. It is limited to a small number of sites, mostly in South Wales and Southern England and was located at the northern edge of its natural range at Graig Quarry SSSI. The plant is classed as Endangered on the Red List in Wales and listed as nationally rare across Great Britain.
Rhys Ellis, NRW Environment Team Leader for Denbighshire, said:
"We are very grateful to Breedon for completing the work that will boost conditions for the purple gromwell plant at Graig SSSI quarry.
"Over time, the site's woodland had become slightly overgrown, and the purple gromwell is known to prefer only light shade. This follows on from work a few years ago to slightly thin out the woodland and provide the plant with more light that has since seen the plant produce both flowers and seeds. We hope the work by Breedon will further benefit this rare plant over the coming years."
Maria Cotton, Planning and Estates Manager at Breedon Group, said:
"At Breedon we have a strong commitment to sustainability and one of our aims is to make a positive material difference to the environment.
"It's been a great opportunity to work with NRW and we're delighted to see the improved conditions for the purple gromwell plant at the quarry. We look forward to continuing this support in the future."