NRW's Resilient Communities Grants programme supports health and well-being with local solutions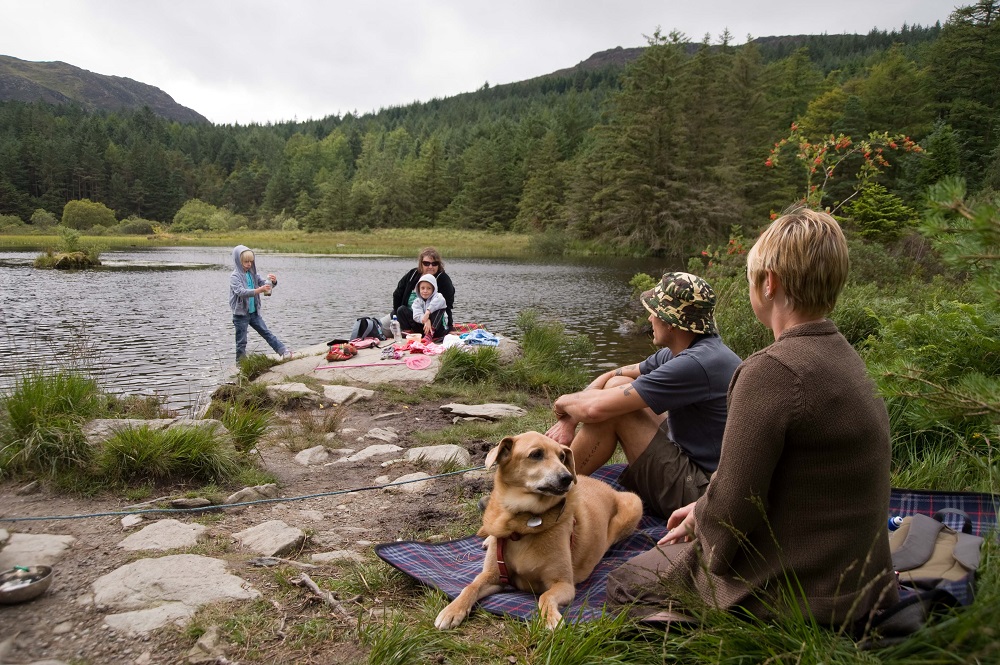 Improving health, wellbeing and resilience across Wales through increased participation in nature's recovery remains a priority for Natural Resources Wales (NRW).
In support of this ambition, NRW launched its £2 million Resilient Communities Grants Programme earlier this year with the aim of providing communities with the opportunities to restore and enhance nature in their local areas, particularly in Wales' most disadvantaged communities, and those with little access to nature.
The programme attracted 220 applications seeking funding totalling more than £20 million.
Each application was appraised and 21 successful applicants were selected.
Gareth O'Shea, Executive Director of Operations for NRW, said:
"We were impressed by the quality of the applications and are really excited to be working alongside some brilliant people and projects.
"We want this grant funding to help partners and stakeholders to develop resilient communities that are connected to nature and natural beauty and have the capacity to respond and adapt to the climate emergency and environmental challenges and opportunities. 
"Some of these projects are the result of successful collaborations on NRW's Area Statements, while others are new partnerships. All the projects will deliver on our Area Statement priorities." (For more information on NRW's Area Statements, visit Natural Resources Wales / Area Statements)
Organisations from across the country will be supported by this funding. , Examples of some of the diverse and innovative range of projects to benefit include.
Connecting Woodlands and People for Wellbeing - This is a Wales-wide project, led by Coed Lleol (the Small Woods Association in Wales) leading innovation and participation in health and wellbeing activities in the outdoors. It supports a network of leaders, mapping access to wellbeing woodlands and nature, raising awareness of outdoor health activities through provision for health professionals while expanding and improving training provision.
Get Outdoors - Spending time outside and using nature to overcome the physical, emotional and social upheaval experienced by children and young people is the aim of Get Outdoors, a social enterprise project set up by the NatureQuest Academy, based in the Bridgend area. Get Outdoors provides outdoor activities for children aged between 9 and 13-years-of-age whose anxieties prevent them accessing full time education, allowing them to build relationships and reconnect with their local environment.
Elin Dwr - Working with outdoor activity networks and health sector organisations across Pembrokeshire, the Ein Dwr project provides opportunities for people to reconnect with nature and improve their physical and mental health and well-being and promote green behaviours through a programme of outdoor health and citizen science activities and targeted support for networks of activity and health sector organisations.
Groundwork North Wales' Healthy River, Healthy Community Project - In North East Wales, Groundwork North Wales' Healthy River, Healthy Community Project focusses on the River Clywedog and the King's Mill green space area of Wrexham. The project will deliver activities designed to improve river habitat and health, educate the community on how to protect rivers, and provide opportunities for people to use and enjoy the natural environment around the river, including volunteer sessions to improve the river environment, citizen science initiatives, family activities and educational opportunities.
The Mostyn Gallery's Undergrowth / Isdyfiant project – This project will develop participants' deeper connections with the natural environment and support their health and wellbeing, to help nurture and grow resilient communities. Initiatives include a rural artist residency, working with rural communities to develop a collaborative artwork in Blaenau Ffestiniog and Vale of Ffestiniog; a health and wellbeing commission led by an artist, including a series of guided sessions within our regional nature reserves and a free public programme of workshops and talks inspired by these commissions and centred around themes of ecology and the landscape.
Opening Doors to the Outdoors, led by Y Bartneriaeth Awyr Agored / The Outdoor Partnership This project will offer five, 10-week adventure intervention programmes across Mid Wales, targeting groups that are struggling with their mental health, have low levels of physical activity, chronic health conditions and additional learning needs. It will provide outdoor, health and social care professionals with the skills to take groups safely into an outdoor setting leading to improved physical and mental health and wellbeing for participants as well as reducing their dependence on health services, improving their connection to nature, and reducing their social isolation.
.
Gareth O'Shea added:
"The people and environment of Wales are facing numerous challenges which have a direct effect on quality of life and well-being. Our new grants priorities complement our Area Statement priorities and enable us to encourage new collaborative approaches to meet these challenges facing different areas of Wales on a local level.
"This work is part of a wider picture, currently being discussed at the UN Biodiversity Conference (COP15), which recognises how all living things are interdependent
and how nature supports all facets of our lives and addresses the ongoing climate and nature emergencies.
"We will be working closely with the projects to understand how the grant programme is accelerating the change we want to see happen, to increase climate and nature resilience.
"Working with others, we can make change happen."
For more information on the Resilient Communities Grants Programme and other grants awarded, visit NRW's website here https://naturalresources.wales/about-us/grants-and-funding/grants-awarded/?lang=en