NRW officers net poachers after tip off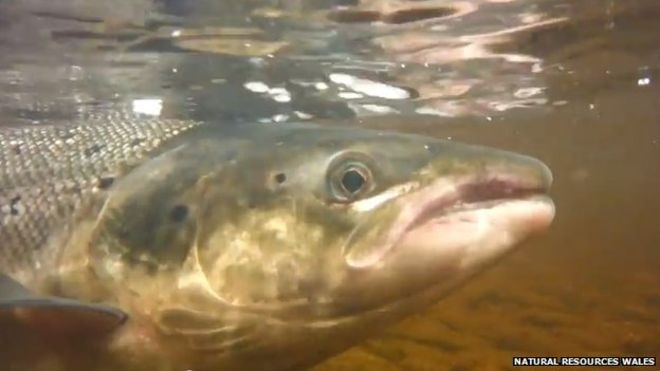 Environmental crime officers from Natural Resources Wales (NRW) have caught two men illegally fishing on a mid-Wales river.
Acting on a tip off, NRW officers discovered an illegal 'gill net' set in the River Ystwyth, just below the village of Llanilar.
The officers set up surveillance and two men were seen recovering the net, who were then questioned by the officers.
No fish were caught in this instance.
The men were reported for fisheries offences and the net was seized.
Rhodri Thomas, environmental crime officer for NRW, said:
"We take any activity that threatens the salmon population extremely seriously and this is especially true of illegal fishing.
"Gill nets can potentially capture large numbers of fish and given the current challenges facing salmon numbers every salmon taken represents another blow to our efforts to protect these iconic fish.
"We are extremely grateful for the help we received from people in this matter which was a great example of the results working together can achieve.
"If you see any suspicious or illegal activity then please report it to the NRW incident hotline on 0300 065 3000."