NRW investigating sediment pollution in the Afon Drywi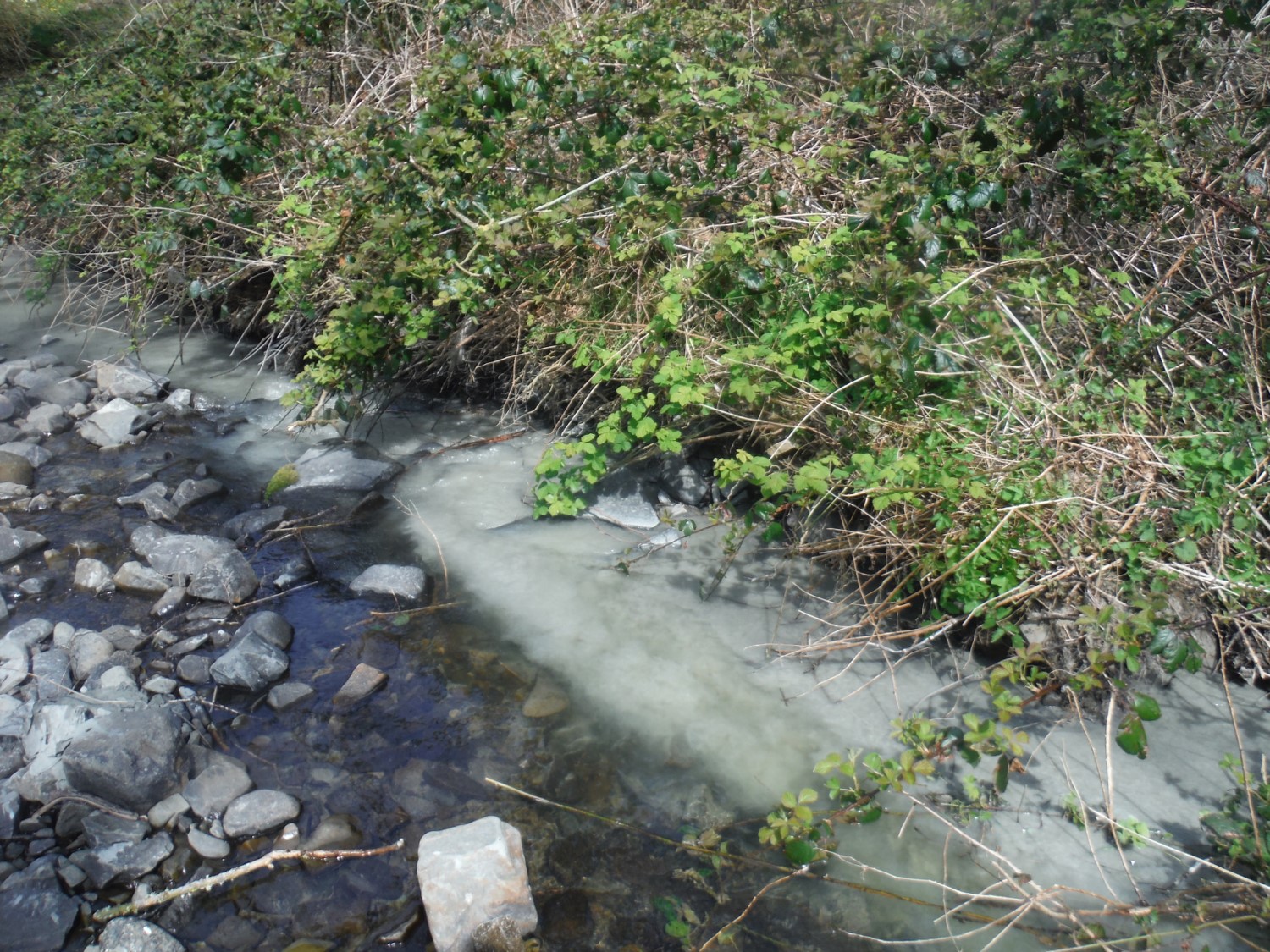 Environment Team officers from Natural Resources Wales (NRW) are investigating an ongoing sediment pollution incident in the Afon Drywi in Llwyncelyn, near Aberaeron.
While the substance's point of entry into the river has been located, officers are still investigating the origin of the material. The ongoing incident is thought to have started at least two weeks before it was first reported to NRW on 16 April 2021.
The substance has turned the usually clear waters of the Drywi into a thick, swirling grey colour.
Since the incident was reported, officers have regularly been on site to investigate and have taken samples. Initial analysis has eliminated likely sources of the pollution and the investigation is continuing.
Although there is currently no evidence to suggest that the substance is harmful to human health, people are advised not to enter the water until further analysis has been undertaken.
Although no dead or distressed fish have been seen in the river, it is thought that the thick sediment in the water and lining the riverbed will have inevitably affected the river's biodiversity.
Dr Carol Fielding, NRW's Ceredigion Environment Team Leader said,
"We are awaiting further analysis of the samples from the river and this will help with identifying the source of the sediment.
"Our officers have been on site regularly, have spoken with local landowners and have investigated the Oakford area. We have also worked with the Welsh Government to use satellite information to inform the investigation.
"We will provide more information as soon as we are in a position to do so. If anyone has any relevant information about the incident or has concerns then please contact us on 0300 065 3000."