Newport recycling company prosecuted for false financial reporting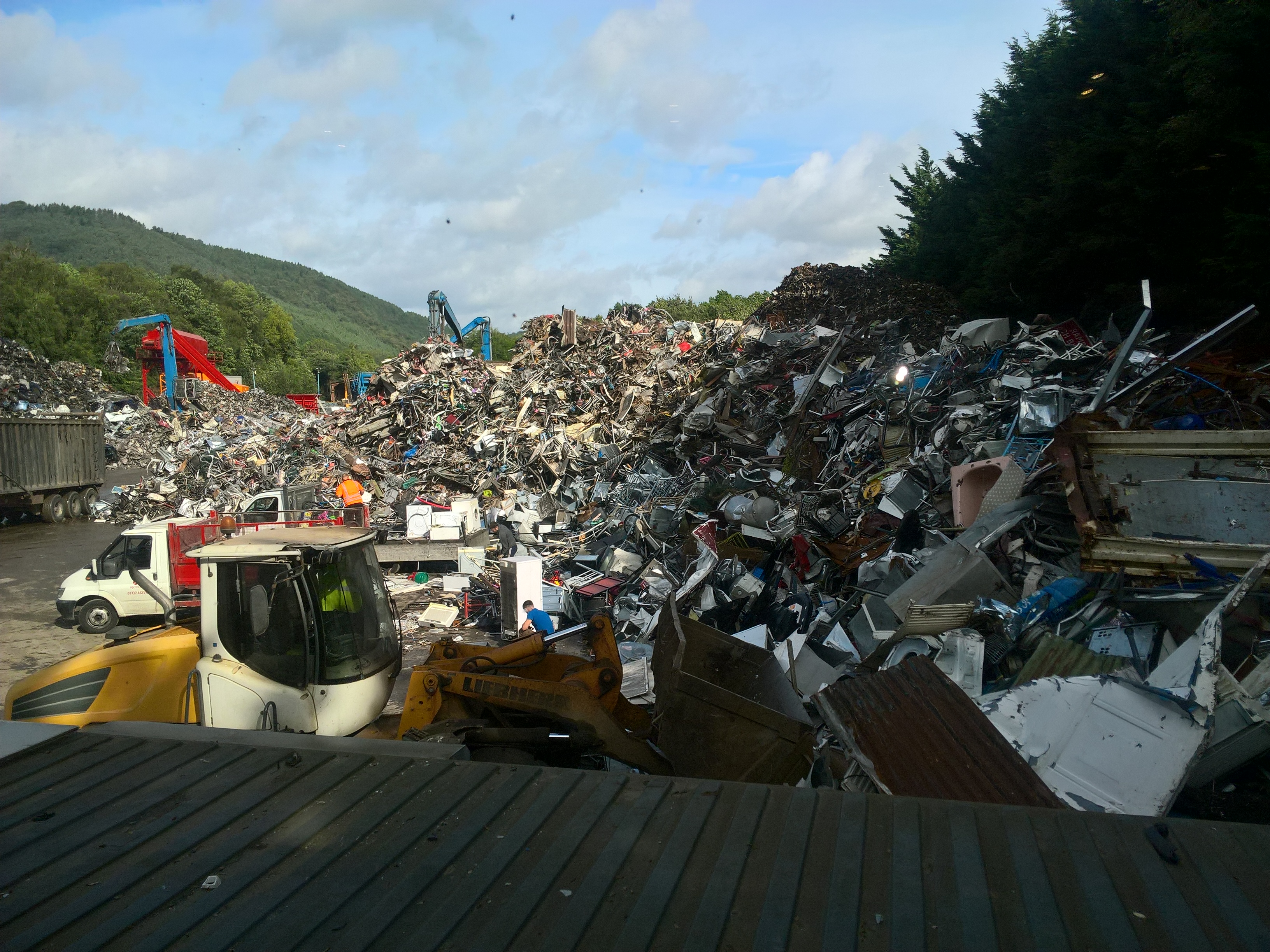 Natural Resources Wales (NRW) has successfully prosecuted a Newport based recycling company, for knowingly submitting false Waste Electrical and Electronic Equipment (WEEE) data for financial gain, and failing to comply with their approval, as an Authorised Treatment Facility (AATF).
GLJ Recycling Ltd, based at Chapel Farm Site in Gwent, is an AATF  and have a permit from NRW to receive and treat metal waste.
An AATF can issue and sell evidence of any electrical goods they treat to Producer Compliance Schemes, so that members can meet producer obligations under the WEEE regulations.
Under the permit conditions, GLJ Recycling were permitted to treat electrical waste equipment, including large and small domestic appliances, ranging from household white goods, to toasters, kettles and hoovers.
Compliance checks undertaken by officers from NRW, identified potential false records, which prompted the launch of a full investigation.
Officers from NRW found that Gareth Lyndon Jones, Owner and Director of GLJ Recycling, and Colleen Andrews, AATF Manager, had breached WEEE Regulations and falsely recorded and reported the weight of electrical goods received.
Waste electrical goods were also incorrectly categorised, with the majority of suppliers confirming there would not have been any electronic waste sent in the metal scrap to GLJ.
Officers also found it was not physically possible for GLJ to have handled and treated the quantities of electronic goods declared.
Mr Jones and Ms Andrews both originally claimed during interview that the electronic waste was coming in from respective companies, and that other staff had lied in their statements to protect themselves.
Both later changed their account and submitted guilty pleas, Ms Andrews to knowingly submitting false information and Mr Jones to recklessly submitting information.
At the sentencing at the Crown Court at Newport earlier today (19 July) the judge fined the company a total of £72, 000, and ordered them to pay NRW costs of £22,294.
Colleen Andrews was also fined £2,400 and Gareth Jones was fined £4,000 bringing the total to £100,694.
John Rock, Team Leader for Natural Resources Wales, said:
We regulate companies that are approved to recycle Waste Electrical and Electronic Equipment (WEEE) and ensure these companies properly recycle the WEEE they receive, and correctly report data, so that companies selling electrical goods pay for the recycling when they become waste.
Our investigations proved that GLJ Recycling made false claims on waste that they had not received and so they could be paid money they were not entitled to. This money should have gone to recyclers that were properly recycling waste to make sure as many materials can be recovered and used again to help us move towards a circular economy.
The fine given by the judge today reflects the financial gain that the company has made and the impact on a system designed to make sure we recycle and re-use electrical goods when they are no longer needed. This should send a strong message that NRW will take the appropriate action against those who think they can flout the rules.