New LIFE for Welsh raised bogs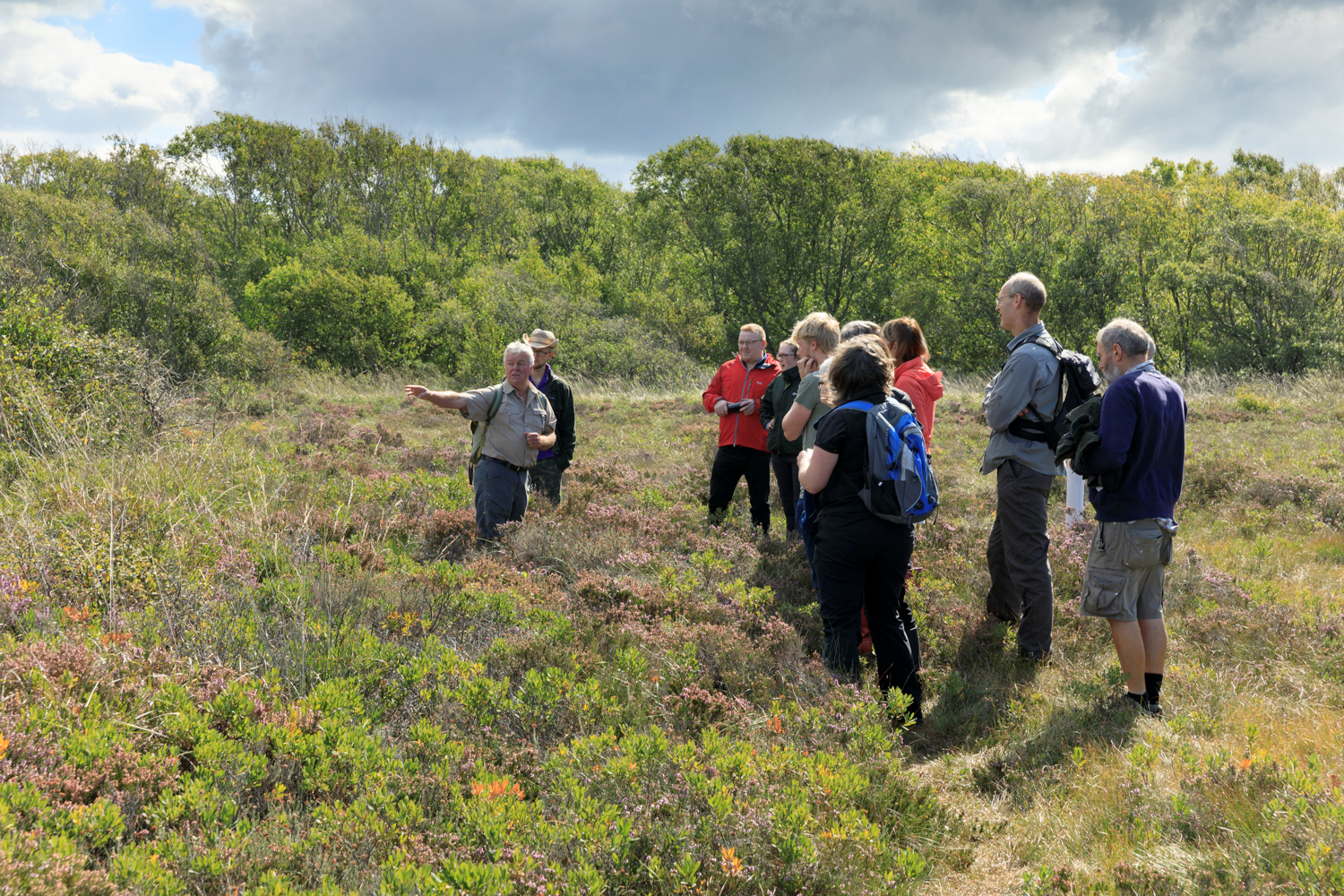 Natural Resources Wales (NRW) is embarking on a major project to conserve a rare habitat.
The four-million-pound New LIFE for Welsh Raised Bogs project will restore over 900 hectares, or about 3.5 square miles, of raised bog - some of Wales' rarest and most important habitats.
Raised bogs get their name because of their dome shape. They are areas of peat that have built up over 12,000 years and can be as deep as 12 metres.
NRW staff, partner organisations, local landowners and others met at Cors Fochno in Ceredigion on Wednesday 5 September 2018, to discuss the conservation work due to start later this year.
The project will improve the condition of seven of the most important raised bogs in Wales, including Cors Fochno and Cors Caron in Ceredigion.
Restoration work will also take place at sites near Trawsfynydd, Fishguard, Crosshands, Crickhowell and Builth Wells.
The drive to repair them involve rewetting them, cutting invasive species, removing scrub and introducing light grazing – all in partnership with local communities, landowners and contractors.
Carol Fielding, NRW Project Manager said:
"To some, a bog may appear rather dull and unimportant. But the complete opposite is true. A healthy bog brings great benefits to wildlife and people.
"They are home to rare plants and animals, including the large-heath butterfly and the iconic bog rosemary. Restoration will help fight climate change by storing vast amounts of carbon and improving water quality in local rivers. And they're great places to visit to enjoy nature and the benefits of being active outdoors."
Raised bogs have been altered by centuries of peat cutting and drainage. Now, with the EU LIFE funding, NRW can work with others to improve their condition so that Welsh raised bogs continue to create new peat and lock in more carbon.
The benefits of this work will continue long after the project and will have a positive impact for generations to come.
Funding for the four-year project has come from an EU LIFE programme grant and NRW, with support from Welsh Government and Snowdonia National Park Authority.
A video about the project has been published on NRW's YouTube channel: