New grants scheme launched to break barriers to accessing nature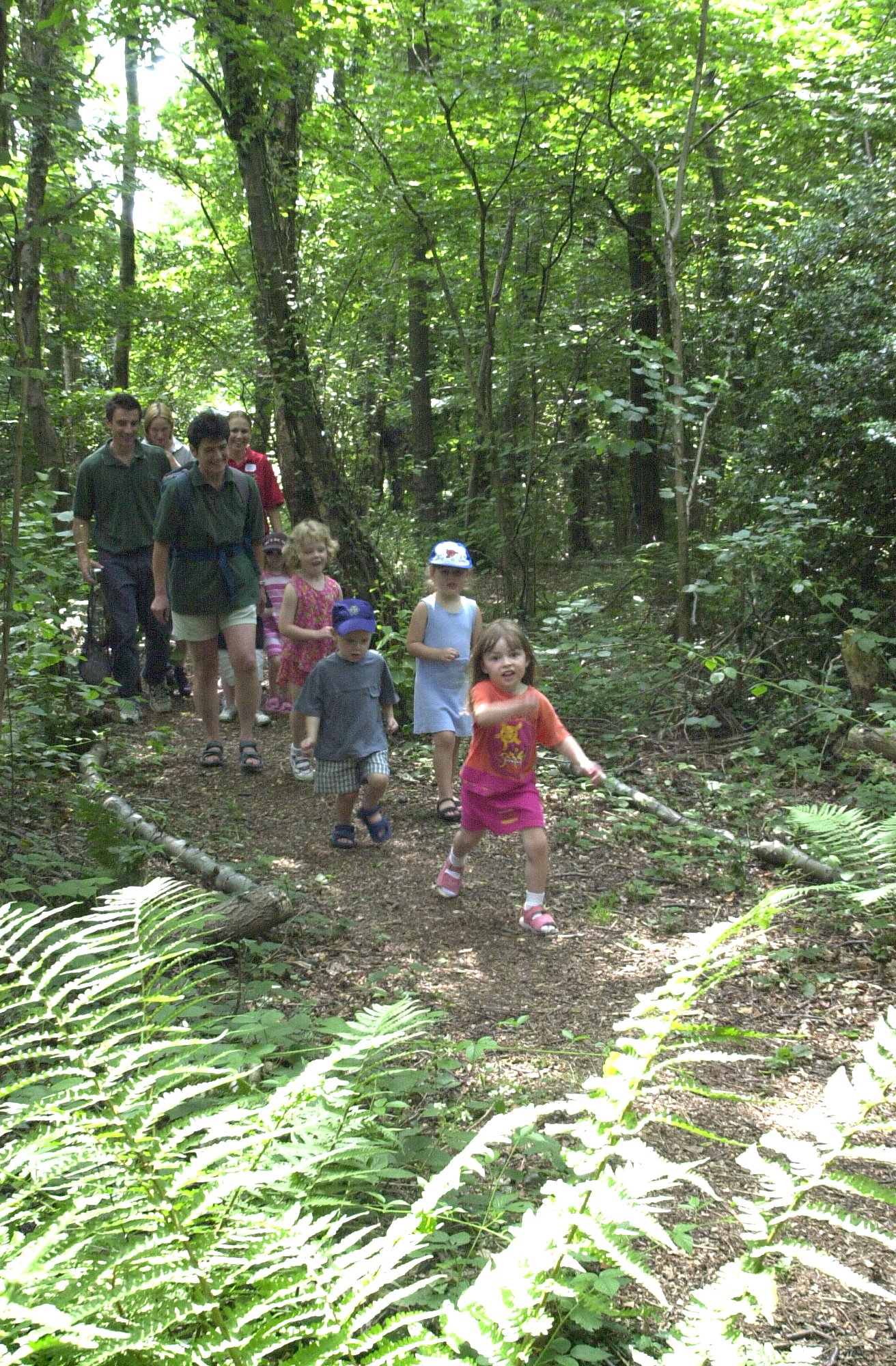 A £2million funding pot designed to bolster community resilience by harnessing the power of nature is set to be launched by Natural Resources Wales (NRW) this summer.  
The launch of the Resilient Communities Grant Programme stems from calls for a green recovery from the Covid-19 pandemic – a recovery which places a stronger focus on action for nature and a recovery that spreads to every part of society.
 The Welsh Government's declaration of a Climate and Nature Emergency has also galvanised communities, businesses and public bodies in Wales to work together to mitigate against and adapt to the impacts of climate change, now and in the future.
The Resilient Communities Grant will provide communities with the opportunities to restore and enhance nature in their local areas, particularly in Wales' most disadvantaged communities, and those with little access to nature. Supporting the provision of more green space will also support the changes needed to make to society to respond to the challenges of the climate emergency and reverse the decline in biodiversity.
 With applications set to open in July, NRW is urging projects from across Wales to develop and submit proposals that have at their heart:
Opportunities to promote diversity and inclusion, particularly amongst communities that have less access to quality green spaces.
Creative ways to reconnect people with nature and their local environment to improve physical and mental health, confidence, self-esteem and encourage 'green behaviours'.
Promoting health and wellbeing through therapy and nature, particularly interventions that tackle health inequalities.
Nature-based solutions that help communities feel safer and secure, for example improving greenspaces blighted by criminal activity.
Creating more opportunities to access nature, especially where this need is reflected in future development planning.
Opportunities to improving community awareness and understanding of climate risks, empowering communities to be involved in decision-making and taking action to tackle climate change impacts.
Ensuring communities feel a sense of connection and empowerment with their natural environment and have an active role over how it is managed and improved.
Creating opportunities for education and involvement in citizen science so communities have a better connection and greater understanding of their local environment and the benefits that a healthy environment can bring.
Gareth O'Shea, Director of Operations for NRW, said:
"We have seen people connecting with nature during the Covid-19 pandemic and a greater appreciation of the way in which it underpins our health, our economy and our wider wellbeing.

"There has also been increasing recognition that the climate and nature emergencies are upon us, and its impacts are being felt amongst the parts of society that have contributed least to its acceleration. More needs to be done to mitigate and adapt now.

"Our Resilient Communities Grant Programme seeks to support that effort – providing communities with the opportunities to meet these challenges in a number of ways.

"From promoting the benefits of greater access to nature, tackling loneliness and exclusion and empowering people to influence the decisions made in their local areas, we're encouraging people to submit proposals that can make a significant difference to the health, wellbeing and resilience of current and future generations."
The Resilient Communities Grant Programme can provide 100% funding and applications are welcomed for amounts from £10,000 to £250,000. Applications can be made across different places and address multiple themes. Applicants who collaborate with other partners to submit joint applications are also warmly welcomed.
For further information on NRW's Resilient Communities Grant Programme and the upcoming webinar, please visit: Natural Resources Wales / Current grant funding opportunities or contact grants.enquiries@cyfoethnaturiolcymru.gov.uk